Many WhatsApp users have reported getting calls from unidentified foreign numbers. These come from places like Kenya (+254), Malaysia (+60), Vietnam (+84), Indonesia (+62), Ethiopia (+251), and several other nations.
How is the WhatsApp scam occurring?
Reporters were briefed by Karan Saini, a security technologist at the Centre for Internet Society in India, about the scammers' potential methods and how they can access such a large number of numbers across the country.
The calls being received, according to Saini, seem to be similar to any other "cold-calls" that customers may get, but he added that two characteristics stand out about them:
1) A particular group of nations with less stringent regulations (such as those requiring identity verification for registering new mobile connections) appear to be the source of the numbers used to place these calls.
2) As WhatsApp's spam detection systems are likely to flag and suspend offending numbers if the number of times they happen to be reported/blocked within a specific time window exceeds the threshold set by WhatsApp for detecting spam accounts, it is possible that a malicious actor has identified these countries and is acquiring new numbers continuously.
What is the goal?
Although the scammers' objectives are unknown, they seek to contact someone to deceive them by promising them false jobs. Mr Saini says, "A cold call may prompt an individual to message the caller, at which point, it is possible the malicious actor would initiate a 'talking script' (as done in any other email or call scam) and only then attempt to lure the recipient with a false story and defraud them."
How can users protect themselves?
First, it does not appear unsafe to answer or return a call from the scammers since it could be an automated bot making the calls rather than real people. Thus, the likelihood of a data or financial leak appears low.
The best course of action would be to decline or ignore such calls. The numbers can also be blocked and reported so that you do not continue to get phoney calls or messages from them.
Why are they occurring?
According to Pavan Duggal, a Supreme Court advocate specialising in cybercrime law and a practising attorney, such fraud events continue to occur in India because there is no "dedicated" regulation on cyber security.
He said, "From a legal standpoint, India does not have any dedicated law on cyber security. So most of these calls that are coming on WhatsApp effectively are in a grey area. WhatsApp chats are end-to-end encrypted, so I am not in a position to find out what is happening on the network."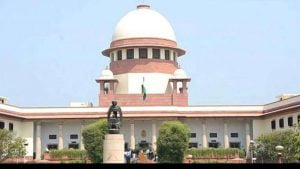 While he acknowledged that the Information Technology Act of 2000 and its later changes, such as the IT Rules 2023, were implemented to address this issue, he claimed that their effective enforcement is still missing.
He added, "specific parameters of due diligence of preventing the misuse of platforms like WhatsApp is something that the government still has to stipulate."