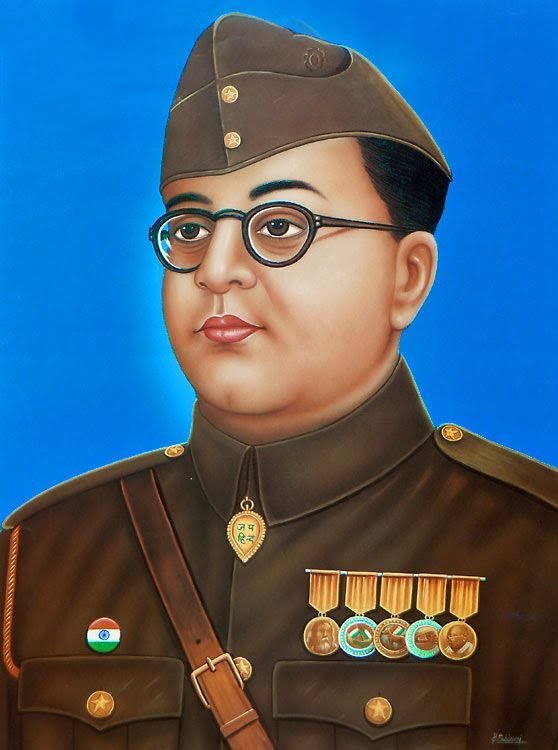 Today, 18th August, the nation observes #Netaji #SubhasChandraBose's death anniversary. Bose was India's revolutionary freedom fighter and played a very prominent role in the movement. He was a member of #INC in the 1920s and 30s but was later expelled by the party due to his differences with the High Command as well as Mahatma Gandhi. In 1940, he escaped from his house where he was kept under arrest by the British. Post that, in 1942, he led the #IndianNationalArmy from japan during World War II to liberate India from the British.
According to official records, Bose died on 18th August 1945 in Taiwan, Japan from the consequences of an overcrowded plane crash. The records say that Bose suffered third degree burns in the crash and died in a military hospital after succumbing to multi organ failure. However, due to the mysterious nature of his death in a foreign land, there have been several theories about his death and him being alive long after that.
1. British prison theory
In his book 'Indian samurai – Netaji and the INA Military Assessment, retired Major General GD Bakshi claims that Bose didn't die in the plane crash, but it was a plan to enable his escape to Soviet Union. With the help of Jacob Mallik, then Soviet Ambassador to Tokyo, he escaped to Soviet Union. Eventually he made three radio broadcasts from Siberia which led to the British finding out about his escape. Enraged by this the British took permission from the Soviet authorities to interrogate him and during the said interrogation, he died in British prisons succumbing to their torture.
2. French theory
JBP More, a Paris based historian quoted some reports from the France Secret Service which said that Bose was alive in 1947. The report was clear in its stating which said that the ex-chief of the Indian Independence league, who was also a member of Hikar Kikan (Japanese organization) was alive. The French never supported the plane crash theory.
3. The Brother theory
Subhas Chandra Bose's brother #SureshChandraBose declined to sign off the final report of the Shah Nawaz Committee and wrote a dissenting note in which he claimed that the members and staff of the committee had deliberately withheld crucial information and evidence from him and his family and the committee was directed by Jawaharlal Nehru to support the plane crash theory. Members of the committee, including then Chief Minister of Bengal had pressurised him to sign the reports, he alleged. In his report, Suresh said if two or more stories by witnesses have any discrepancies between them, then the whole testimony is assumed to be false and based on the same principle, he believed that his brother was still alive.
4. JR Bhonsle theory
There is a reason why INA soldiers didn't believe the plane crash theory. When the Japanese delegation visited JR Bhonsle, one of the senior officers in Bose's troops, to break the news of Bose's death, he replied by saying that Bose had not died, but his disappearance was being covered up. The real reason behind Bhosle saying this is believed to be Bose not trusting him enough to reveal his plans. Bhonsle was originally a British officer and had joined INA post his imprisonment in Singapore by the Japanese. Due to him not being comfortable with Japan, he later become a British agent. Bose, who was aware of this never revealed his plans to Bhosle.
5. The Sadhu theory
This was a theory which made rounds in the 50s and 60s. It was published by the Subhasadhi Janata, which was an organization formed by some of Bose's associates. It claimed that Bose was alive and attended Gandhi's cremation and later became a yogi or sadhu at Shiva temple in Bareily in February 1948. He allegedly practices herbal medicine and also developed a cure for tuberculosis. They also believed that he established the Shaulmari Ahsram in 1959 under the name of Srimat Saradanandaji. However, the said Sadhu denied these claims till he breathed his last in 1977.
6. The Gumnani Baba theory
This has got to be one of the most popular theory, what with the movie being made based on it and everything. According to this theory, Bose came back to India and lived as a hermit in Faizabad, Uttar Pradesh under the name of #GumnaniBaba. Baba lived till 1985 and is also believed to have left a few of his trunks where he lived. However, in 1999, when Manoj Kumar Mukherjee, the retired Supreme Court judge appointed to inquire about Netaji's death advocated this theory and conducted a DNA test, it was revealed that #GumnaniBaba wasn't Subash Chandra Bose.
7. Other theories
Apart from the ones mentioned above, a lot of theories have been making rounds since then till date. One of the theories was given by Lakshmi Swaminathan/Sahgal, who was the Rani of the Jhansi regiment of INA. She said that she thought Netaji was in China in Spring 1946. Some say that he became a sanyasi in Naga Hills of Assam. Some say that he was a member of a Mongolian trade delegation at Peking, while some say he was in the Chinese Army. Some claimed he lived in Russia, some recalled that they saw him on trains in India and even Bose's family had sometimes claimed that he was in exile and would return to India when time was right.
None of these theories have been proven true till date. There has been no substantial evidence to establish these theories.
– Jahnavi TR
– Bengaluru
References – https://www.thebetterindia.com/129013/netaji-subas-chandra-bose-death-conspiracies/
https://www.edexlive.com/news/2018/jan/23/death-mystery-the-untold-stories-of-subhash-chandra-bose-that-could-possibly-be-true-1931.html
https://en.wikipedia.org/wiki/Death_of_Subhas_Chandra_Bose#:~:text=Using%20this%20principle%2C%20Bose%20is,place%20on%20August%2018%2C%201945.