Hyderabad is in the news again, after a screenshot of an online delivery service appeared on social media, with the customer strictly mentioning on the portal that his food shall not be delivered by a Muslim, triggering netizens online
Full story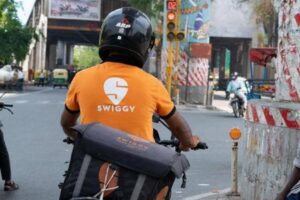 A Hyderabad-based customer, who recently ordered food through Swiggy, clearly stated in the delivery instruction box that a Muslim person should not deliver his food. 
Shaik Salauddin, President of Telangana Four Wheels Drivers Association, shared the now-viral screenshot on social media, which reignites greater emphasis on the treatment meted out to food delivery executives and the need for action to be taken against erring customers on such platforms.
Shaik also urged Swiggy to ensure that strict action is taken against the customer.
"Don't want a Muslim delivery person," the message along with the post read.
Dear @Swiggy please take a stand against such a bigoted request. We (Delivery workers) are here to deliver food to one and all, be it Hindu, Muslim, Christian, Sikh @Swiggy @TGPWU Mazhab Nahi Sikhata Aapas Mein Bair Rakhna #SareJahanSeAchhaHindustanHamara#JaiHind #JaiTelangana pic.twitter.com/XLmz9scJpH

— Shaik Salauddin (@ShaikTgfwda) August 30, 2022
Sadly, this isn't the first time, that delivery boys had to bear the brunt of religious discrimination.
Earlier, in a similar incident, a Swiggy customer triggered backlash on social media after he refused food delivered to him by a Muslim delivery boy. According to the customer, he had intentionally stated in the delivery instruction box "Very less spicy. And, please select a Hindu delivery person. All ratings will be based on this."
Swiggy meanwhile has not responded to the viral tweet. Such instances, if not handled well, can stir controversies and potentially harm the credibility of the platform. 
How did Twitterati react to the post?
Twitterati, fuming over the latest screenshot, took to the social media site to express their displeasure on mingling religious beliefs over something as trivial as food delivery. Users called out the outrageous demand and suggested that such customers should be de-platformed immediately.
@Swiggy kindly deplatform such communal bigots. They are literally self identifying themselves to you. Human dignity has to rank above profits in one's priorities.

— Usman Jawed (@usmanjwed) August 31, 2022
Today its going to be dont need a muslim driver.. tomorrow its going to be dont need a lower caste delivery driver.

— Dbets7 (@DBets7) August 31, 2022
Platform companies cannot sit back and watch as gig workers face such blatant bigotry in the name of religion. What action will such companies take to safeguard the rights of gig workers? @Swiggy @TGPWU @Connect_IFAT

— Karti P Chidambaram (@KartiPC) August 31, 2022