At a time where escapism has been a solace, binge-watching reigns supreme. I know we have spent a lot of our time re-watching episodes of The Crown or Schitt's Creek. Whether you're a sitcom fan or an avid consumer of period dramas, there's something streaming for you.
However, the sheer number of streaming services and shows available may be overwhelming. Rather than scrolling aimlessly, check out these highly binge-worthy series available on your favorite OTT platforms.
1) Unorthodox (2020)
Based on Deborah Feldman's 2012 book The Scandalous Rejection of My Hasidic Roots, the Netflix series Unorthodox follows the difficulties of a young Jewish Hasidic woman who tries to break free from a culture that isn't fit for her and strives to create a new life in Germany, of all places.
It's a four-episode mini-series and it encapsulates an intimate story of a woman trapped between two cities: Williamsburg, where she is unable to break away from patriarchal restrictions, and Berlin, the city where her ancestors were slaughtered in the horrific holocaust.
Unorthodox is a work of searing strength and elegance. Its emphasis has the best result of portraying sex in the regressive society and it highlights the feared recurring nights of a woman's misery.
Shira Haas as Esty Shapiro is extremely brilliant as she goes to great measures to portray the character, even allowing the production team to shave her head entirely in one scene and that's how brilliant her acting is in this series.
Nonetheless, there is deep anguish beneath this narrative, which periodically explodes in the form of tears and even the brave-hearted cannot resist feeling the anguish. As It mirrors the life of women who have been hollowed out and repressed by patriarchal traditions.
Unorthodox is the first Yiddish-language production to come out of Germany, and it deserves all your attention and if you haven't watched it, binge-watch it right away.
2) The Queen's Gambit (2020)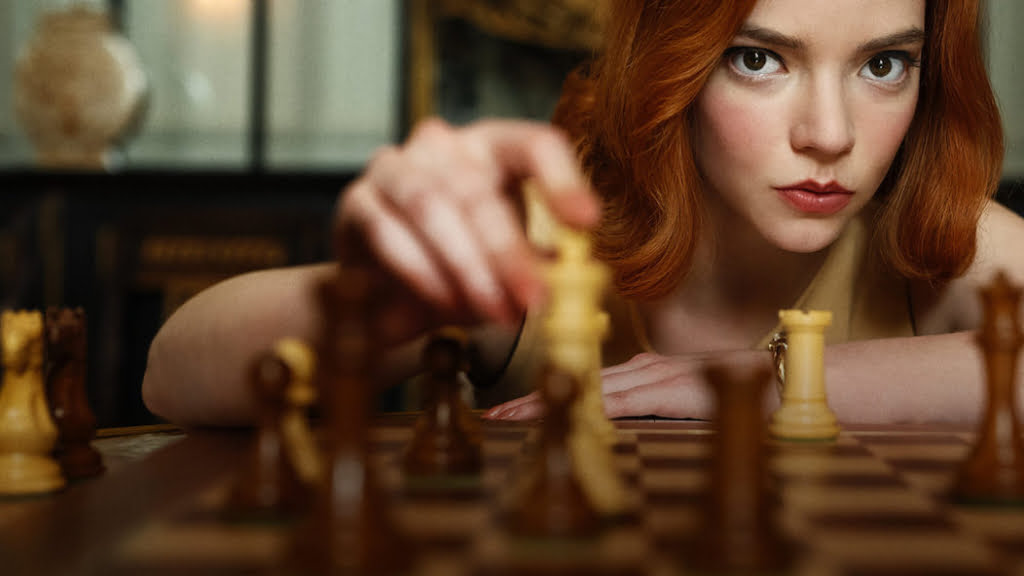 Anya Taylor-Joy stars as Beth Harmon, a chess prodigy who flourishes in a structure meant to keep her down, and she looks absolutely gorgeous while doing it.
The Queen's Gambit became one of the most popular shows of 2020 and anyone who has even a rudimentary understanding of our patriarchal culture understands that chess is a very male-dominated game.
The humane element of Beth makes this show brilliant, Beth is talented yet so flawed. Her inherent potential to win each game is undeniable, but her obsessions, frustrations, and self-doubt makes it interesting. When she sits down to play the game, it's not how she wins that drives the story forward, but how she reacts to each game.
Apart from chess, the show depicts Beth's awkward yet affectionate relationship with the people she cares about, with toxic undertones.
Do you know what is the best part about this mini-series? You might fall in love with several people and love does not always mean romance; it can also be platonic, aesthetic, unrequited, sensual, and territorial. Even in these partnerships, the show depicts how empty one might feel. The series conveys a powerful message of personal freedom, demonstrating that you don't have to rely on others to succeed. If you haven't watched this gem, you don't know what you're missing.
3) Anne With An E (2017)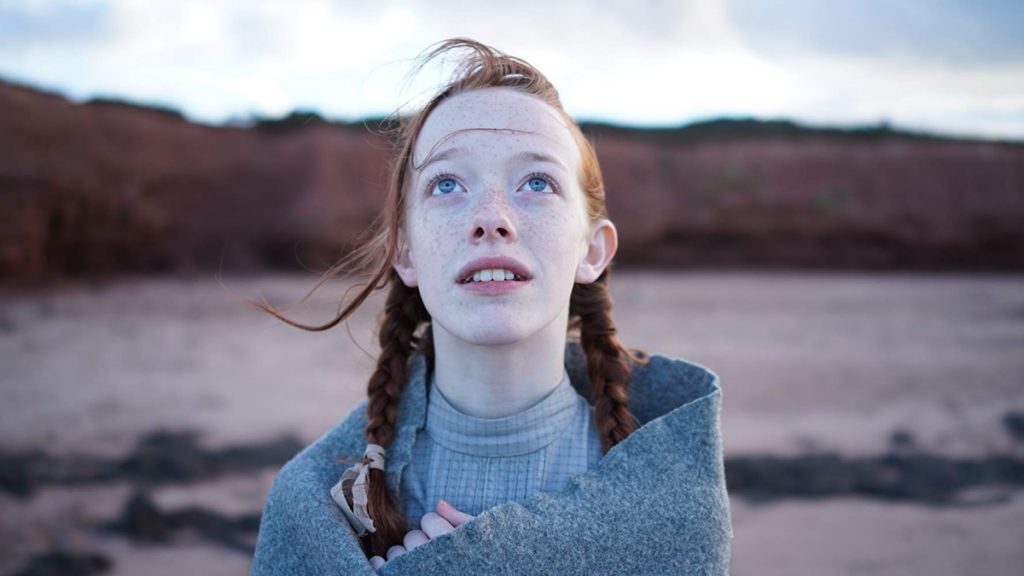 We don't have enough words to describe this series, so we'll just call it a masterpiece. Remember reading the novel Anne of Green Gables? The series Anne With An E is an adaptation of the same novel.
Anne's enchanting unique journey continues with the ways she develops her precocious intellect and ultimately finds a home in the isolated town of Avonlea.
It gets darker when we learn about Anne's abuse through her panic attacks. These digressions darken the narrative, but they largely help viewers rationalize Anne's unpredictable, dreamy aberrations, which otherwise perplex her caretakers and her acquaintances.
Anne with an E is filled with imagination and the contrast between her past and present is so well written, her discomforts, her trauma, her brilliance, her freckles, her red hair will make you fall in love with her character. Don't miss out on this wonderful series.
4) The Spy (2019)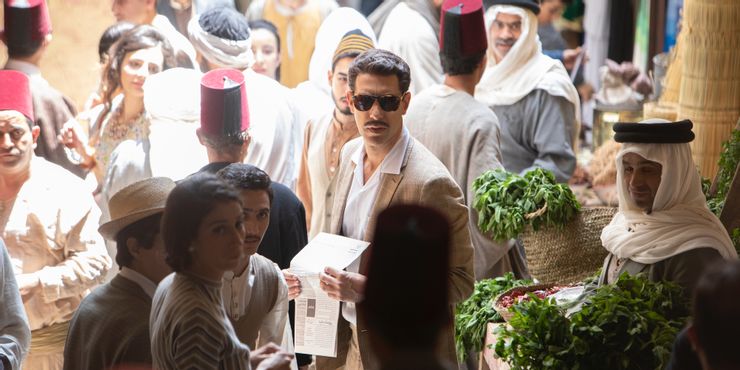 In the sketch comedies, we have often seen actor Sacha Baron Cohen, but what if I told you, in this Netflix mini-series he plays the role of Eli Cohen an Israeli spy? Yes, you read it right and it is not your typical espionage thriller.
Cohen plays a fictitious version of a real Israeli spy Eli Cohen who, in the 1960s, mimicked the persona of Kamel Amin Thaabet, a mustachioed businessman and financier, in order to obtain information on Syria's plan against Israel.
The Spy won't necessarily convince you if you have watched performances of Robin Williams or Jim Carrey, but you have to acknowledge Baron Cohen's efforts, as this series depict him as a diverse actor. This series showed that he can play both serious roles as well as he can make everybody laugh.
It is a relatively quick binge, the drama may not introduce the next Clint Eastwood, but it is certainly worth a watch.
5) Mare of Easttown (2021)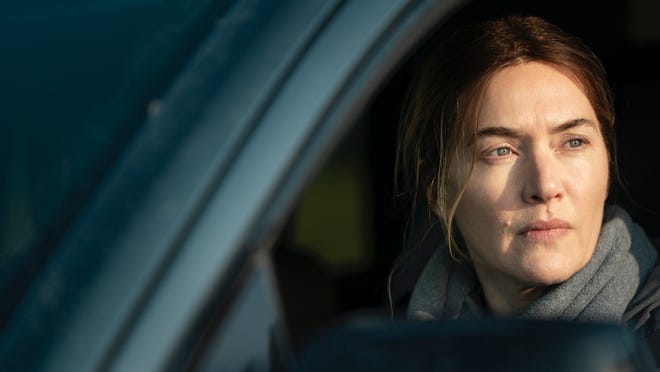 Is there anything Kate Winslet cannot do? In this series, Kate Winslet elevates grief into an art form. How often do you get to see that?
Her performance is captivating, bold, but not dominating. Making someone desire to see you suffer is a challenging endeavor and Winslet does it with such finesse.
Mare of Easttown follows the story of Mare Sheehan detective who grew up in a close-knit neighborhood. Mare must confront past expectations as her own life is affected when she encounters a murder.
This is a role that Winslet has never played before. We witness her smoke, drink, engage in casual sex, cuss like a sailor, and disobey the law she swore to defend. No one's heart will go on for Mare Sheehan, who is easily offended with a pricky attitude.
Despite being the most unlikable character, this is Winslet's finest role. Apart from mastering an almost difficult to imitate regional dialect, she fascinates us with her ability to portray the character of someone who pushes away and isolates herself from people around her. Watch Mare of Easttown for Kate Winslet.
6) Crashing (2016)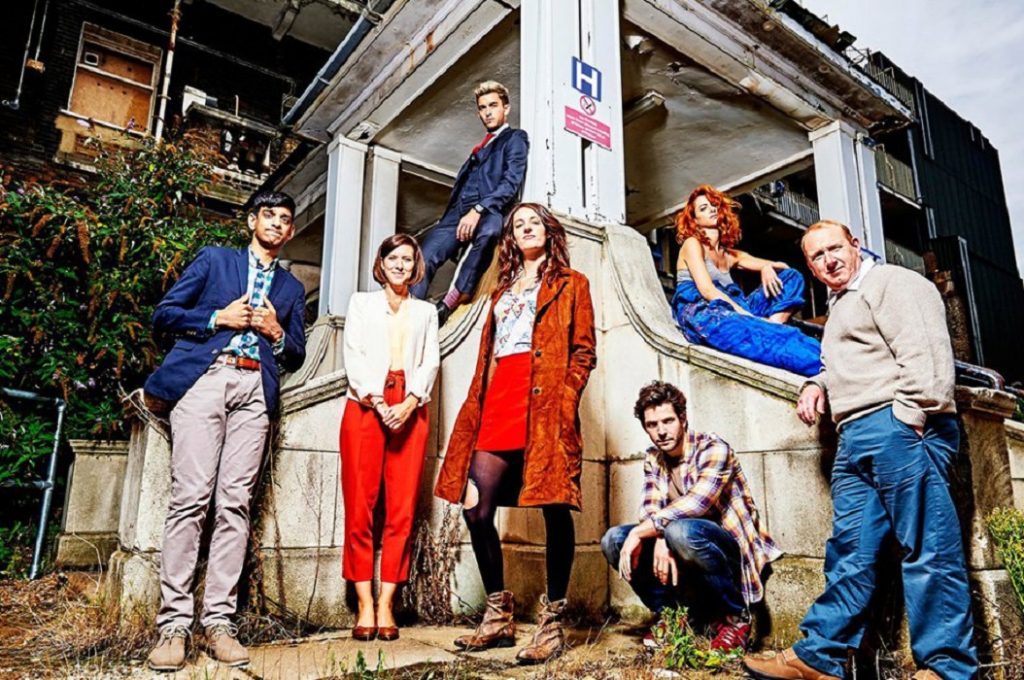 If you've watched "Fleabag," you'll understand what a treasure Phoebe-Waller-Bridge is and her acting is nothing short of phenomenal.
Crashing is a British comedy series that follows the lives of six dysfunctional twenty-something-year-olds as they attempt to hold their life together. The series follows a mishmash of characters who become the property guardians of a decommissioned hospital.
The series is driven by a fascinating and complex ensemble of actors, each of whom is attempting to thrive in living situations that are miserable yet hilarious. As a consequence, the series is a strange mix of absurd events and hilarious moments.
Crashing is streaming on Netflix, it isn't perfect – but it's fun to watch Waller-Bridge working with a larger ensemble of characters, each of the characters can express unique insights about relationships and modern life.
Crashing has its own unique raw humor that leaves you craving for more. Crashing is a show that demonstrates how a cheerful group of people can be depressed in the same environment.
Let us know which one of these shows you would prefer to binge-watch today and let us know your favorites among these shows.
Image Credits:
Getty images