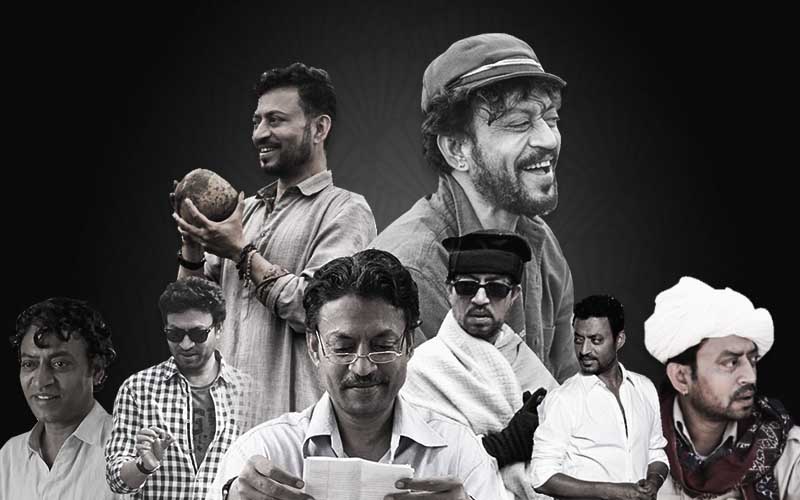 Books and films have been inextricably linked since the advent of cinema and literary adaptations have constantly rewarded spectators with the higher end of the cinematic spectrum.
In reality, in the year 1896, the first known motion picture based on a literary source was released. (If you're curious, it's a 45-second sequence from George DuMaurier's 1894 novel Trilby.)
But we've all heard this phrase before: the book was better compared to the movie. For the most part, it is true. The finest literary adaptations reinterpret its sources to produce a distinct cinematic experience; the worst is so faithful to the original story that the end result is so obvious. As anybody who has seen any version of Anna Karenina understands, a brilliant novel does not necessarily translate into a wonderful film. Likewise, was The Godfather both a wonderful novel and a fantastic film? Most likely no, we all loved Francis Ford Coppola's version the most.
However, here is a list of six Bollywood films that are both inspired by books and good adaptations of the literature.
1) The Namesake (2006)
Mira Nair's film The Namesake (2006) is based on Jhumpa Lahiri's 2003 novel of the same name, which won the Pulitzer Prize. It follows the life of an ordinary Bengali immigrant family in America.
Unlike other book adaptations, this film kept the essence of the novel and it also featured Irrfan Khan and Tabu in important roles once again. Given the fact that Kal Penn was the main protagonist in the film, Irrfan Khan's portrayal of the quintessential Indian father left us all speechless. Irrfan Khan imbibed the ordinariness of the Bengali father with such aching emotional accuracy like he was always this person and we think that's the magic of Irrfan khan.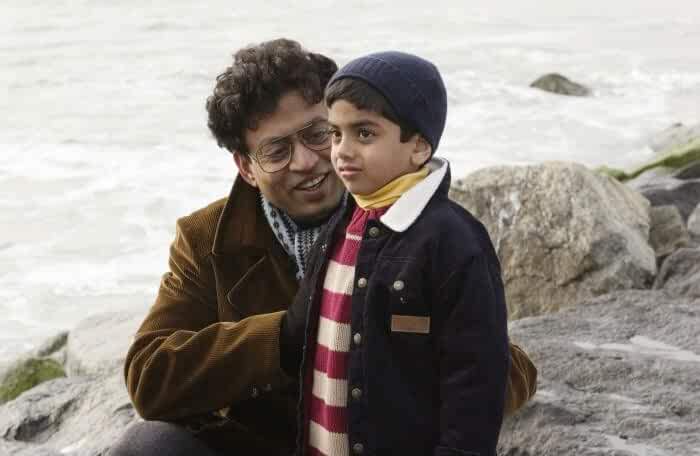 Through the story, the film explores the nuanced experiences and dilemma of being trapped between two conflicting cultures with distinct religious, social, and ideological differences – which often leads to loneliness, anxiety, and confinement, something that is a recurring theme throughout the film. 
Furthermore, real-life portraits and paintings were used to influence the film's color palette to explain the story of two cities that is Calcutta and New York. After watching the film, do read Jhumpa Lahiri's novel.
2) Raincoat (2004)
If there's anything as complicated as the unfathomable intricacies of the cosmos, it's human relationships and the emotions that underpin them. And capturing these intricacies on screen is a difficult task. But that was something filmmaker Rituparno Ghosh excelled at.
The raincoat is a retelling of Manoj Basu's " Protihingsha, " and it features Aishwarya Rai Bachchan and Ajay Devgn in lead roles. The fascinating fact is that the majority of the film is shot in a single room. It depicts the story of two former lovers who meet after a long separation, only to become embroiled in each other's misery and sorrow.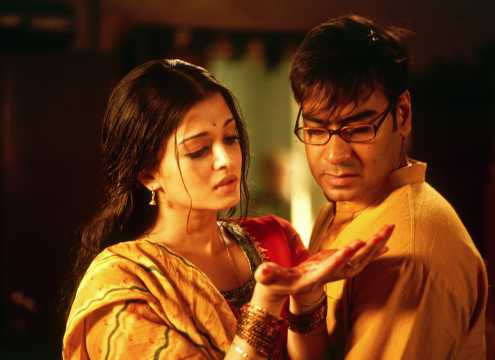 It's an underrated gem and this film is poetry in motion. This song from Rituparno Ghosh's Raincoat, "Piya Tora Kaisa Abhimaan," a pensive ballad penned by Gulzar and composed by Debojyoti Mishra encapsulates the melancholic essence of the entire film.
Some films twist your lungs until you're gasping for air, and even in the midst of the anguish, you yearn for beauty and Raincoat is one such film. The raincoat isn't your normal glitzy blockbuster; it won't delight you, and it never intended to; instead, it will show you the miseries of separation and the hardships of life, as well as the fact that love isn't always rosy. After you've done viewing the film, read up on the short story.
3) Maqbool (2003)
Remembering the words of Veteran Indian actor Naseeruddin Shah as he rightly says, "The roots may look lost, but every big story in the Hindi film industry is from Shakespeare."
We couldn't agree more, Maqbool, in a nutshell, is a modern-day adaptation of Shakespeare's Macbeth. Director Vishal Bharadwaj brilliantly transports you into the psyche of the Mumbai underworld. The film has an amazing cast featuring Naseeruddin Shah, Om Puri, Irrfan Khan, Tabu, and Pankaj Kapur.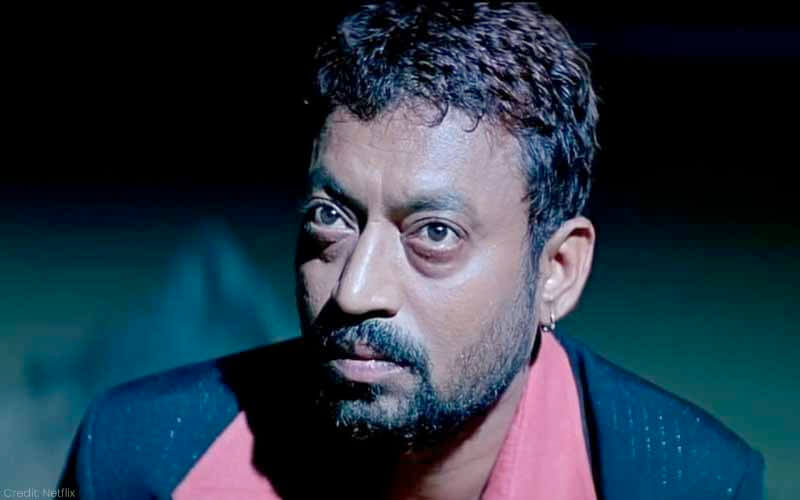 The film's title is eerily similar to the original, and there are other parallels between the early 17th-century English drama and 21st century-Hindi cinema. One of the most intriguing parts of Bharadwaj's Maqbool is how he utilizes the eternal paradigm. Power and human relationships are intimately linked in Bharadwaj's film, just as they are in the play, and a change in one inevitably always means a change in the other.
Bharadwaj's Maqbool is thus much more than a conventional murder mystery film. It's not your run-of-the-mill Bollywood film. Like Shakespeare's Macbeth, Bharadwaj's Maqbool too is compelled to actions of treachery and slaughter but is plagued when the deed is done by the scepters of conscience.
4) Haider (2014)
Vishal Bharadwaj does it again, as Haider is a modern-day retelling of Shakespeare's Hamlet with an interesting twist. We've seen how Bhardwaj takes the Shakespearean plays and weaves them passionately into a whole other cultural milieu in Maqbool and Omkara but in Haider, he does it even better. The film is not set in Denmark, but instead in Kashmir and transports you back to the time of insurgency and war in the mid-1990s.
The film depicts the horrors of violent attacks, the humiliation of being considered as an outsider in one's own country, the preoccupation with identity cards, prison camps, custodial executions.
How could one overlook unique poetic masterpieces in the film including Faiz Ahmed Faiz's poem "Gulon mein rang bhare" and Gulzar Sahab's lyrics, particularly Jhelum Jhelum dhonde Kinara?
If you observe the film's color palette Bhardwaj is able to convey the ferocity of the struggle in Kashmir by focusing on three hues – black, white, and red – and he intentionally decides to conclude the film with a modern twist to condemn this violent struggle.
Haider is a bold film that differs from Bollywood's obsession with Kashmir's Dal Lake, floating boats, and snow-capped mountains. If you haven't watched it do watch it right away.
5) Lootera (2013)
Vikramaditya Motwane's Lootera is inspired by O. Henry's short story 'The Last Leaf'. Lootera is a compelling narrative that reverberates with emotions and passion, wonderfully capturing the highs and lows of a tumultuous relationship. The film is just like a beautiful painting on celluloid, written with the utmost compassion. How often do you get to see such films?
It is a period drama set in Manikpur, West Bengal, in the early 1950s. Somewhere at the time, India had just achieved independence, electricity was still being installed in small towns, and the zamindari system was about to be phased out.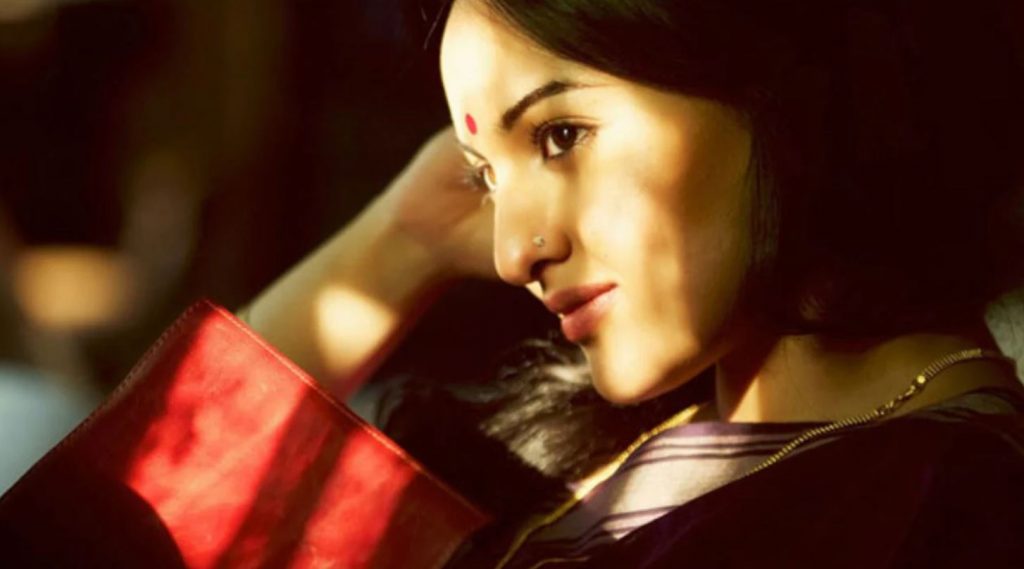 Every song has something to take away from it, whether it's the hopeful expectation of first love in Sanwaar Loon or the weary nitty-gritty of human existence in the song Zinda. Ankahee is a lament for an unrecorded love tale, while Monta Re is a tribute to Bengali folklore. The songs Manmarziyan and Shikayatein are about a long-lost love who returns but is not destined to reunite with his lover.
The film's biggest strength is in its silences, which allow the spectator to analyze and better comprehend the characters. It approaches love with honesty and subtlety, letting it unfold at its own time. Nevertheless, Lootera is a deeply earnest and profoundly heart-warming narrative that leaves an indelible impression. For those who enjoy the romantic genre, this is a must-see. It has the beauty and charm of the bygone era.
6) Saawariya (2007)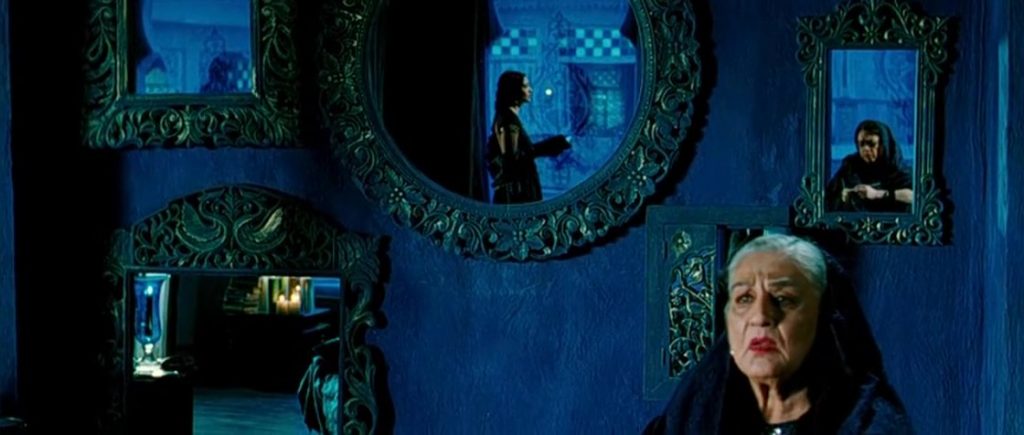 You might well be wondering why someone would include Saawariya in this list of outstanding adaptation films. It was a box office disaster, but here's a fun fact: Saawariya, like the other films mentioned above, is an adaption film too. Saawariya, directed by Sanjay Leela Bhansali, is a contemporary adaptation of Russian author Fyodor Dostoevsky's short story "White Nights."
It's a story of unrequited love. There are several metaphors terming it as 'khwabon ka sheher' (dreamland) and one is lost in the mesmerizing beauty of it and amazed at such a pure conception of dreamland. This is the kind of effect that Bhansali has created with his cinematography.
There is no sunlight in the entire film except for one scene. To depict the dreamland, Bhansali employs blue and black hues. Both the protagonists of this dreamland are always waiting for the desire of a loved one, as the film abandons reality.
Dostoevsky's concept of the story is incredibly touching, hinting at loneliness—the horrifying silences and the desire to seek and cling on to love, even if it's an illusion. Or weaving dreams around it and hoping that one day it would come true, but it never does.
However, Saawariya is not a great adaptation film, it's worth watching for Bhansali's artistic indulgence, and we're sure it'll be a visually stunning experience. To be honest, this movie was way ahead of its time. Also, if you have the time, read Dostoevsky's "White Nights."
Do let us know which of these films you truly adore, as well as any other adaptations that didn't make the list. Make the most of your weekend by binge-watching these films.
Image references:
Getty images