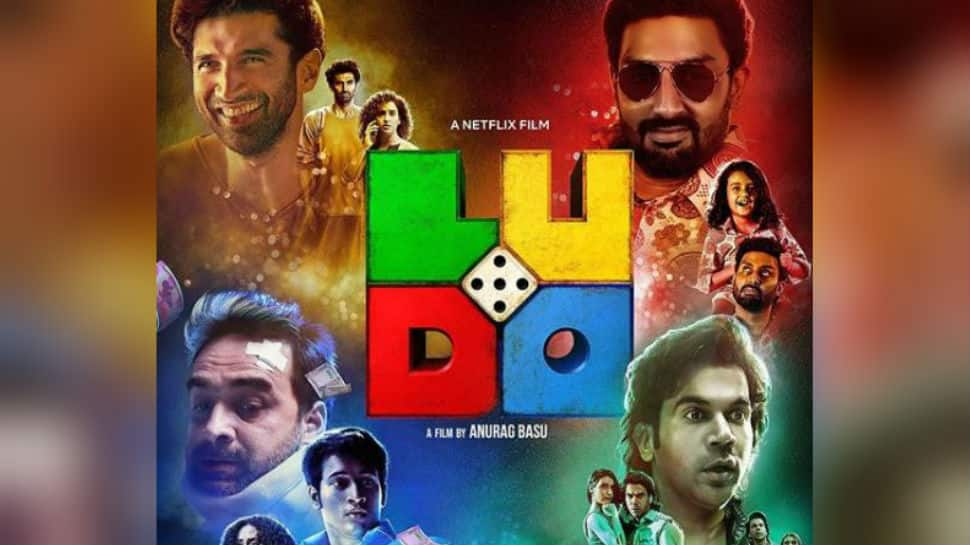 The latest Netflix release, multi starrer film #Ludo, directed by Anurag Basu has been witnessing a mixed response by the audience. While some love how the film is right outside the box, some call it a confusing roller coaster ride. What we fail to understand here is the that through this film #AnuragBasu has pushed the envelope for trying something new and he must be appreciated for it.
It's not a bad film at all, its fun, emotional, comic and slightly thrilling. He has made all kinds of right choices, first of all, it's a film based on the game of ludo and draws analogy with life of us humans, like how we at various points cross lives of various people we know or we don't know and we all end up dead finally, just like how the pawns of #ludo cross each other and fight the game, just to reach respective houses.
The cast is gem-studded, you cannot stop drooling over the mind-blowing performances of #PankajTripathi, #AbhishekBachchan, #RajKumarRao, Sania Malhotra, #FathimaSanaShaikh, and Aditya Roy Kapoor. Even small little roles played by #SandeepSharma, Asha Negi, Ishtiyak Khan and Paritosh Tripathi seem so significant. Basu by using the medium of #OTT to give us an experience of his universe that will make you relate to every single character in the film, because everyone in the film has so much relevance to what we see in our everyday lives.
The cinematography is brilliant, interconnection shown between the characters is subtle yet perfect. There are several scenes that will crack you up, some scenes that will definitely leave you emotional and some will have you at the edge of your seat.
There are some quirky things that only Basu could think of, the rides or vehicles every character takes is painted like the pawns in the game of ludo, the 'oooo Babuji, oooo Betaji' playing at several moments, some #satirical humor which talks about politics, #regionalism, greed, sexual abuse, and others is well stitched in the film.
Signifciant love stories of common people, both toxic and non-toxic provide the right kind of variation in the graph to keep you hooked. The music by Pritam and several songs in the film will stay with you. How can we not talk about even #mythology being weaved up by Basu in the film?
All in all, it is a fun ride and can be watched 2 or 3 times without getting bored. Did you know? Even Anurag Basu has acted in the film?
Which brings me to my point that this film is unique, its storyline, its screenplay and its narration all are something different and Basu has pushed the envelope to reach here. As an audience we need to watch it and try to digest the fact this is the new style of films with such brilliance that the #Hindifilmindustry will churn out for us and we should receive it warmly.
What if it was a theatrical release? Would it get enough response and warmth?
Let us know in the comments…
Md Saqlain Jameel
Bengaluru