Cyrus Mistry, the former head of the Tata Sons and scion of one of India's most prestigious corporate families, the Shapoorji Pallonji Group, was died in a car accident on Sunday near Mumbai. He was 54.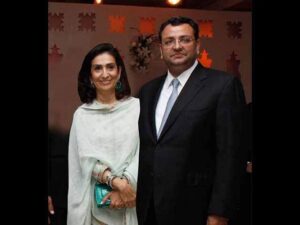 Dr. Anahita Pandole, a renowned gynecologist in Mumbai, was driving the silver Mercedes while Mr. Mistry was seated in the rear.
The Bombay Parsi Panchyet Fertility Project was launched in January 2004 by Ms. Pandole and the Bombay Parsi Panchayet in an effort to alleviate the population decline that the Parsi community was experiencing.
Through this, Parsi couples were given access to cutting-edge medical facilities and fertility therapy at discounted prices.
This first fertility experiment gave rise to the medical aspect of the Jiyo Parsi scheme, which Ms. Pandole significantly contributed to and made suggestions for.
She was essential in coming up with the idea and creating the implementation approach. She keeps giving the Jiyo Parsi team advice regarding the medical elements.
According to the Jiyo Parsi website, she specializes in high-risk obstetrics, endoscopic surgery, infertility management, and consulting obstetrics and gynecology. She also campaigns against illegal hoardings.