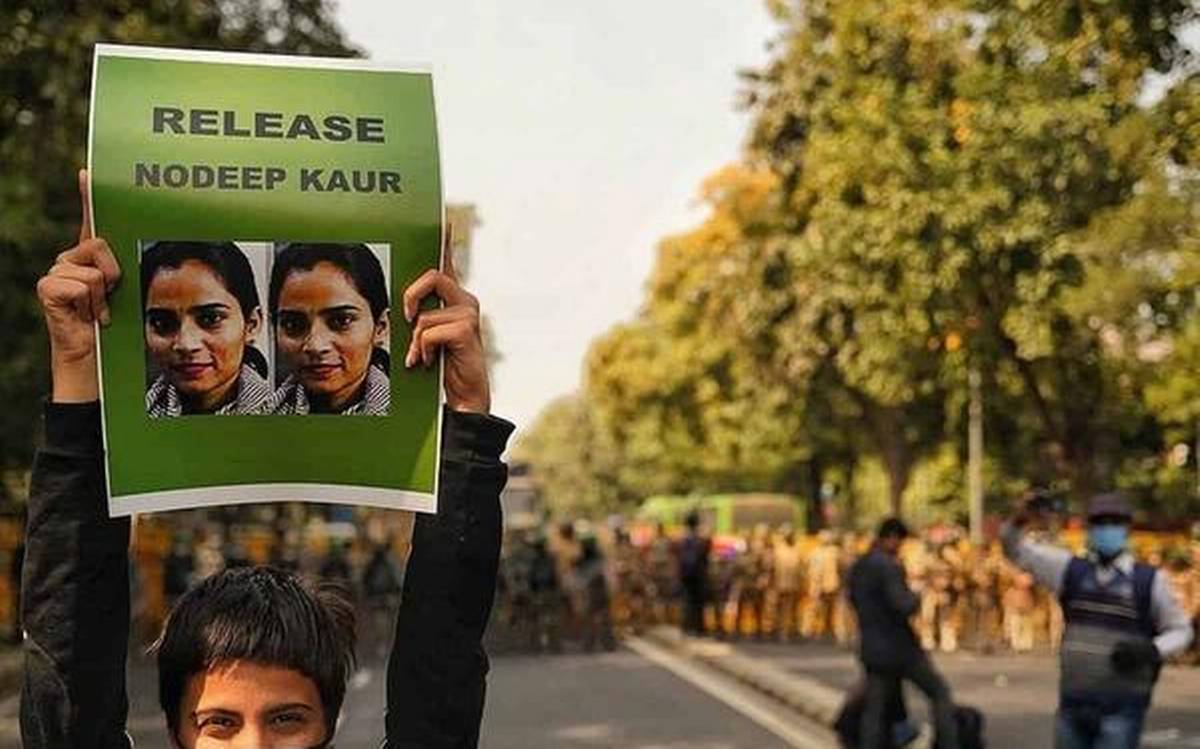 Until Meena Harris, niece of US Vice President Kamala Harris decided to place the picture of a 23-year old Dalit labourer and trade union activist in her tweet, nobody knew about Nodeep Kaur. Kaur, in simple words is one among the hundreds who are behind the bars without getting a chance for a trial or bail. While the tweet is currently gaining traction amongst the public and officials; the Kaur family must be considering themselves lucky at the moment.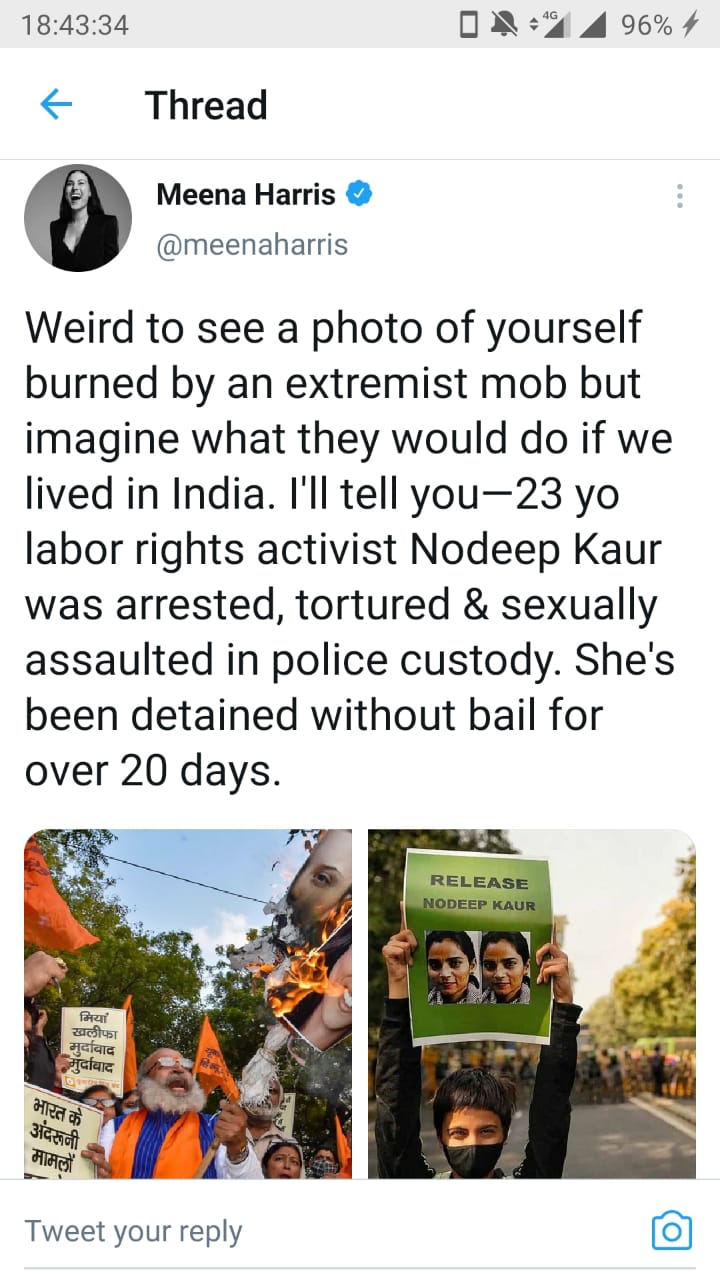 Nodeep Kaur, a Mazhabi Sikh, was arrested by the Haryana Police on January 12 after a demonstration in front of metal-cutting firm Sharan Elecmech in Haryana's Kundli Industrial Area. She has been charged under the non-bailable sections 307, 384 and 379 of the Indian Penal Code — attempt to murder, extortion and theft, respectively. Since the arrest, she has been the face of a labour rights campaign led by the Mazdoor Adhikar Sangathan (MAS) that has run parallel to the farmers' protest.
Until December 2020, Kaur was part of the workforce of a firm in the Kundli Industrial Area (KIA) in Sonipat. Kaur was part of MAS that helped them organize and fight against the factory owners who ill-treated the workers. Reports even suggest that Kaur and her organisation have protested against many factory owners and helped more than 300 workers get their due payments within a month. On December 2nd, MAS decided to hold a protest march of 2,000 workers from across Delhi in solidarity with the farmers' protest. The factory owners who learned about the march, fired several of the employees, including Kaur. Kaur and others started protesting against this action and on January 12th during a sit-in-dharna, Kaur, along with MAS president Shiv Kumar, was arrested. It has been 28 days since she has been lodged at the Karnal jail and as of February 8th, she has been denied bail, twice.
Rajveer Kaur, sister of Nodeep Kaur, has accused the police of sexual assault and custodial torture. In an interview given to The Outlook, Rajveer alleges that serious injuries were found in Nodeep's private parts during the medical examination that was conducted two days after the arrest. In a statement on Saturday, Sonipat police denied these allegations "being circulated on social media platforms about illegal detention and harassment", and termed them an "afterthought". According to the police, Kaur and other members of the MAS had been trying to break into a factory in Kundli for the purpose of "illegal extortion" "under the garb of workers' unpaid salaries. Police alleges that when they arrived to play the role of a mediator between the Sangathan and the factory owners, the members of the MAS attacked them and seven police officers were injured.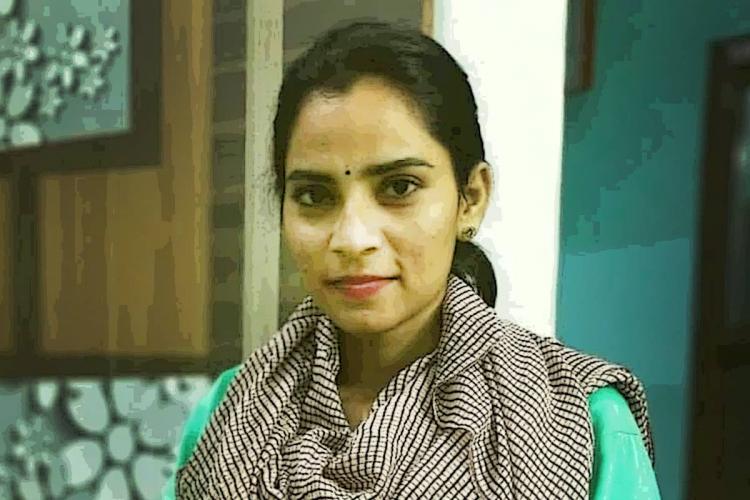 Kaur was denied bail on the 3rd of February by a Sessions Court in Sonipat. Sessions Judge Y S Rathor, in his judgement stated that Kaur was "also facing two FIRs relating to extortion of money and threats .In view of the gravity of offence, the applicant does not deserve concession of bail and bail application is dismissed". It is reported that a third FIR has been filed against Kaur which her lawyer was not aware of and has now applied a bail for.
Soon after the tweet from Meena Harris, the Punjab State Commission for Scheduled Castes on Monday asked a state additional chief secretary to intervene in the case pertaining to Kaur and ensure relief to her at the earliest. While the panel also have sought a report in this regard by February 23, 2021 after initiating immediate requisite action, the family of Nodeep Kaur will be approaching the high court of Punjab and Haryana for the bail.
Kaur is merely a representative of the hundreds who are under illegal detention or are waiting trials. She may or may not get justice even after gathering international attention, but what about the rest who are imprisoned under different charges. Kaur's case reminds one that the justice system, which is supposedly a necessity is turning out to be a luxury that seems unaffordable for thousands.
Reference
https://www.outlookindia.com/website/story/india-news-dont-be-afraid-dont-accept-defeat-says-nodeep-kaurs-mother/373687
https://indianexpress.com/article/cities/delhi/no-bail-for-labour-rights-activist-nodeep-kaur-kin-say-will-move-hc-7177847/
https://thewire.in/labour/punjab-sc-commission-seeks-relief-for-arrested-labour-rights-activist-nodeep-kaur