Delhi witnessed its worst communal riots in decades in February 2020. Of the 53 people killed, more than two-thirds were Muslim. Media reports indicated that a majority of the homes and shops that were looted and torched belonged to Muslims.
Months later, there are allegations that the Delhi Police are specifically targeting the anti-Citizenship Amendment Act protestors. With the lockdown imposed to contain the COVID-19 pandemic, the police arrested several students and activists – alleging their participation in the February riots.
One such case is of Devangana Kalita, an MPhil student from JNU and a women human rights activist. Devangana is from Dibrugarh, Assam. She is the founder member of 'Pinjra Tod'.
Pinjra Tod (Break the Cage) is a collective of women students and alumni of colleges from across Delhi, India, that seeks to make regulations for hostel and paying guest (PG) accommodation less restrictive for women students. They aim to counter a perceived official narrative that women need to be protected. The movement started in 2015.
Devangana took active participation in movement against the Citizenship Amendment Act (CAA) passed by the Central Government in December 2019. She was among the thousands of students who took to the streets of Delhi and rose in reprisal against the stringent, brutal and unconstitutional bill passed by the government.
Devangana is an accused in as many as four FIRs relating to the anti-CAA protests and Delhi riots. On 23 May 2020, Devangana, along with her flatmate and the co-founder of Pinjra Tod, Natasha Narwal, was arrested by the police under FIR 48/2020 for their presence in a sit-in protest against CAA-NRC on 22 and 23 February, a day prior to Delhi riots.
The next day, on 24 May 2020, both of them were released by a Delhi Court on bail stating that there is no evidence found against them which proves their role in inciting violence. The Duty Magistrate, Ajeet Narayan, observed that there was "no reason to maintain the charge under Section 353 IPC" (the only non-bailable offence in the FIR), as "they were merely protesting against CAA and NRC".
However, their release didn't last long as they were arrested again on the very next day as a Special Investigation Team of the Crime Branch lodged another FIR (50/2020) against them. The second FIR had much gravers charges like, murder, attempt to murder, rioting and criminal conspiracy.
The court sent them on police remand for two days. On 30th May 2020, Devangana was re-arrested in the third FIR (250/2019), this FIR was related to the violence that broke out in Daryaganj area of Delhi in 2019. Again, on 2 June 2020, the court granted them bail in the FIR.
On 5th June 2020, the Delhi Police again arrested Devangana Kalita and Narwal in a fourth FIR (59/2020) and also slapped the vile, harsh and stringent anti-terror law Unlawful Activities (Prevention) Act, 1967 (UAPA) on them. This FIR (59/2020) also names activists and students such as Umar Khalid, Ishrat Jahan, Khalid Saifi, Safoora Zargar, and Gulfisha. The charges under this FIR include, inter alia, committing a terrorist act (Section 16 of UAPA), raising funds for a terrorist act (Section 17 of UAPA), and provisions of the Arms Act, 1959.
She was arrested three times in ten days. The Delhi Police accused them of 33 offences including murder, terrorism, rioting, dacoity, criminal conspiracy and sedition.
Of the four FIRs accusing Kalita, she has obtained bail under three. First, as mentioned above, is FIR 48/2020 – in which she was granted bail the very next day after arrest. The second is FIR 250/2019, pertaining to the Daryaganj violence of 2019. In this case, Metropolitan Magistrate, Abhinav Pandey granted her bail, noting that the police did not provide any concrete evidence to prove her role in the violence.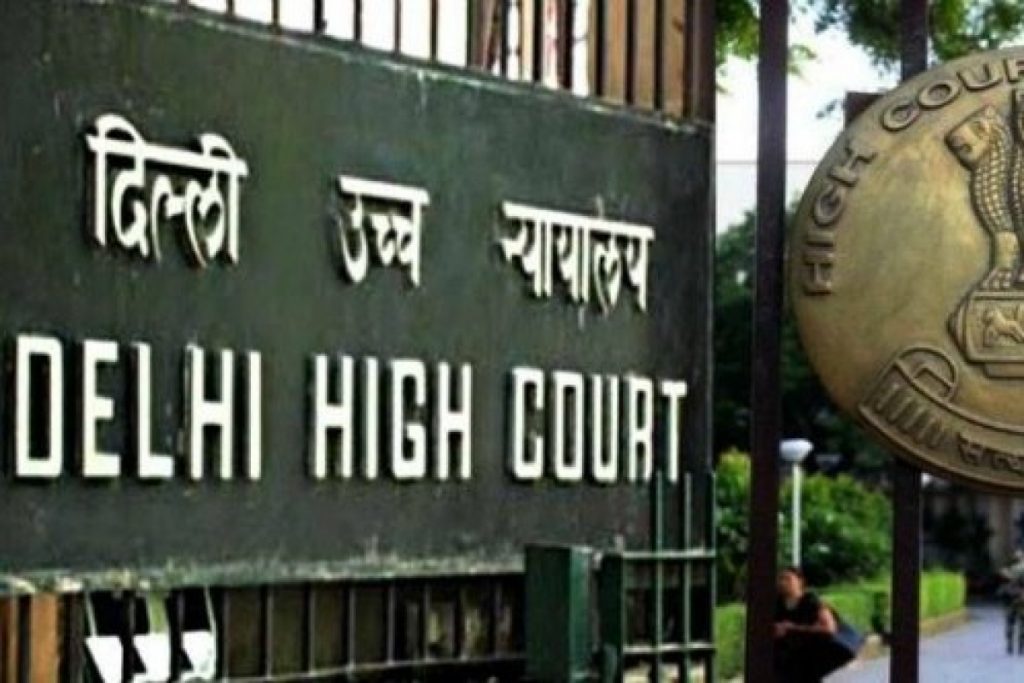 After three months, on 1 September 2020, the Delhi High Court granted her bail pertaining to FIR 50/2020, calling her detention illegal. On 29 January 2021, a Delhi court rejected her bail plea in the northeast Delhi riots case; while rejecting the bail plea Additional Sessions Judge Amitabh Rawat said allegations against Kalita prima facie seem to be true.
Devangana Kalita is still lodged in the Tihar jail, as the court has not granted her bail in the remaining one out of the four FIRs registered against her. Her bail hearing for the UAPA is presently ongoing in the Delhi High Court. Whereas the police are yet to file an FIR against BJP leader Kapil Mishra, whose speech is deemed to be the primary provocation for violence in Delhi. Recently, a Delhi court dismissed a plea seeking an FIR against Union Minister Anurag Thakur, who had chanted incendiary slogans of "shoot the traitors" amid the anti-CAA protests. The disparate filing of FIRs against anti-CAA protestors appears to be a prima facie violation of the right to equality guaranteed under Article 14.
References:
Image Sources:
• BBC
• OpIndia
• News Click
• The Leaflet
• Swarajya