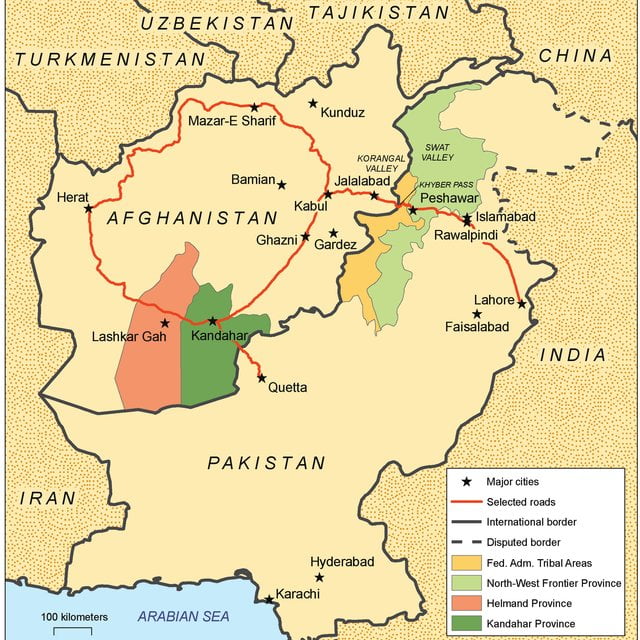 Afghanistan and neighbours
With U.S troops pulling out from the war torn Afghanistan, the Taliban have made speedy territorial advances. Days after the terror attack of September, 2011 the U.S President George W. Bush had declared war on Afghanistan. That time the country was being ruled by the Taliban ever since it came into power and captured Kabul in 1996.
Recently Pulitzer Prize-winning photojournalist Danish Siddiqui was killed while covering clashes between the Taliban and Afghan security forces in Spin Boldak, a district of Kandahar province, near Afghanistan's border with Pakistan. Taliban also seized the Spin Boldak (White desert) border getting direct access to Baluchistan where their top leadership has been based. Now what is happening in Afghanistan is a big question. In the Geographical dimensions of power there has been a long debate over the credibility of American troop's withdrawal from Afghanistan. Has America failed to strengthen the Afghan state? By sending its troop to Afghanistan and vowing to defeat the insurgents in the nation, America kept it for total 20 years. Presidents, from George W. Bush to Donald Trump have all tried to negotiate with the Taliban.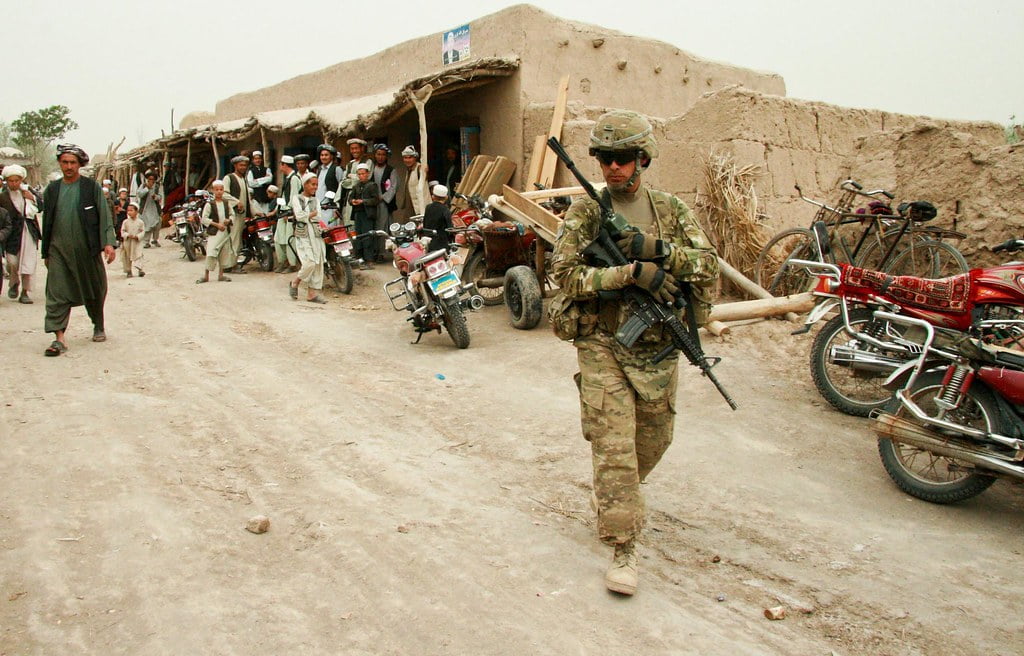 Joe Biden, the president of the United States Of America (USA) said in a speech at the White house that Americans did not go to Afghanistan to nation build. It's the right and the responsibility of the Afghan people alone to decide their future and how they want to run their country. He argued that the USA accomplished its initial goal of weeding out al Qaeda and killing its leader Osama bin Laden and there was no justification for keeping troops there. The President has set a target date of August 31 for the final withdrawal of US forces except about 650 troops to provide security for the US embassy in Kabul.
It was former President Donald Trump whose administration had agreed over the final withdrawal of American troops from Afghanistan by May 1, 2021. He had appointed a special envoy for Afghanistan, Zalmay Khalizad with the view to negotiate with the Taliban. Talks held in Doha with the Taliban and Khalizad and team led to the agreement between the US and the insurgents. President Joe Biden has endorsed the Trump- Taliban deal and had initially pushed the deadline to September 11.
As reported by the BBC, the US military left Bagram Airfield- its key base in Afghanistan in the dead of night without even informing the Afghan commanders on July 5. The US announced that the withdrawal of their troop from Afghanistan is more than 90% complete.
According to the Long War Journal, Taliban had controlled 73 of Afghanistan's 407 districts before May 1; the number of districts went up to 157 in two months as of June 29. And according to its ongoing assessment, reported on July 15, half of Afghanistan's provincial capitals are under threat from Taliban. Out of 34 provincial capitals 16 are threatened while 18 of the provinces are in their entirety are under direct threat of falling under Taliban control. The military offensive of Taliban is focused on the northern districts which also looks alike its past scenario in 90s of preventing the emergence of a strong resistance.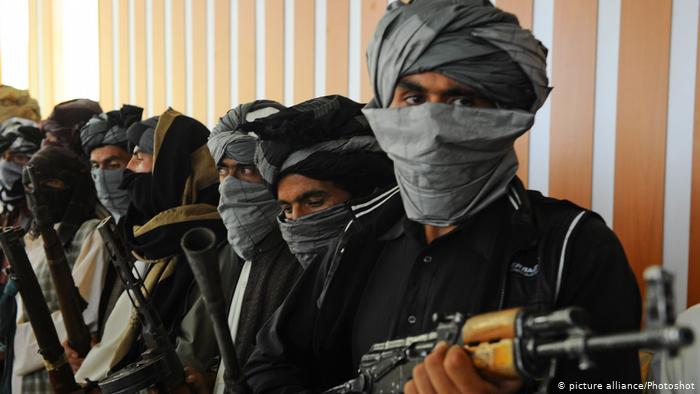 The Economist says that the zealots of the Taliban, who harboured Osama bin Laden and were overthrown by American- backed forces after 9/11, have made a horrifying comeback. Concluding that America's war in Afghanistan is ending in crushing defeat. At the very last, the civil war would intensify and other countries- China, India, Iran, Russia and Pakistan will seek to fill the vaccum.
Recently, The Hindu reported stating the Afghan President Ashraf Ghani," Taliban has won battles but we will win the war". He also attacked Pakistan in a public platform for its support for terrorist, while speaking at the Central and South Asia Connectivity Conference in Tashkent, Uzbekistan. The report says that he claimed that more than 10,000 jihadi fighters have crossed into Afghanistan from Pakistan on the last month. Pakistan Prime Minister Imran Khan, who sat through Afghan Prime Minister's speech, later denied the allegations.
Well looking into what Afghanistan's neighbouring countries India & Pakistan seek and what are their concerns,
Pakistan-
In 1990s Pakistan was one of the nations that had recognised the Taliban regime. Pakistan's ISI (Inter-Services Intelligence) had played a key role in helping Taliban capture much of Afghanistan.
Wall Street Journal reports, now that the Taliban are taking over the vast tracts of Afghanistan, panic is spreading through Pakistan' hall of power. Pakistan's military has unofficially provided calibrated support to the group, allowing Afghan insurgents to operate from its territory. Pakistan wanted to bolster the Taliban as a counter to the influence of its enemy- India- in Afghanistan and to have a potent proxy there after a U.S departure. But the fear in Pakistan is of a flood of refugees across the porous border that would add to the 1.4 million registered Afghan refugees already living in the country. Worse would be Afghan Taliban galvanizing Pakistan's own Islamist militants whose power has declined as a result of successive military operations in the country's tribal border areas.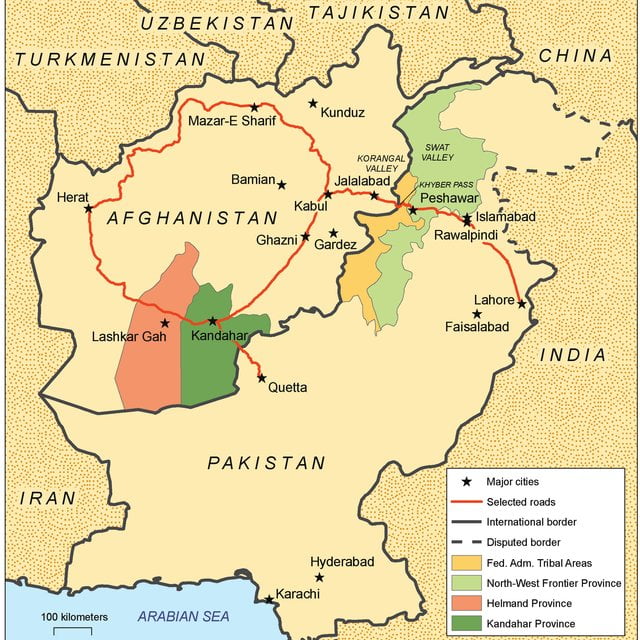 The Hindu says that a violent military takeover of Afghanistan by the Taliban may not serve Pakistan's core interests. A violent takeover, like in 1990s would lack international acceptability, leaving Afghanistan for a foreseeable future. In such scenario, Pakistan can face influx of refugees and strengthening of anti- Pakistan terror groups such as Tehrik- i-Taliban. Therefore, from a strategic point of view, Pakistan would prefer the Taliban being accommodated in power through negotiations and a peaceful settlement.
India-
In past India hardly chose to engage with the Taliban since it always backed the Afghan government. India has helped build schools, health clinics, arrangement of free medicines, Afghanistan's new Parliament building, the Salma (friendship) dam and a cricket stadium in Afghanistan. Thus, it's clear how New Delhi has reached out to Kabul for friendship. India recently decided to temporarily close its consulate in Kandahar. With the aim to ensure safety of Indian personnel India sent a special Indian Air force flight to evacuate about 50 diplomats. City of Kandahar was Taliban's headquarters in the 1990s.
According to The Hindu, Now that Taliban have chances of playing major role in Afghanistan India might have to deal with protecting of its investment in Afghanistan and make sure that anti India terrorist groups don't get support from the Taliban.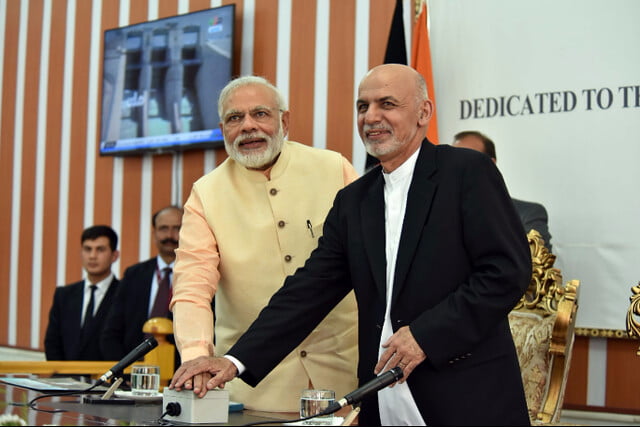 As reported by The Mint Suhail Shaheen, the Taliban's political Office Spokesman for International Media based in Qatar said that India is welcomed to continue its aid and reconstruction work in Afghanistan after Taliban comes into power. But New Delhi should remain neutral and not give the current Kabul government any military support.
On July 15 India's External Affairs minister, S. Jaishankar met Afghanistan President Ashraf Ghani at Tashkent, Uzbekistan and discussed the current situation in and around Afghanistan. He tweeted informing that India reiterated its support for peace, stability and development in Afghanistan.
Humanitarian Concerns-
The Economist states the estimates by the United Nations and academics that today lives of the ordinary Afghans are more insecure than ever. Civilian casualties were almost 30% higher last year than in 2001.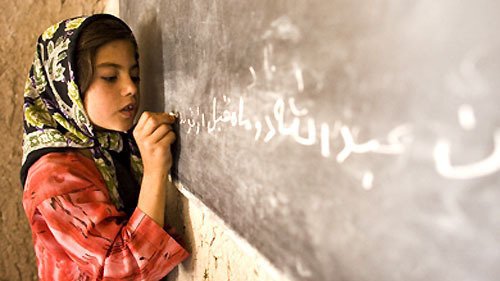 Taliban's strict rules especially for women obstructing their right to education, job and liberty is still a question that's stuck.
Well one thing is clear that the withdrawal of U.S troops has turned the battleground in favour of the Taliban. The quick advancement by them squeezing the Kabul Government by taking over the border and provinces is fast and an ongoing process. The Hindu says that both the Taliban and the Kabul government can choose to agree to some power sharing mechanism or a civil war is possible with the Kabul Government backed by its external support. And the last option Afghanistan would be left with is Taliban taking over the country. Thus, any nation planning to deal with Kabul should be ready for any of these scenarios.
Reference:
Picture credits: