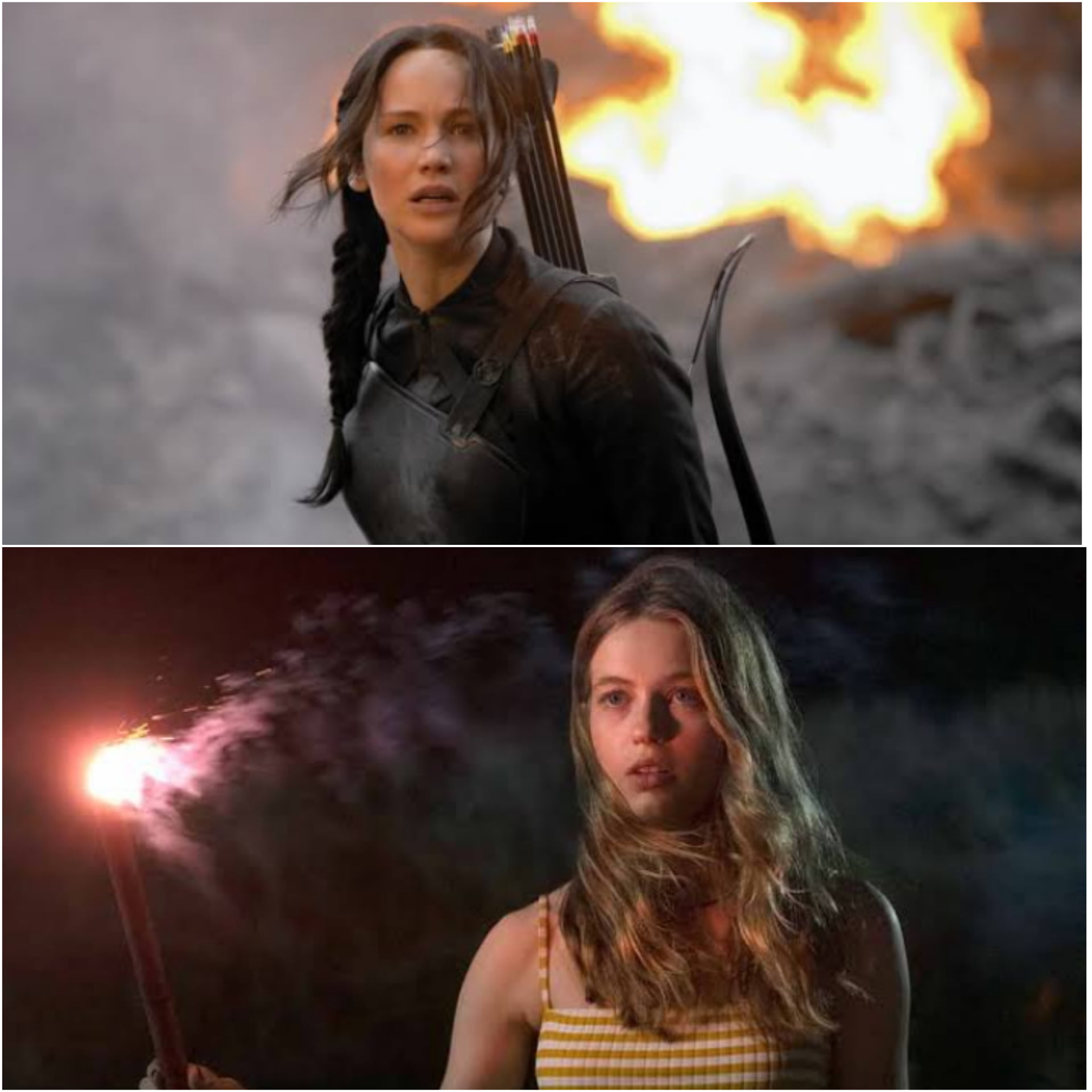 "Panic" is a teen adventure drama, released on Amazon Prime Video in May 2021. This miniseries has gathered a lot of attention amidst all the mixed reviews. Though very intriguing, one cannot help but feel a sense of familiarity.
This latest 2021 drama series shares a lot of similarities with the 2012-2015 dystopian adventure trilogy, The Hunger Games. To begin with, both series has a strong female protagonist, afraid but ready to do anything to protect the people they love. We see Panic through the eyes of Heather Nill. She draws many strong character traits from Katniss Everdeen of THG.

Panic is set in Carp, a fictional town in Texas where every year, for the reward of $50,000, the high school graduates participate in a series of extremely dangerous challenges under the name of "Panic". Participation is completely voluntary, as it is an illegal competition and the police department is seen trying to figure out the mastermind behind it, which is kept a mystery. While THG is all about survival of the fittest, Panic is more about surviving one's demons to win. Though it may seem like just a few risky tasks, Panic is so much more than that. Terror and Death loom over all the challenges.
Both the series share the similarity that they are about overcoming fear and being strong even when standing face to face with death.

With dark overtones and elements of mystery, romance and a whole lot of thrilling moments, Panic can remind you of THG even while being very different from it.
While we can see the similarities in the domestic lives of the protagonists, the rival romance, the best friend romance and even in the fact that both Heather Nill and Katniss Everdeen entered the game to protect their little sisters, Panic and THG are set in two different worlds, both belonging to the same Universe.
Image :