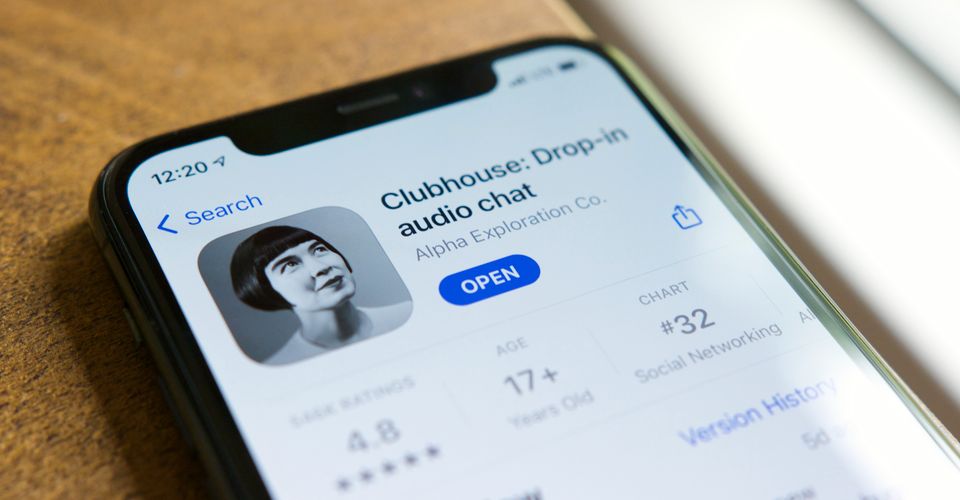 Although the clubhouse app has become a huge hit in recent months, some individuals are still skeptical about the hype around it. Even though new apps come and go all the time, the clubhouse app has managed to stand out as one of the most unique app releases in recent times.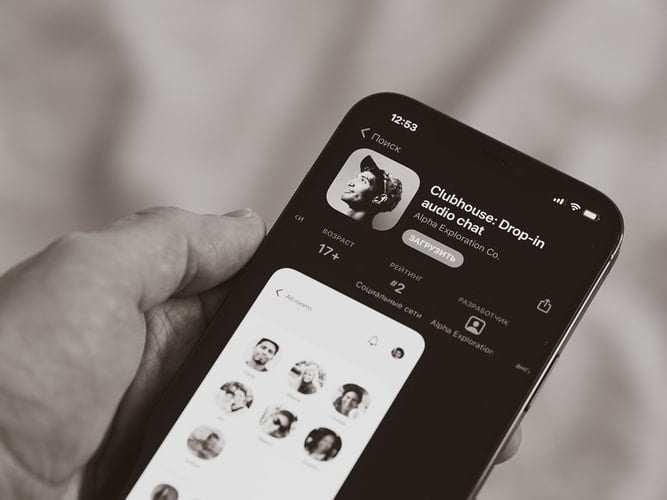 Furthermore, Clubhouse has released an Android version of its app, which is now available around the world. In India within days after its launch, Android downloads for the Clubhouse surpassed a lakh, providing the app a much-needed boost.
Over the last few weeks, Clubhouse has been unveiling efforts to help the creator community grow by allowing them to commercialize their work and the app intends to provide new tools to make content discovery easier for users.
However, from fashion influencers to food bloggers everyone is now talking about the Clubhouse app and posting several stories of it on their social media profile — but what is it? Here's a quick breakdown of the social media app and why it's become so popular so quickly.
What exactly is Clubhouse app and how do we use it?
Most people think of Twitter, Facebook, and Instagram when they think of social networking apps. People post photos or videos, and other users may like and comment on them, creating an infinite list to go through every time one of these apps is opened. It's a functional design that works well for the apps mentioned above, but it's not the only way a social networking platform may function.
The clubhouse is a social networking app, but here is the catch, the way people interact with it is quite different. After downloading the Clubhouse app, users are provided with a set of virtual rooms to join. Each room has a small group of speakers who discuss whatever they wish to discuss. The rest of the users, on the other hand, are members of the audience who sit back and listen to the conversation. Users may move from room to room at any time and also they can request the host to let them speak in one of the rooms, or users can create their own room for others to join.
In India, especially Political parties seem to have realized the platform's enormous reach. Recently, The Democratic Youth Federation of India (DYFI) was one of the first to seize the opportunity, sponsoring a debate on the current challenges in Lakshadweep last Friday night, with over 3,000 individuals in attendance, including Left political party leaders.
Over the last few weeks, a number of politicians, authors, actors, and familiar figures from television have been active on the app, with several debates attracting over 1,000 participants. Several music-related workshops have devolved into spontaneous performances. Users may create chat rooms on any random topic they wish, with several of them employing clickbait titles to entice listeners.
The most eye-grabbing feature about clubhouse is the audience will not have to turn on their camera to broadcast video. According to the founders of the Clubhouse app, "Clubhouse is a voice only, and we believe that voice is a unique medium. You don't have to worry about eye contact, what you're wearing, or where you are when there's no camera on."
Finally, Clubhouse has stated that it plans to expand its support and community health services to assure user safety and inclusion. "We are presently investing in advanced tools to identify and prevent abuse, and we are also looking at improving the functionality and training resources accessible to moderators," the founders added.
Who is behind it?
Basically, the Clubhouse app was founded by two entrepreneurs, Rohan Seth and Paul Davison, who described it as their "final shot" at developing a social media app. 'Highlight,' Davison's previous app, which paired local users with similar interests, gained traction in 2012 but faded away soon after Pinterest eventually bought the firm. Seth's firm, Memry Labs, developed several social media apps, including Dayfie, which allowed users to take a selfie every day for a year, and was finally sold to Opendoor Technologies Inc in the year 2017. But after all the failed attempts Seth and Davison decided to launch Clubhouse.
However, as the app became popular, more individuals from other backgrounds began to join, and the Clubhouse experience evolved considerably. The app has carved out a niche among Black American users, who have come up with unique ways to use it.
How did Clubhouse manage to become so popular?
Clubhouse's popularity may be attributed to several factors, the first of which is the time of its release. The app was launched in April 2020. That was soon after the world shut down owing to an increase of COVID-19 instances, forcing many people to stay at home. The clubhouse was developed as a medium for individuals to remain in touch in a more personal way than Twitter or Facebook, while simultaneously feeling more private than seeing someone in person. A-list celebrity endorsements are credited with much of Clubhouse's spectacular success: Elon Musk, Oprah Winfrey, and Bill Gates have all featured on the app.
Even more intriguing is the fact that, there are two types of rooms for users to join which includes 'social room' and 'open chat room.' Existing Clubhouse users may simply invite new members to join the social room, and the Clubhouse recently launched an 'open chat room,' where users do not need an invitation from the host. Furthermore, many individuals have found audio-only interaction refreshing in an era of interminable Zoom meetings and FaceTime catch-ups.
However, after its launch, the app was quickly banned in China, where uncensored discussions on traditionally forbidden issues including Hong Kong's protests against the government and the widespread detention of Muslim Uighurs in Xinjiang infuriated government censors in China. But, despite the obvious issues in China, the app is gaining popularity.
Challenges and the future of Clubhouse:
The app now has to deal with the usual social media challenges, such as how to monetize its popularity, how to compensate content providers, and how to control that content.
It's difficult to predict what the future holds for Clubhouse, but it's now one of the most popular social media apps on the market in 2021. New features including original programs and creator tipping are geared at pushing Clubhouse forward in the months and years ahead, which is critical as how many competitors have attempted to imitate its approach.
Since then, Twitter, Facebook, Reddit, LinkedIn, and other social media platforms have debuted their own Clubhouse-like services. For instance, Instagram has been experimenting with audio rooms, while Facebook is already testing its Clubhouse counterpart 'Hotline' where the host can take in live questions. Twitter has also gone all-in-on 'Spaces,' with greater ambitions for the coming months.
In contrast to Clubhouse, Mark Cuban and tech founder Falon Fatemi are working on Fireside, a live audio app that promotes recording.
It's unclear if Clubhouse will be there for the long haul as some have speculated about how the Clubhouse app would do in a post-vaccinated world, after conventional networking engagements resume — along with all the other types of entertainment that will compete for time and attention once more.
However, the app, on the other hand, has already had a substantial influence on how people perceive social media and that is no small feat.
References:
Image Source:
Getty Images