GI tag is the abbreviation of Geographical Indications tags in India. It came into force with effect from 15th September 2003. It may be noted that Darjeeling Tea grown in the Darjeeling hills located in northeast West Bengal was the first Indian product to get a GI tag.
A geographical indication or GI is a sign used on products that have a specific geographical origin and possess qualities or a reputation that are due to that origin.
What do we mean by GI Tags?
A GI or Geographical Indication is a name or a sign given to certain products that relate to a specific geographical location or origins like a region, town or country.
Using Geographical Indications may be regarded as a certification that the particular product is produced as per traditional methods, has certain specific qualities, or has a particular reputation because of its geographical origin.
Geographical indications are typically used for wine and spirit drinks, foodstuffs, agricultural products, handicrafts, and industrial products.
GI Tag ensures that none other than those registered as authorized users are allowed to use the popular product name. In order to function as a GI, a sign must identify a product as originating in a given place.
Who awards and regulates Geographical Indications?
Geographical Indications are covered as a component of intellectual property rights (IPRs) under the Paris Convention for the Protection of Industrial Property. At the International level, GI is governed by the World Trade Organisation's (WTO's) Agreement on Trade-Related Aspects of Intellectual Property Rights (TRIPS).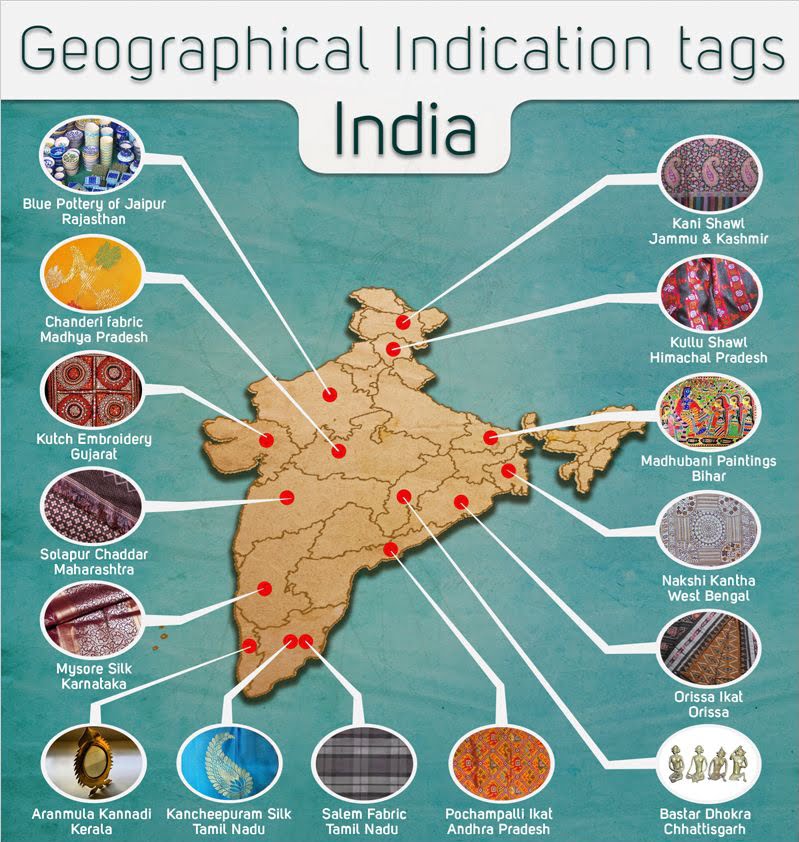 In India, Geographical Indications registration is administered by the Geographical Indications of Goods (Registration and Protection) Act, 1999 which came into force with effect from September 2003. The first product in India to be accorded with GI tag was Darjeeling tea in the year 2004-05.
What are the benefits of GI Tags?
The Geographical Indication registration confers legal protection to the products. It helps in preventing unauthorised use of GI tag products by others. It also helps consumers to get quality products of desired traits and is assured of authenticity. Moreover, GI promotes the economic prosperity of producers of GI tag goods by enhancing their demand in national and international markets.
Disputes pertaining to GI Tags
Regardless of the benefits, there are certain issues associated with GI tags as well. Off late, there has been a rise in disputes over the question of the place of origin of the product under consideration. This gets aggravated due to a lack of clear historical evidence.
One of the most prominent discord is the disputes surrounding the origin of Roshogulla – a popular dessert, from eastern India. Both West Bengal and Odisha claim that the dessert originated in their own states. By 'winning' a GI tag, each state is looking to promote its own cultural and regional jingoism over the other.
As a point of discussion, this sort of unhealthy competition tends to polarise the country on regional, cultural and linguistic lines. Most states in their rush to corner as many GI tags as possible have forgotten to pay attention to enhance the value of products already having a GI tag.
As a result, neither the local community nor the customer is benefitting economically. This trend undercuts the very idea of GI protection to native endemic products.
Significance of GI tag
A geographical indication right enables those who have the right to use the indication to prevent its use by a third party whose product does not conform to the applicable standards.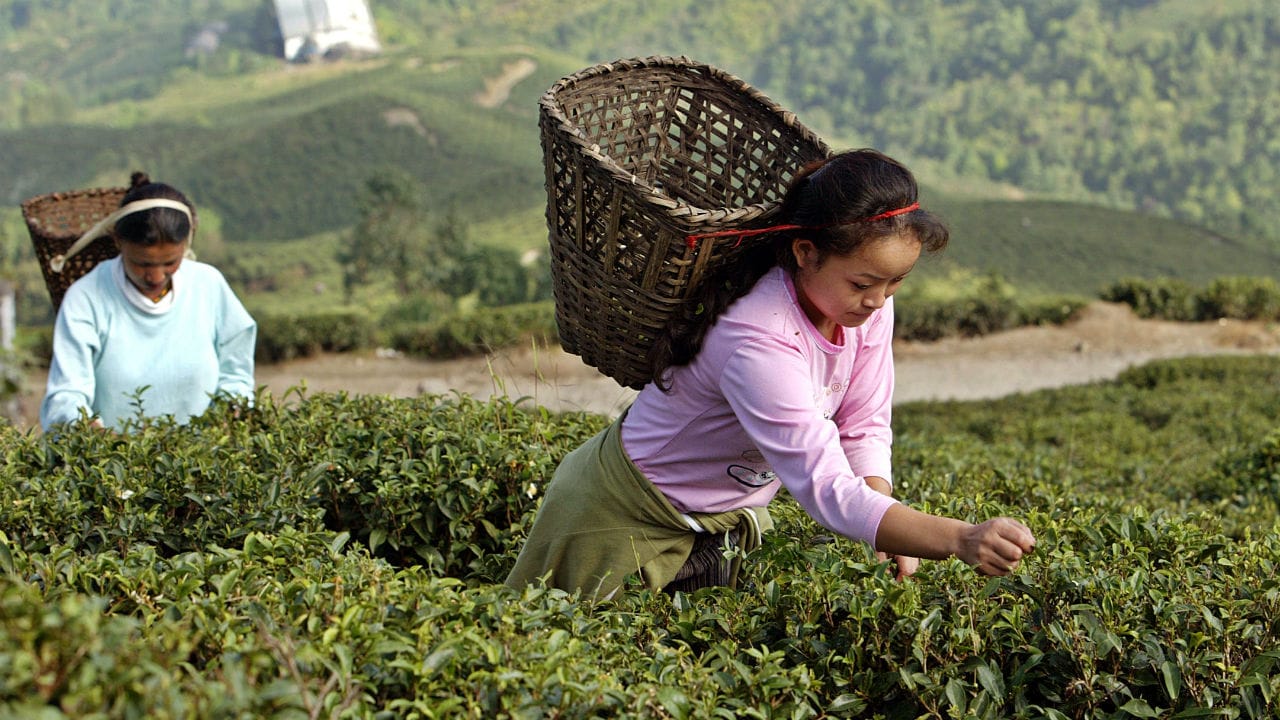 For example, in the jurisdictions in which the Darjeeling geographical indication is protected, producers of Darjeeling tea can exclude the use of the term "Darjeeling" for tea not grown in their tea gardens or not produced according to the standards set out in the code of practice for the geographical indication.
Government of India has allotted GI Tags to Kashmir Saffron and Manipuri Black Rice recently. Madhya Pradesh's plea to put state's basmati rice under Geographical Indication tag was recently dismissed.
References:
Image Sources:
• Getty Images
• Pinterest
• Reuters
• TOI