Hostility and dissatisfaction has been visible today among the Bengal BJP workers. Soon after the candidates list was finalized and announced, supporters of the BJP showed their discontent and agitation over the selection of candidates.
Almost every other day, leaders from other parties are turning towards BJP. On Monday, 15 March, hundreds of BJP supporters gathered near outside the party's election office in Hastings, South Kolkata. They held an all-day protest over the party giving election tickets to the turncoats.
Their anger was clearly visible when senior BJP leaders like national vice-president Mukul Roy, MP from Barrackpore Arjun Singh and national general secretary Shiv Prakash were heckled by the protestors while they were entering the party office.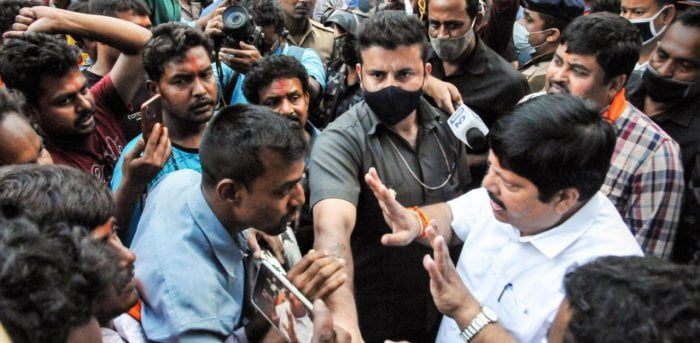 Unprecedented visuals were seen. Hundreds of BJP supporters were shouting slogans and breaking the barricades to make their way to the party office. A large contingent of police was deputed to bring the situation under control.
The protest led Union home minister Amit Shah to change his planned schedule and stop in Kolkata for the night on his way from Guwahati to Delhi. Shah was campaigning in various parts of Bengal till Monday evening and later flew to Assam for party meetings.
Hours after the candidates list was announced, there has been a rift developing between the old party members and the new members in West Bengal. Several aspirants voiced their anguish against the party and resigned after they were denied tickets, while protests were held across the state.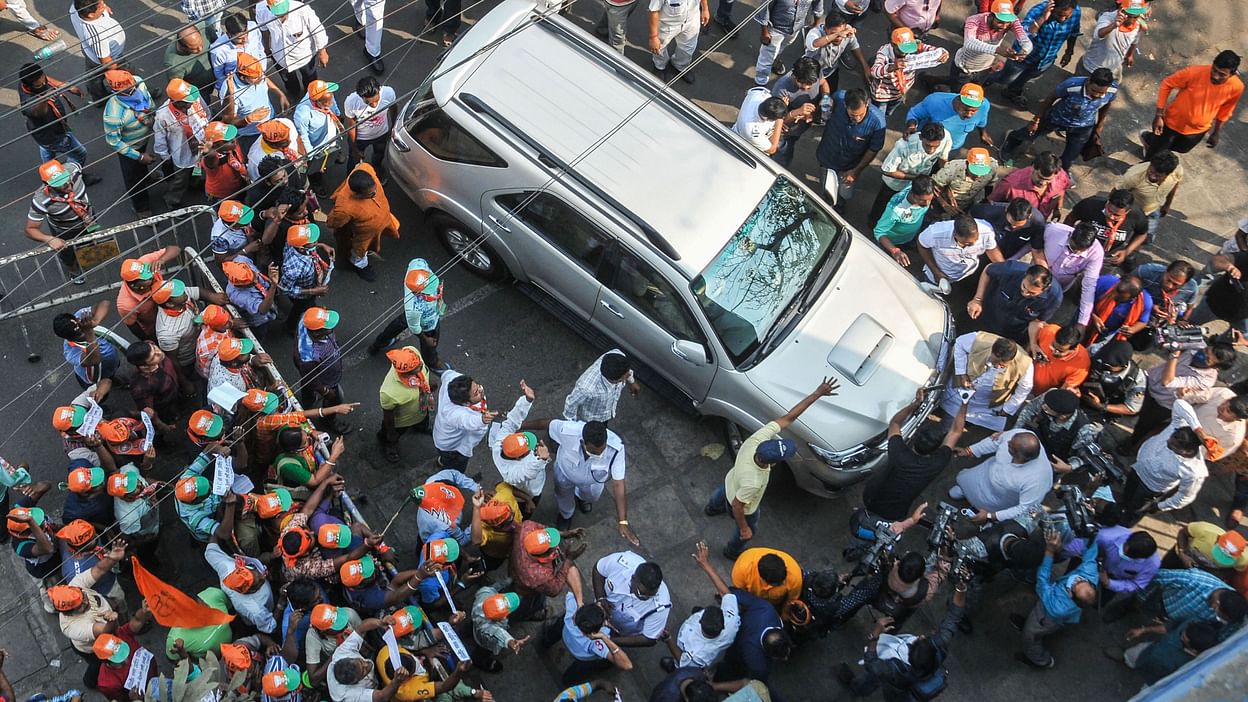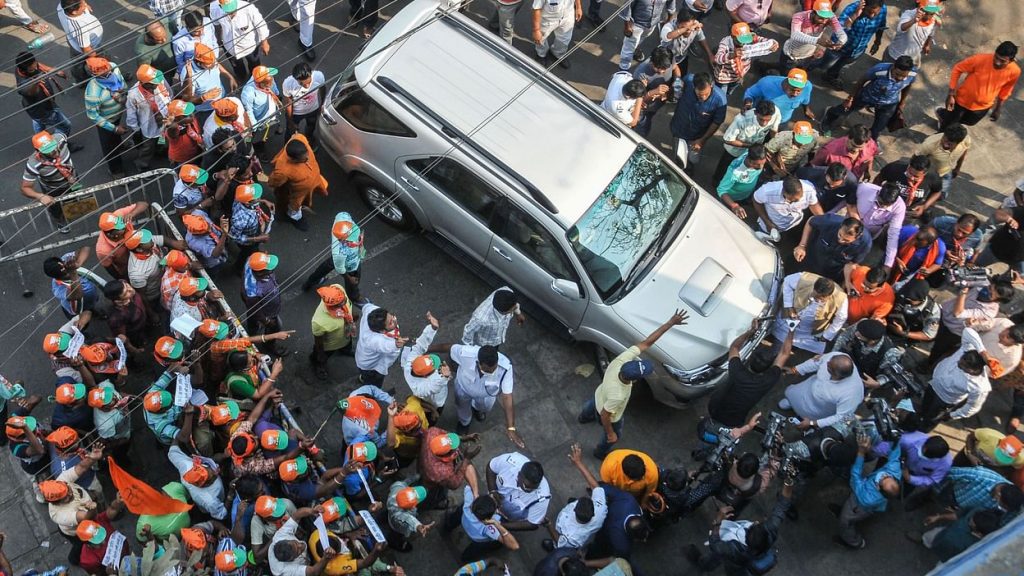 Rabindranath Bhattacharya was a four-time TMC MLA from Singur who was denied ticket this time. On Sunday, BJP announced Bhattacharya as the party candidate from Singur for the upcoming assembly election. Protests broke out in Singur immediately after the announcement was made. Crowd started shouting slogans against the BJP's pick, and demanded that the party field 'original' BJP candidates.
The nomination of Ashok Lahiri, former chief economic advisor to the Government of India, from the Alipurduar seat and Gorkha Janmukti Morcha (GJM) turncoat Bishal Lama from Kalchini triggered a wave of protests in North Bengal.
"We don't know who Ashok Lahiri is, why will he be nominated here? Bishal Lama joined BJP two days ago and he was nominated. Old-timers who fought for the party were sidelined, we will not tolerate this injustice," a local BJP leader from Alipurduar told the media.
Commenting on the political developments, TMC MP Mahua Moitra tweeted saying, "Loving this slow unfolding of the WB BJP Candidate List soap opera. When the 'largest global political party' lacks enough faces & strength to announce 294 names in one go for a state, it claims it will sweep!"
This agitation and dissatisfaction shown by the party cadres is a matter of concern for the Bharatiya Janata Party. Now the supporters will have to wait and watch whether their protest and uprising will bear fruits or not. The humongous eight-phase elections in Bengal will begin on March 27 and continue till April 29. The votes will be counted on May 2.
References:
Image Sources:
•India TV
•Quint
•Deccan Herald