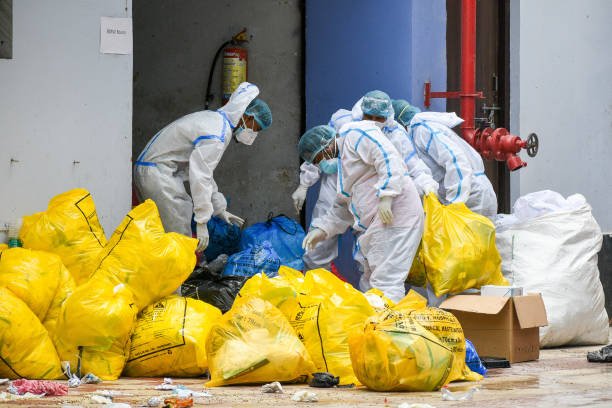 While India is grappling with a catastrophic healthcare crisis, a hazardous disaster is emerging in its midst. As the situation intensifies it has resulted in a massive spike in biomedical waste generated in the country.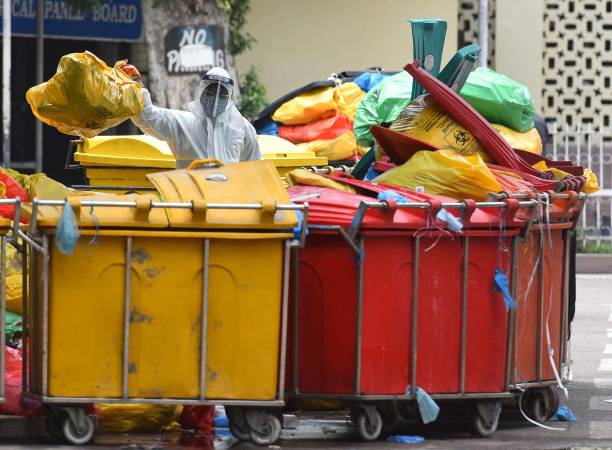 With each Covid case, the plastic and biomedical waste crisis worsen, as millions of people use and discard face shields, surgical masks, gloves, and personal protective equipment (PPE) suits, formerly only used in hospitals and now utilized by the general public.
Several plastic bottles of sanitizers, hand wash, and other products are recklessly abandoned on the streets, and Mother Earth has to bear the brunt of it.
According to estimates, while the coronavirus pandemic was at its peak and hospitals were swamped, the country generated an estimated 2,03,000 kg of biomedical waste each day.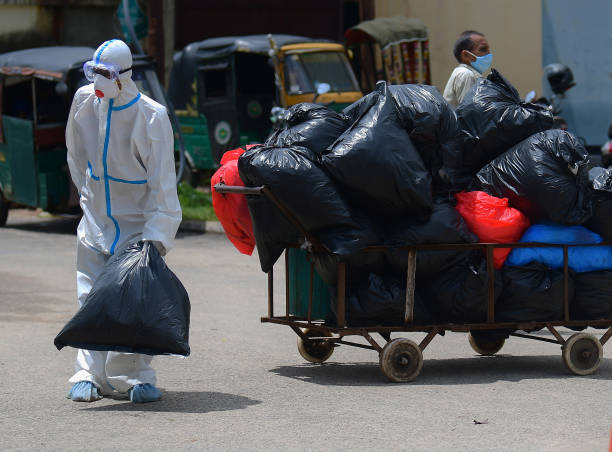 In addition to Covid-related medical waste, a surge in the use of plastic waste while utilizing home delivery services for both essential and non-essential products is also adding up to the crisis.
To note that the plastic industry has also grown by leaps and bounds and the situation is exacerbated by the lack of Covid-waste disposal mechanisms.
Furthermore, to understand this in detail let's take a look at the biomedical waste management:
The 'Biomedical Trash Management Regulations' were established in 1998, and there have been several revisions since then. The rules state that waste should be appropriately collected, disposed of using incineration or torch technology.
Biomedical waste is divided into four categories as per the CPCB's current standards. Red is for tainted recyclable trash generated from disposable products such as tubes, bottles, and needles, while yellow is for trash categorized as "very infectious" — such as human, animal, and anatomical. Sharp items, such as syringes with fixed needles, are placed in the white category, whereas broken or discarded glassware, such as medicine vials, is placed in the blue category.
To note that the pandemic has had a significant impact on front-line workers and municipal personnel. The waste generated at home is dangerous to frontline workers, who are now the most susceptible in the second wave, with many people losing their lives.
Our common belief is that individuals become infected by respiratory droplets, aerosols, and touching the surface, but it is also since we are not properly handling biomedical waste, a large number of people will become sick as a result of coming into contact with the waste.
Furthermore, we have seen people discarding bodies into rivers, yet another major pollution source. Whether the river is the Ganga or another, the chances of pollution by rotting corpses are quite high.
So how do we put an end to this issue that is currently snowballing out of proportion?
The most immediate requirement is for people to be aware that SOPs exist, and that these standards must be properly followed. One factor to consider is mandatory segregation of the garbage. This would necessitate the active cooperation of residents and local government; garbage collectors should be alerted that the trash is a contaminated waste.
District administrations will need to issue extremely specific recommendations on how to handle the garbage. The procedure is pointless if the garbage collectors are unsure where to dispose of it, and it ultimately ends up in municipal waste.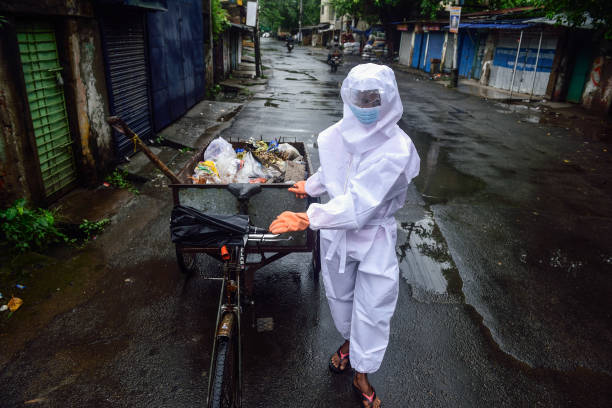 Not only that, individuals must act as responsible consumers as well as informed citizens, they should demand sustainable products and adopt responsible consumption practices in their daily lives. Minimize the use of plastic bottles instead choose sustainable alternatives. Repurpose wherever possible, such as refilling hand wash liquid instead of buying a new one, using a reusable water bottle instead of buying bottled water, Don't crowd the supermarket by buying in bulk, cooking food at home, and avoiding restaurant parcels to mitigate packaging, and so on.
The ultimate goal for all of us should certainly be to significantly lower environmental damage while combating the Covid pandemic and the exponential growth in biomedical waste that we have observed in recent months. The second wave has brought with it a slew of dangers; we must all recognize that, at the end of the day, a healthy environment is necessary for a good lifestyle, and that is what should concern us all. On this environmental day let's all be responsible citizens by doing our bit for Mother Earth.
References:
Image Source:
Getty images