Union Home Minister Amit Shah and Telangana Chief Minister K Chandrashekar Rao led separate functions to mark 75 years of annexation of Hyderabad to the Indian Union.
The "Liberation of Hyderabad" and its integration into the Indian Union is a historical event with different political perspectives and saw parallel events being held to mark the occasion. September 17 was commemorated by the Union government as 'Hyderabad Liberation Day' and by the government of Telangana as 'National Integration Day'.
The BJP and Telangana Rashtra Samithi (TRS) have been competing to stir sensibilities in their attempts to woo the electorate for the Telangana assembly polls scheduled next year.
Union Home Minister Amit Shah on Saturday in an attack on the opposition parties said it is unfortunate that the 'Hyderabad Liberation Day' has not been celebrated officially all these years in Telangana due to 'vote bank politics' despite some leaders promising to do so. In an apparent reference to Chief Minister K Chandrasekhar Rao, he said many people had promised during elections and agitations to commemorate the day but went back on them after coming to power.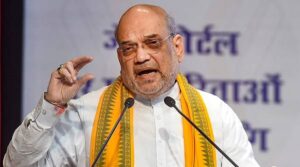 In response to this, Telangana Minister KTR on twitter said, "74 years ago, A Union Home Minister came to unite and integrate The People of Telangana into Indian union. Today a Union Home Minister has come to divide and bully. The people of Telangana & their state govt. That's why I say, India needs decisive policies Not divisive politics," he said."
Home Minister Amit Shah, after unfurling the national flag at the Parade Ground marking the 'Hyderabad Liberation Day', said that had it not been for independent India's first home minister Sardar Vallabhbhai Patel, it would have taken many more years to free the erstwhile princely state of Hyderabad from the Nizam rule.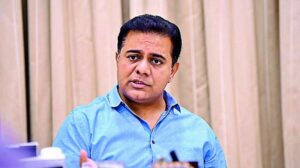 He paid tributes to Komram Bheem, Ramji Gond, Swami Ramanand Tirtha, former Prime Minister PV Narasimha Rao, M Chenna Reddy and many others who fought for freedom. He said research should be carried out in universities on the liberation struggle.
He also recalled the atrocities of 'Razakars' during the Nizam rule in the Hyderabad State which included Telangana and some districts of present-day Maharashtra and Karnataka.
This day was also celebrated by other political parties like Congress, Shiv Sena, AIMIM and others.