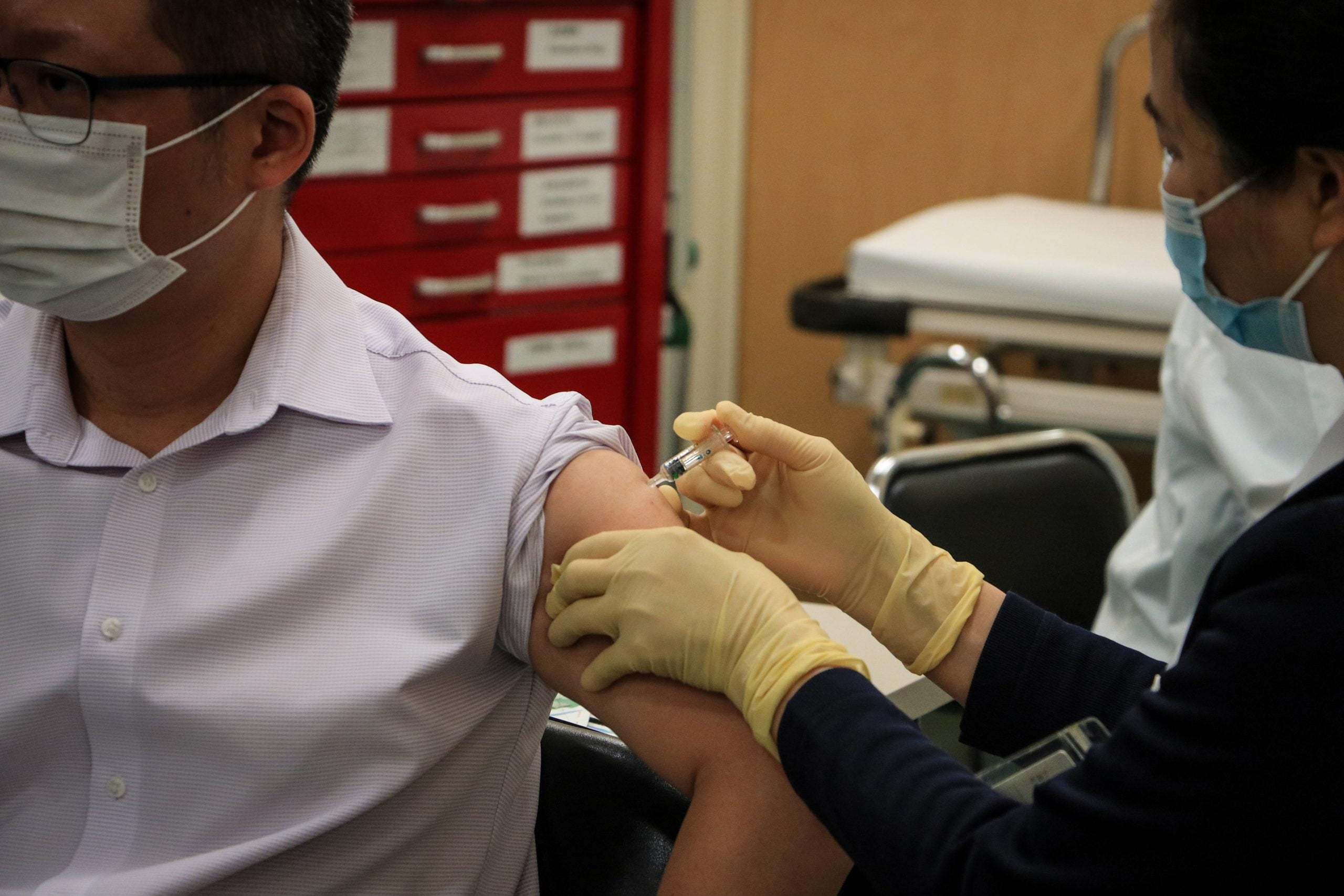 As the global coronavirus pandemic intensifies, the United States has decided to back an Indian proposal to waive certain intellectual property rights (IPR) on COVID-19 vaccines in order to accelerate global vaccine production.
Furthermore, on Wednesday the Biden administration stated that coronavirus outbreaks have reached an all-time high in areas where vaccines have been hard to procure or administer and this kind of exemption would make it possible for developing countries to speed up their vaccine production. As a result of this exemption, several countries, including India, will be able to obtain life-saving doses more efficiently and at a lower cost.
In recent months, the Indian Embassy has made every effort to increase awareness about the importance of fair access to the Covid-19 vaccine.
According to a transcript of the phone conversation in April, Indian Prime Minister Narendra Modi and Biden discussed repealing patent rights on coronavirus vaccines.
US Trade Representative Katherine Tai, who made the announcement, stated that the COVID-19 pandemic is a global health issue the extraordinary circumstances of the COVID-19 pandemic call for extraordinary measures.
According to Brajendra Navnit, Indian Ambassador and Representative of the World Trade Organization, a provisional relaxation of certain clauses of the intellectual property rights agreement for combating COVID-19 will help save precious human lives while reassuring signal to consumers, boosting market trust and speeding up the recovery of global trade and GDP," he said.
Many experts have cautioned that the worst was yet to come and while referring to a third wave as "inevitable considering the high levels of circulating virus" and stating that India desperately needs more oxygen from other countries.
With that being said, Last year, at the TRIPS (Trade Related Intellectual property rights) council meeting, India and South-Africa had proposed that the WTO (World Trade Organization) should waive off intellectual property rights on Covid-19 vaccines.
TRIPS came into effect on January 1995. It is a multilateral deal on intellectual property (IP) rights including copyright, industrial designs, trademarks, and the protection of trade secrets and undisclosed information or trade secrets.
About the fact that India and South Africa were the first to propose this idea, other countries have backed them up. The TRIPS waiver policy has been signed by Kenya, Eswatini, Mozambique, Pakistan, Bolivia, Venezuela, Mongolia, Zimbabwe, Egypt, the African Group, the Least Developed Countries Group, and, most recently, the Maldives, Fiji, and Namibia — a total of 60 WTO participants.
Supporters of the proposal argued that the best way to successfully resolve the new pandemic challenges is to waive those TRIPS obligations. While many Indian journalists appreciated the Biden administration in regards to the issue.
Suhasini Haidar, Editor of The Hindu, did appreciate the move.
Chitra Subramaniam, Co-founder and Managing Editor of The News Minute also acknowledged the exemption on Covid-19 vaccines.
Other diplomats questioned the need for a waiver at the international level, with some arguing that doing so would jeopardize current collaboration attempts. It's worth noting that stock prices for large multinational pharmaceutical companies that manufactured the vaccines, such as Moderna, BioNTech, and Pfizer, collapsed after the news broke. Pfizer was down for the day, while Moderna fell 6.1 percent and Johnson & Johnson fell 0.4 percent.
Nevertheless, The WHO Director General has slammed bilateral agreements between wealthy countries and pharmaceutical firms, claiming that they are pushing up premiums and delaying vaccine availability in developing countries.
At a time when international pharmaceutical giants are seeking to benefit from the poor, rich nations are monopolizing vaccine stocks, facets of equitable and affordable vaccine distribution are widely neglected. The TRIPS waiver on the Covid-19 vaccine will be a huge improvement, given the fact that there is a strong disparity in the number of preventable deaths between developing and developed countries.
References:
Image source:
Getty images