Over the years #urban #floods have gradually become a regular phenomenon in India. Various parts of the country has fallen victim to this. #Floods in India are an outcome of both #natural and #anthropological changes. Mumbai floods of July 2005 turned out to be an eye-opener realizing that the causes of urban flooding are different and so also are the strategies to deal with them. The government announced that the Ministry of Urban Development is the Nodal Ministry for Urban Flooding.
The recent floods in Bihar, Uttar Pradesh and Patna was a shocker for both the government and people. Instead of planning the infrastructure that will ease the seasonal flooding. Politicians blame the climate change for the rise in urban flooding.
Are the natural causes to be blamed alone?
No, along with natural calamities the anthropological factors are also to be considered.
Due to #unplanned #urbanization, #poor #waste management system, destruction of lakes , poor and ill maintained drainage system the cities of India are vulnerable to floods. For instance, the Koshi river in Bihar which is accustomed to the often change of the course of this river has been notes, increasing the risk of floods.
And let us not forget pollution that is caused by explosive increase in the urban population.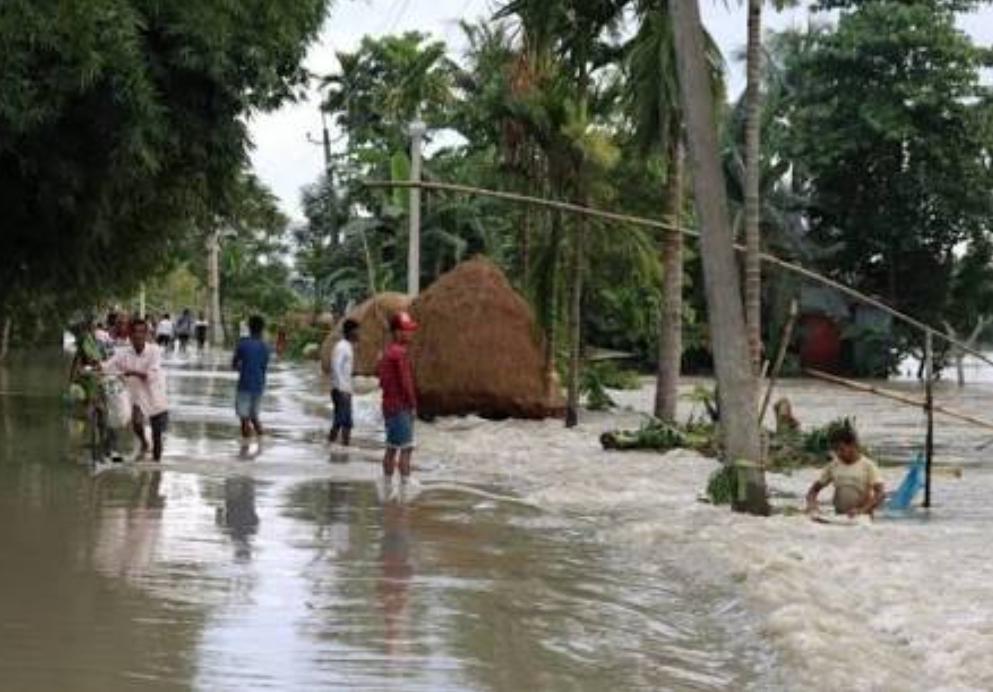 What is the current situation?
In #Bihar, around 74 lakh people in 16 districts have been affected by the floods so far. About 20,000 and more people are affected along with 23 deaths because of the calamity in 16 districts
In #Karnataka, the coastal and interior parts have experienced heavy rain fall in the last past week. This resulted in floods and landslides, the rescue operations are still on as of now. Out of which 578 people are rescued and about 243 families have been rehabilitated.
In #Kerala, between 1st of august and 10th of August the state received an average rainfall of 476 mm whereas the normal rainfall is 164.2mm. 49 dead bodies were found in the landslide location. The locations that experienced the landslides include Petimudi, Munnar, Idduki district where 7 people are gravely injured and under treatment and 22 are yet to be found.
Is the government taking any measures?
Ministry of Urban Development is the #Nodal #Ministry for Urban Flooding.
National Disaster Management (NDMA) Guidelines in 2010 issued guidelines on Urban Flood Management in India "to create a National Hydro-meteorological Network for providing early warning", use of Doppler Weather Radars to be expanded to cover all urban areas in the country, an inventory of the existing storm water drainage system to be prepared etc.
Some of the key action points include:
· Establishment of state nodal departments and ULBs
· Strategic Expansion of Doppler Weather Radar Network in the country to cover all Urban Areas for enhanced Local-Scale Forecasting Capabilities with maximum possible Lead-time
· Encroachments on Drains and in #Floodplains will be removed by providing alternative accommodation to the underprivileged
· The National Flood Management Program: Structural measures include storage reservoirs, flood embankments, drainage channels, anti-erosion works, channel improvement works, detention basins etc. and non-structural measures include flood forecasting, flood plain zoning, flood proofing, disaster preparedness etc.
How can we help?
Rain water harvesting: The on-channel storage of rain water in storm
drains, artificial recharge trenches, retention basins, deepening of ponds
and lakes etc.
Sustainable usage of land: Low-lying areas in cities have to be reserved for
parks and other low-impact human activities, restrict encroachments in
natural drainage areas; clearance of river beds, proper implementation of
Coastal Regulation Zone rules. Planting drought resistant and flood
resistant sturdy trees in vulnerable areas also helps.
Utilizing International best practices: Implementing 'Mobile Walls' like in
Germany, and 'sponge' cities in line with cities in China which involves
replacing concrete pavements with porous pavements to ensure better
filtration.
"What is the sound of one hand clapping?"
Along with the steps taken by the government bodies, we as responsible citizens will also have to abide with the given guidelines. Keeping in mind to avoid buying property in low lying areas and floodplains, rather increase permeable areas on their property. The infrastructure needs to be built considering the new norm that is, the climatic change.
Trying to increase the number of water bodies and the green cover which is 9% and should have been 33% at least. The number of water bodies have also reduced significantly since the year 1956, where they were 644 and 123 in the year 2018.
Although it is acknowledged that risk can never truly be zero, the goal should be to minimize it as much as possible.
– Daniya Khattib
– Bengaluru
Image source 1: BBC
Image source 2: One India