It is rare that we hear the term 'Upcycled', we limit our understanding mostly to the word 'Recycle' because the term Upcycled is limited to the fashion industry. The fashion industry known for its notoriety in adding to climate change has a new way forward and that's what is called Upcycled Fashion.
It simply means turning old garments and clothes into new ones or probably making them of better quality and look. This is a method of sustainable and ethical fashion and does not offset any kinds of externalities in the environment. Also, it gives immense room for innovation and new ideas.
We wanted to look for brands and people who are into this and in this pursuit, we came across Sufi Roshan, who runs SR Garments and has been into the fashion industry for about 20 years.
SR Garments currently is spearheading the cause of Upcycled Fashion across the Indian subcontinent with many customers and beneficiaries.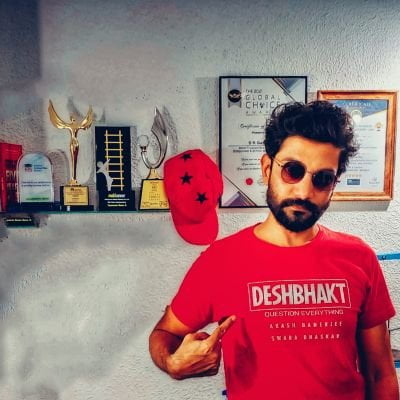 "For me Fashion is more passion than a way to earn money and I wanted to contribute to the society by aiding it become more sustainable and hence I have taken up this cause" says Roshan.
Sufi Roshan hails from Mysuru, Karnataka, he graduated from National Institute of Fashion Technology (NIFT) Tiruppur and has worked with brands like Splash, Lifestyle, Max, Austin Reed and so on in India and across the Middle East. His brand SR Garments specializes in making Uniforms and corporate attires.
"The catch is, we add a bit of fashion flavor to these attires like uniforms and that is what makes our brand special", Roshan says.
Apart from this Roshan has been working towards creating awareness about the upcycled fashion and has been catering well to people who have reciprocated about the same.
"We have to understand that upcycling and recycling is not the same. In upcycling the products could possibly get a higher value and could contribute to the economy well and might even give rise to a new trend but recycling isn't the same, the value remains the same, so does the cloth. Both definitely reduce carbon emissions and save natural resources for us!", Roshan added.
The fashion industry particularly with its branch of fast fashion is one of the largest contributors to climate change and pollution. The New York Times has reported that nearly three-fifths of all clothing ends up in incinerators or landfills also and average American throws away 70 pounds of clothing and textiles each year!
"It is sad to note that the Fashion Industry has not done much about this and hence we have heralded this cause in India which is surely a large contributor to pollution and the shifting anomalies of climate"
He and his team have also been involved in social work by intertwining it with fashion, he and his team have collected clothes from different dump yards of clothing from around the city and have upcycled them for children from orphanages and people who live in the old age homes.
"That was one of the most fun experiences we had where gave all of these people a proper sense of fashion without them having to spend one buck!  I am thankful to God that I am able to contribute to the society in a sustainable manner".
Roshan plans to launch new upcycled series of clothing where he particularly spoke about his collaboration with Youtuber/Satirist Akash Bannerjee and the 'Neta-type Bandgalas' will be the center of attention.
Sufi Roshan and his brand SR Garments have won several awards and recognitions which include Best Service Award by Elegant International School and MYF, the Global Choice Award as the most trusted brand and the MAMR award for best uniform manufacturer. They have also received COVID recognition for providing clothing to those in need in the times of the lockdown!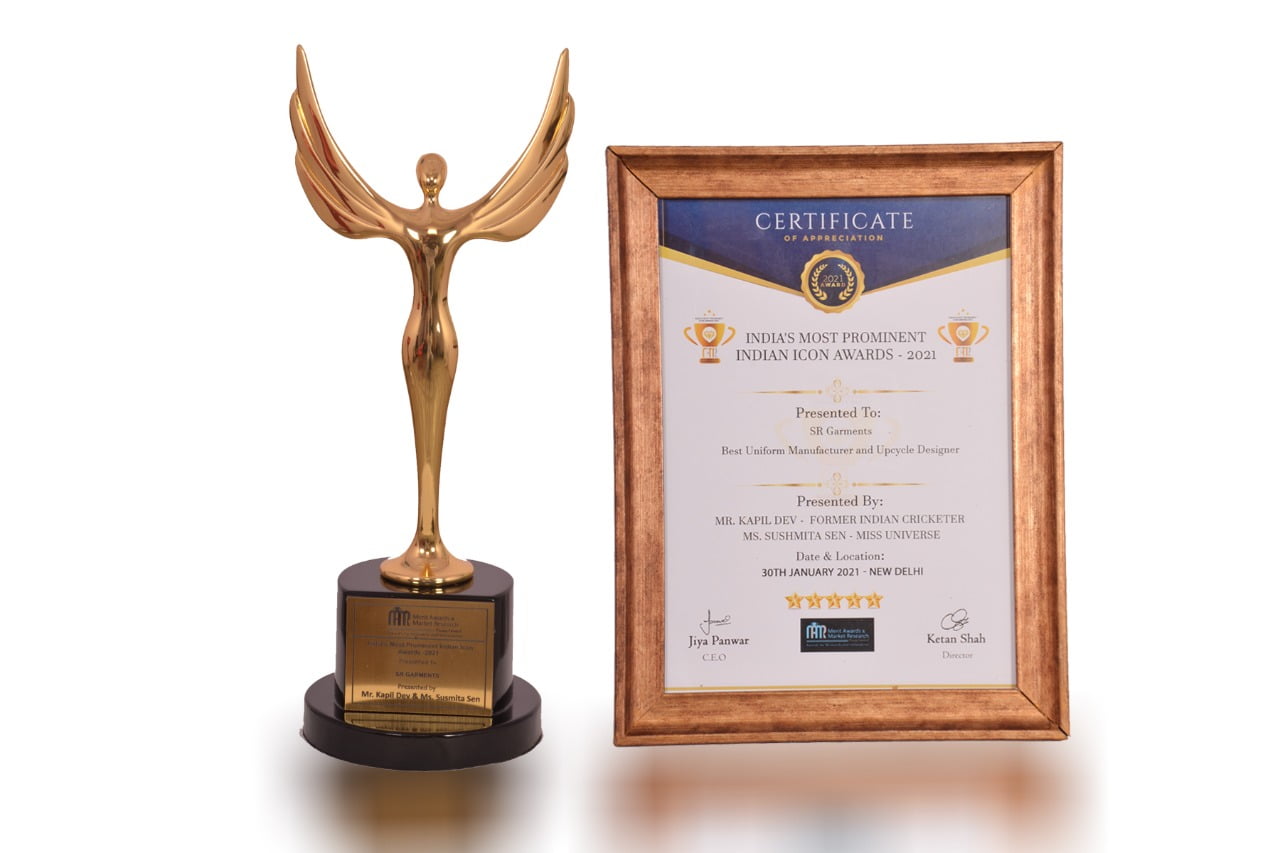 With new varieties, trends, ideas, sustainability and of course people like Sufi Roshan, upcycle fashion is the way to go!
For more info, you can visit –
https://twitter.com/SufiRoshan82?s=20
Written by:
Md. Saqlain Jameel