Today marks the 194th birth anniversary of noted social reformer Jyotirao Phule. He had dedicated his life to end social discrimination and he strove to promote education among backward classes. He also fought for women's empowerment.
Phule and his wife, Savitribai Phule, are considered pioneers for their efforts to promote education among women. Jyotirao Govindrao Phule is considered to be one of the greatest thinkers, philosophers, and writers of India.
Born in an extremely backward caste in 1827 in Maharashtra, Phule fought against social discrimination and strove to promote education among the most deprived communities. He was a staunch enemy of caste-based division and discrimination in Indian society. At that time, the caste system was widespread in Maharashtra, for this, he founded the Prarthana Samaj.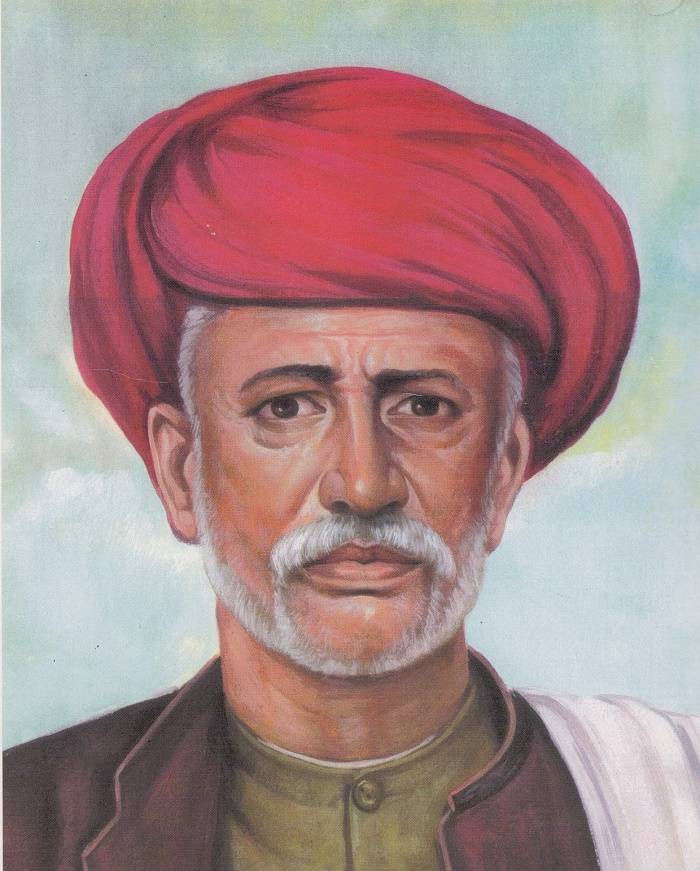 Jyotirao Govindrao Phule was an Indian writer, social activist, thinker and anti-caste social reformer from Maharashtra. He is known to work towards the eradication of untouchability and the caste system and for his efforts in educating women. He and his wife, Savitribai Phule, were pioneers of women's education in India. He was born on April 11, 1827, and his birth anniversary is celebrated as Jyotiba Phule Jayanti every year.
Phule started his first school for girls in 1848 in Pune at Tatyasaheb Bhide's residence (Bhidewada). He, along with his followers, formed the Satyashodhak Samaj (Society of Truth Seekers) to attain equal rights for people from exploited castes. People from all religions and castes could become a part of this association which worked for the upliftment of the oppressed classes.
Phule is regarded as an important figure in the social reform movement in Maharashtra. He was bestowed with the honorific Mahatma title by Maharashtrian social activist Vithalrao Krishnaji Vandekar in 1888.
He was also vocal against child marriage and supported the remarriage of widows. The reformer in 1863 along with this wife and a friend set up an infanticide prevention centre where pregnant widows could give birth and nurture their young ones.
Phule's social activism included many fields including eradication of untouchability and the caste system, education of women and the Dalits, and welfare of downtrodden women.
Phule was also a member of the municipal council, author and merchant and was also engaged in the business of providing metal casting machinery to construction firms. Some of his renowned books include Shetkarayacha Aasud and Gulamgiri meaning cultivator's whipcord and slavery, respectively.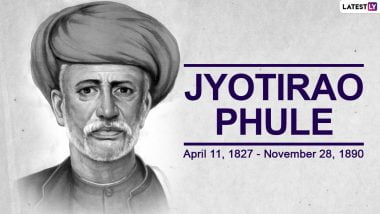 Vice President M Venkaiah Naidu paid rich tributes to the great social reformer and visionary thinker Jyotirao Phule on his birth anniversary today.
Mr. Naidu said that Mahatma Phule was a pioneer of women's education and a crusader against social evils like the caste system and untouchability. The Vice President said Mahatma Phule's lasting contribution towards reforming the society will always be remembered.
Prime Minister Narendra Modi on Sunday paid tributes to noted social reformer Jyotirao Phule on his birth anniversary, and said his commitment to reforming the society will continue to inspire future generations.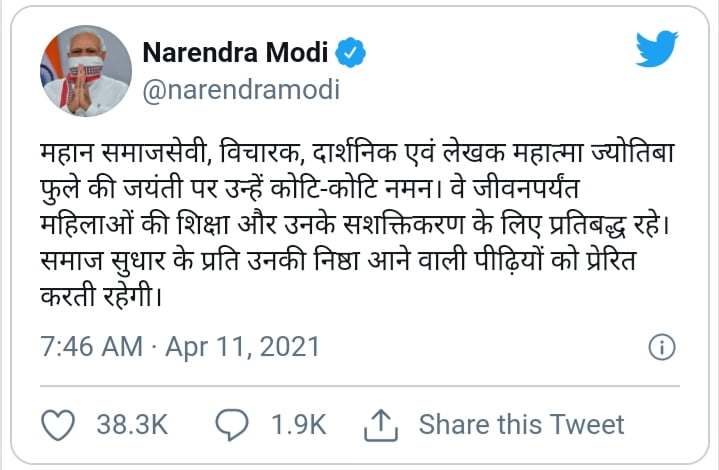 In a tweet, PM Modi also hailed him as a great thinker, philosopher and writer and noted that he was committed to women's education and empowerment throughout his life.
References:
Image Sources:
• Cultural India
• Latestly
• Twitter
• Pinterest