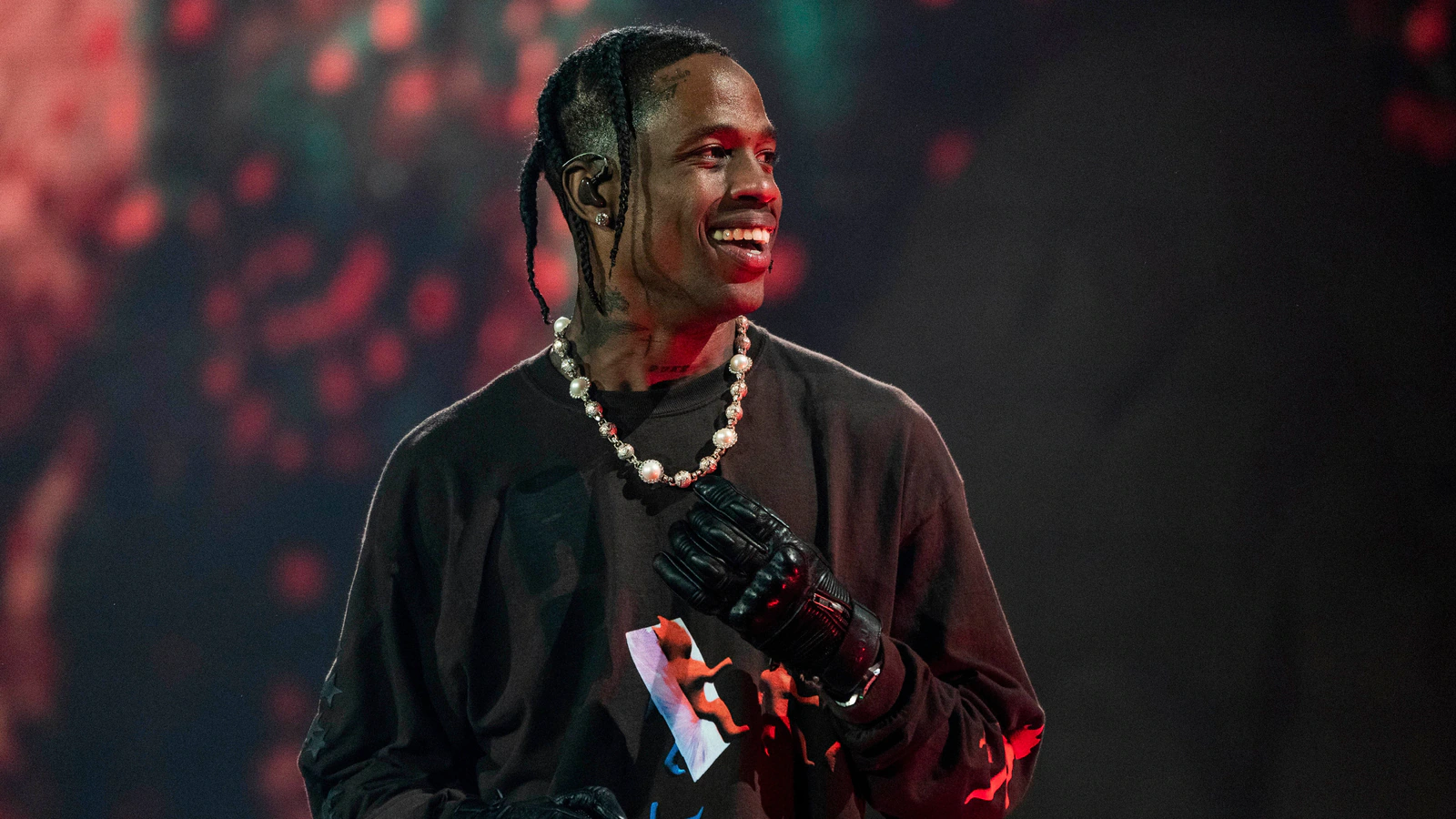 by Divyakshee K.
At least three lawsuits have been filed on behalf of concert attendees who claim to have been harmed at the Astroworld music festival. The event, which was being held in Houston, resulted in the deaths of at least eight people. Rappers Travis Scott and Drake, as well as the venue and entertainment business Live Nation, are among those being sued. In two of the lawsuits, the plaintiffs are seeking $1 million in damages.
Houston resident Manuel Souza filed a suit on Saturday in Harris County, Texas, claiming that he "suffered significant physical injuries when the uncontrollable throng at the performance pushed him to the ground and trampled him." The lawsuit added, "Defendants failed to properly plan and conduct the concert in a safe manner."
"Instead, they consciously ignored the extreme risks of harm to concertgoers, and, in some cases actively encouraged and fomented dangerous behaviours. Their gross negligence caused Plaintiff serious injuries."
A jury trial is desired to establish the precise amount of damages, although Souza is seeking "monetary relief of over $100,000."
According to the lawsuit, "Scott actively encourages his fans to 'rage' at his concerts. His express encouragement of violence has previously resulted in serious violence at numerous past concerts." It also quotes Scott's now-deleted tweet in response to fan concerns over the show's rapid sell-out: "WE STILL SNEAKING THE WILD ONES IN.!!!!!"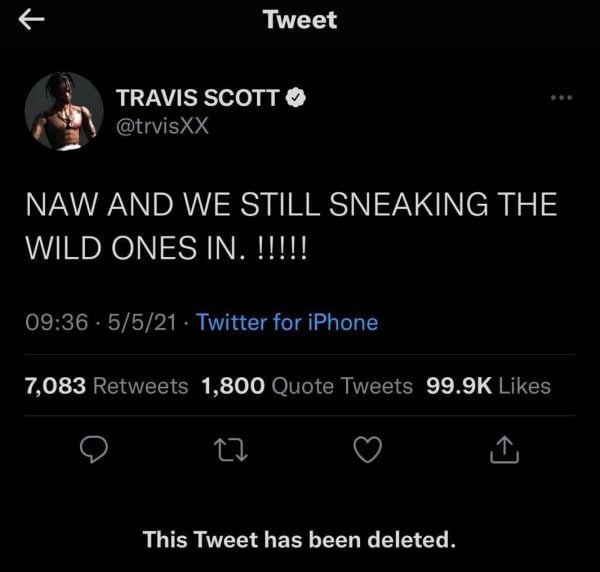 Following this, on Sunday, plaintiff Kristian Paredes filed a civil claim against Scott and Drake in the same district court, accusing them of recklessly encouraging "a riot and violence." The lawsuit argues that Live Nation failed to provide proper security and medical services at the Astroworld festival, and is one of several that seeks $1 million in damages. The lawsuit claims that Scott, who launched the festival in 2018, "incited mayhem and chaos at prior events," and that the other defendants did nothing to stop him. However, it didn't give any examples of such behaviour.
Additionally, civil rights attorney Benjamin Crump announced on Sunday that he has filed a lawsuit on behalf of Noah Gutierrez, 21, and that he plans to file similar lawsuits for other claimed victims next week.
"We are hearing horrific accounts of the terror and helplessness people experienced — the horror of a crushing crowd and the awful trauma of watching people die while trying unsuccessfully to save them," Crump said in a statement. "We will be pursuing justice for all our clients who were harmed in this tragic and preventable event."
After the worldwide pandemic halted the famed annual hip hop festival, Travis Scott's Astroworld performance on Friday was intended to celebrate the comeback of his city with an enormous live event. However, tragedy struck during his headline performance, when at least eight of the 50,000 spectators perished and many more were injured as fans rushed to the stage during the Grammy Award-nominated rapper's 90-minute set.
Among the injured is a 10-year-old who is in a critical condition. Attendees can be seen pleading with organisers to cancel the event or shouting for aid delivering CPR in several videos. Although the exact cause of the accident and the timing of events are still unknown, footage and witness statements appear to show a chaotic scenario in which the already-overcrowded audience rushed toward the stage, making it difficult for some to breathe.
Some audience members told CNN that they were crushed to the point of not being able to breathe and passing out as they were pushed toward the stage at the sold-out Astroworld Festival. Many witnesses said they observed lifeless bodies being crushed among the commotion. Those who made it out of the mob had to battle their way out as the music continued.
Scott hit the stage just after 9 p.m. for his act. Officials claimed they were alerted of crowd rushes early in his concert, and the first reports of injuries came in at around 9:30 p.m. It is unknown what he observed from the stage or whether he was aware of the audience's circumstances at the time, but Scott continued to perform until 10:10 p.m. According to information given by Houston Fire Chief Samuel Peña at a news conference on Saturday morning, the performance continued for 30 minutes after the first reports of injuries were made and 40 minutes after the concert was declared a "mass casualty event" by officials.
Travis Scott issued a statement on social media in response to the incident, which read:
"I'm absolutely devastated by what took place last night. My prayers go out to the families and all those impacted by what happened at the Astroworld Festival."
Scott added in his statement: "Houston PD has my total support as they continue to look into the tragic loss of life. I am committed to working together with the Houston community to heal and support the families in need."
Houston Mayor Sylvester Turner, meantime, has vowed a "thorough study and inquiry" into the incident. According to Turner, eleven people died of cardiac arrest at the event, while the causes of death are still being investigated, including the potential of tainted narcotics.
He went on to say that it was too early to say whether the security measures in place were adequate. He also advised against speculating that the cardiac events during the concert were caused by suspected tainted drugs. Turner stated, "I don't even want to go to drug overdoses."
"We're investigating all possible reasons for the incident, as well as what caused the cardiac arrest. We're not going to take anything away from the table."
Image Source: www.republictv.com
Reference: CNN