Image Source: Houston Herald
With the pandemic of 2020 defining most of our lives last year, 2021 was something different and magical! As vaccinations began to be distributed, it was one of the years that brought optimism that things would return to normal. Moreover, it was one of those years when workers across America had started to mass quit their jobs because they were not fairly paid. Additionally, it saw that income and wealth divide growing. But perhaps there was something that shaped 2021 for the better? What if there were top trends that defined the year 2021.
Let us look at the top 10 trends that defined the year 2021:
The Evergreen container blocks the Suez Canal, sparking a meme war. 
This event took place sometime in March 2021, when a container ship belonging to Evergreen had blocked the Suez Canal. The container ship caused massive problems in the global supply chain and it was costing the world a few million dollars each day! But the massive takeaway from the event was that it sparked an amazing meme war.
The pop star, Britney Spears, saw massive online support to end her conservatorship (it means that a legal guardian will look and handle her personal affairs on her behalf). In 2021, the Free Britney movement was one of the most headline-grabbing events. This event helped gain popular support for her against her father (her conservator). Finally, in 2021, her conservatorship ended.
The British royal family drama.
The British royal family is one of the most respected and beloved families in the world. Although there are a few controversies, the family has received nothing but love from their fans. However, earlier this year a family drama was flared up when Meghan Markle and ex-Prince Harry dropped bombshells in an Oprah Winfrey interview. The interview encouraged viewers to reconsider the long-lasting effects of the royal family's racist colonial history.
The vaccine against coronavirus was introduced in the late 2020s and early 2021. Despite clear proof that the vaccination is effective against the virus; a significant anti-vaccine sentiment erupted this year. There were even celebrities who advocated against the vaccination, claiming that it was unsafe and caused other issues.
6th January Capitol Hill insurrection.
America is the country that has the strongest democracy in the world. But on 6th January, something prolific happened. The Capitol Hill was breached by rioters (supporters of Donald Trump) who believed that Donald Trump was the winner of the 2020 elections but Joe Biden won through unlawful means. Capitol Hill is the parliament of America and surprisingly it was lightly guarded. This insurrection soon resulted in Twitter blowing up with criticisms and of course: memes.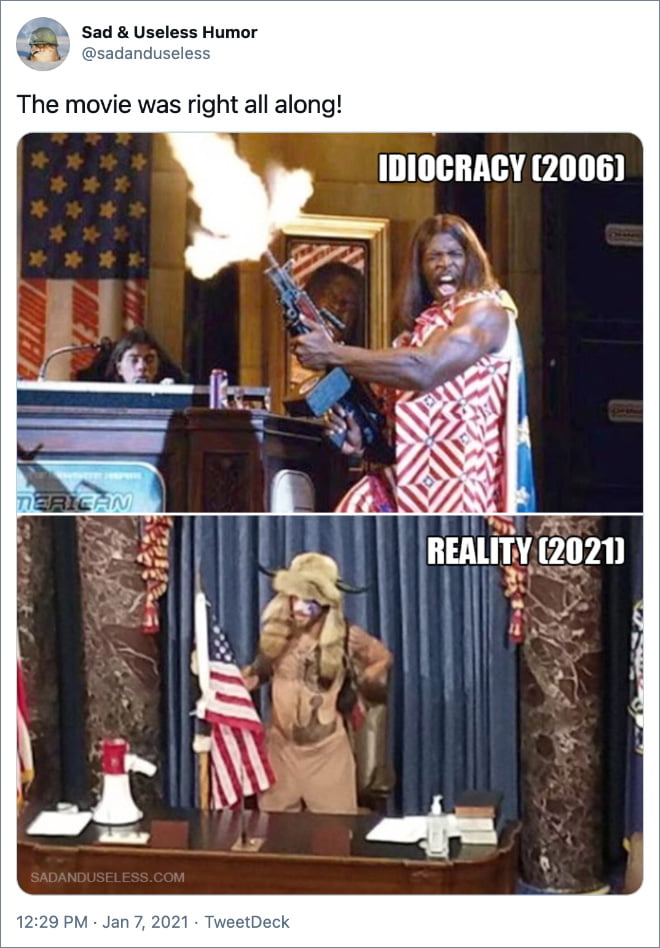 Bernie Sanders showed up wearing mittens and sat away from everyone during the presidential inauguration.
While Joe Biden was the centre of attention during the presidential inauguration, another leader stole the show! Socialist leader, Bernie Sanders, had taken the spotlight and Twitter surely did love it. Bernie Sanders had come to the inauguration wearing mittens and sat far away from everyone. This sparked a meme fest on Twitter.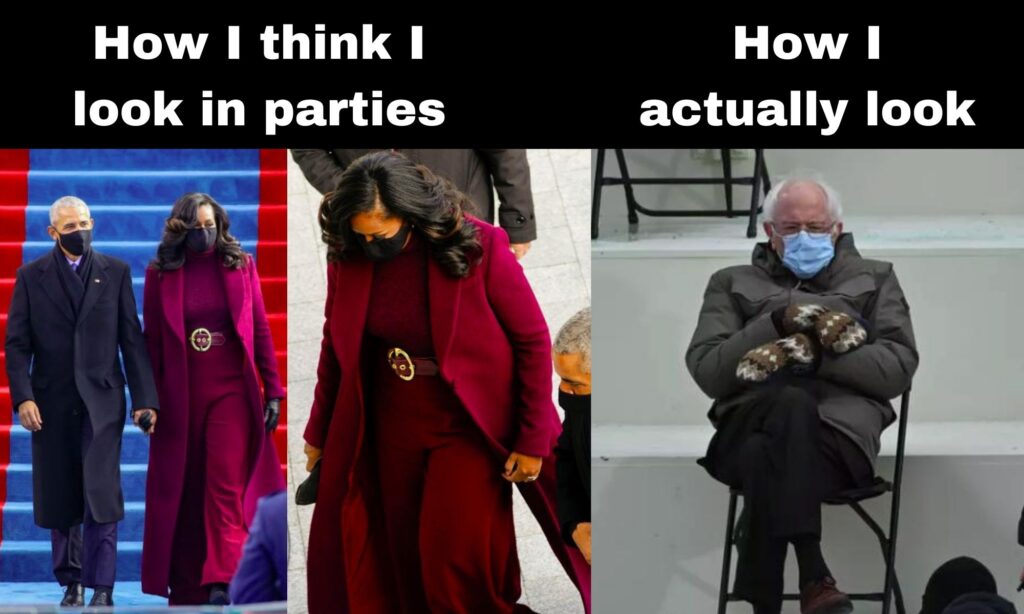 HBO hosted a F.R.I.E.N.D.S reunion.
Friends is one of the most iconic TV shows out there and many people are attached to it. But, much to the joy of fans, HBO had announced a Friends reunion, in which the whole star ensemble had gathered to discuss various parts of the programme while it was being filmed! It moved many fans to tears and was delighted that this took place.
Squid Games took the world by a storm.
We all know that TV series on various OTT platforms are important for us. They provide entertainment that was widely restricted to TV. However, in 2021, a TV series on Netflix took the world by storm. It gained massive popularity and even shattered all previous records. The TV series, Squid Games, had received a positive response from the viewers and spurred Squid Games themed costumes for Halloween.
Tik Tok's 'Mama aid that it was ok' challenge.
This challenge emerged with a clip from the 2015 song of the same name by Lukas Graham. The audio had many variations to it but this was one of the most wholesome trends of 2021. The users gave certain criticisms that said to them and the users used to lip-sync with the lyrics of the song.
Tik Tok's Sea Shanties trend.
The year 2021 was a choppy year with many problems. However, on Tik Tok, songs on sea shanties began to emerge after a Scottish singer named Nathan Evans had sung a New Zealand shanty called Wellerman. Soon, people on Tik Tok started to make their covers by adding vocals, instrumentation, harmonies and so on. Due to this trend, Mr Evans got a record deal Polydor and the song became a good distraction for a while.
2021 was a year with many things happening but the trends across provided some relief. Let us hope that 2022 would top this year with amazing trends and positivity!


References: Cnet and Buzzfeed.