By – Edlyn Cardoza
January 21, 2021 | Mumbai
For the government to improve the economy, it has to take efforts to not be gender-blind. To ameliorate the long-standing issues, there are four areas the government policy can help.
The Hindustan Times reported that before the COVID-19 pandemic striked, in 2019, the female labour force participation in India and South Asia was 20.5% and 23.5% respectively, according to the International Labour Organization, World Bank Database. Whereas in comparison to the male labour participation, it was 76% and 77% respectively. There are regions such as the Middle East and North Africa, that have reported the lowest female participation in the entire South Asia.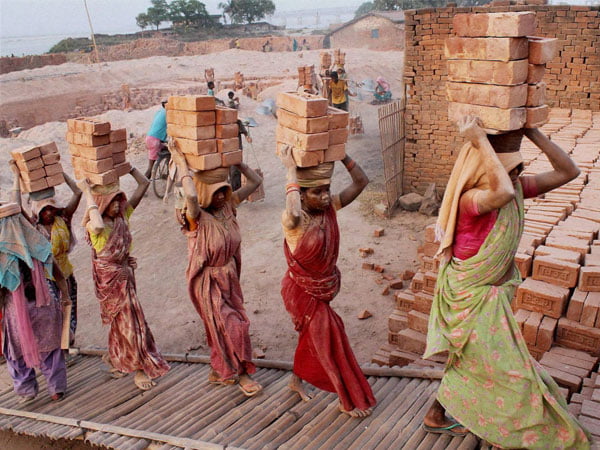 But this got even worse because of the pandemic. It has excessively impacted women as the mostly work in sectors that haven't functioned in the pandemic, and hence are employees of sectors that have been badly hit; in most of the rural areas they are usually the sole breadwinners as well as primary caregivers of their family; or they work in the informal economy than men do.
The International Labour Organization (ILO) estimated the global female employment to be 19% due to COVID-19, much more at risk than the global male employment. In comparison to August 2019, and the male employment percent, India's economist Ashwini Deshpande estimated that 9.5% women were likely to be employed in August 2020. At the same time, the dire situation of women losing their human capital is higher in India than ever. There has been a 30% hike in new registrations on matrimonial websites, and according to Lancet, in South Asia there has been an additional 2,00,000 girls who are expected to be forced into child marriages this year alone.
Recovery thus can be spread across four areas with the help of government policy.
Child-care Issues
The first, and prime issue that needs to be addressed is related to child-care, as this is one of the factors that is a critical barrier for force participation of women labourers. The largest dividends focus on women employed in the informal sector. 76%, 89%, 71%, and 66% of the women in India, Nepal, Bangladesh, and Pakistan respectively, work or are employed according to ILO as family workers, or on their own account. The Integrated Child Development Scheme offers support but not a full-fledged, full-time, child-care solution. The Self Employed Women's Association's (SEWA) Sangini Centres provides full-day child care for children between the age group of 0-5, inclusive of health, nutrition and child care. Women who opt to use these centers, report an increase in their monthly income which falls between Rs.500 – Rs. 1,000. These centers need to expand largely for this issue to be resolved. Governments can authorize paternity leave for the formal sector, on a make use of it or lose it basis, so as to have men share in on the infant care duties.
Technological Diverge
The second vital factor is to tackle the digital divide. In India's rural areas the gap between male and female internet users is even larger than the urban areas, where in 2019 India reported 67% male internet users, and 33% female internet users. This divide acts as a barrier for women to access health, critical education, financial services, and also to obtain promotion or success in sectors that are becoming digitised with new technology coming in. In order to confront this, partnerships between private and public sectors can be effective. Measures required to address female digital literacy and its social context, affordability of computers and phones, and inadequate technical content dedicated to girls, and women.
Income Tax Benefits
In the third factor, you can use the income tax of the formal sector to push the participation of female labourers. According to the Hindustan Times, women gave a higher elasticity of labour supply than men, and lower income taxes for women can stimulate their participation. Given how extremely low the rate of female participation is in India, a move like this will not have a serious impact on the public finances. In case, the situation doesn't work as planned, it can be compensated with a smaller tax increase on male employees. This could lead to the development of incentives for female work within households. 
4. Gender-Disaggregation
The fourth aspect to be looked at is the monitoring, and data collection of mainstream gender-disaggregation. The lack of trend data, and major gaps in gendered data worldwide, makes it difficult to monitor the progress. In 2016, in order to prioritise gender data, ensure that data are accessible and used to inform policy, and ensure regular production of quality and comparable gender statistics, the United Nations Women Initiative known as 'Making Every Woman and Girl Count' was launched in 2016. In India, there needs to be ways in correcting the significant gaps in the data on girl child to help prevent a systematic longitudinal assessment of the lives of girls.
Aside from changes and implementations of these factors there is yet one more factor that needs to be addressed. Maternity benefits is a right that is of all workers regardless the status they fall in, the employment they hold, or the number of children they bear. 
The National Family Health Survey-5 (NFHS-5) key findings, showcase and remind us that the survey of the selected states of India is facing a crisis of poor nutrition outcomes. In many states there has been an increase or stagnant prevalence of stunting of children. The under-nourishment of children is a reflection of poor maternal nutrition, insufficient and widespread anaemia. The health issue of Anaemia has also increased or continues to be high among women in many states.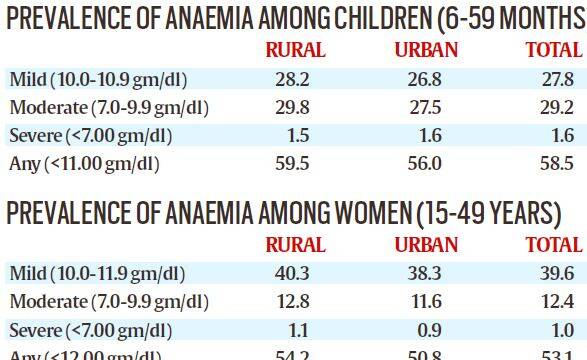 This indicates the urgent need to better the maternal well-being through comprehensive maternity protection, wage compensation for late pregnancy, health services, childbirth and exclusive breastfeeding, and supplementary nutrition. Currently the Maternity Benefit Act (2017) isn't helpful as it addresses only those women employed in work spaces of 10 or more workers. The Periodic Labour Force Surveys (2019) has shown that the labour force participation percent among women between the age groups of 15 and above is only 25% and from them, 12% work in such establishments. Pradhan Mantri Matru Vandana Yojana is the only maternity entitlement available for the other women, where they acquire a cash transfer scheme of just Rs. 5,000, a scheme which barely addresses 25% pregnant women, and is grossly under-budget. Scheme workers such as ASHAs and anganwadi workers, women who work in agriculture, domestic workers, and street vendors aren't included in this Act. In the Code on Social Security (2020), the rules are being drafted, there was a chance to address this break. But unfortunately, the Code has missed the opportunity to create a framework for universal maternity entitlements, reported the Hindustan Times.
The Code and the draft rules are selective in the provisions for maternity benefits, which is literally a cut-and-paste from the 2017, Maternity Benefit Act, which focuses and is beneficial only for those women who are working in formal sectors. The Code specifies that in order to be entitled to the maternity benefit, a woman should have worked in an establishment for at least 80 days through 12 months prior to her due date, which makes it difficult to be eligible for this benefit.
The Code furthers its claws of biases towards women who bear more than two children, depriving the third or later born children of breastfeeding, and care from their mother, as she would be permitted only a leave of 12 weeks, instead of the World Health Organization's recommended period of six months. In case of surrogate, and adopted parents, the maternity benefits constrict to only three months. Factly, and being more gender neutral, maternity benefits should be a parental benefit, because there are cases where sometimes men are required to care for the child, or the adoptive parent may not be a mother or a woman.
Given the fragile nature of social protection towards employed women, all arrangements for maternity protection should be applicable to all women working, regardless of their duration of work, their current status of employment, or consistency of work. India must make maternal benefits universal, as it is viewed as a maternity protection that ensures that women have enough to eat, can rest, and breastfeed their baby, improving the nutrition indicators. The coverage of this benefit shouldn't be limited to only establishment-specific, nor the number of children one bears. Actually, we will be sentencing the women without a fault of theirs, since due to the pandemic and nationwide lockdown, lakhs of women went through unwanted pregnancy, with no access to abortion services, or contraception.
The best way to not waste the crisis, is by ensuring the women in India and other parts of South Asia, come back stronger, and become a vital part of the recovery.
References :
https://www.hindustantimes.com/opinion/enhancing-women-s-employment-is-key-to-economic-recovery-101610976913528.html
https://www.hindustantimes.com/opinion/the-government-must-universalise-maternity-benefits-101611057511564.html
Image Sources :
OneIndia
Pinterest
Empower IAS
Hindustan Times