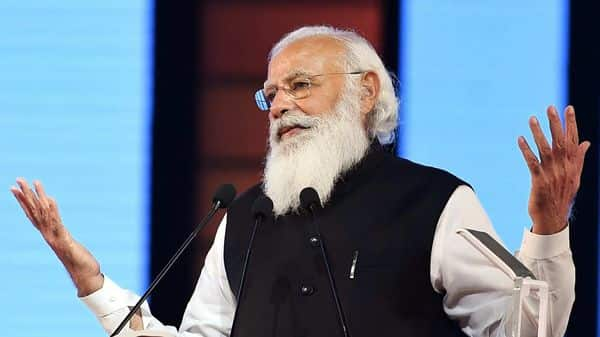 Time and again it has been observed that Prime Minister Narendra Modi and his policies are being put to test. At times by the opposition, at times by citizens of India as a whole. Starting from Twitter hashtags like #modi_job_do #modi_rojgar_do to celebrating PM Modi's birthday as the 'National Unemployment Day', social media has played a significant role in questioning government's policies.
With India witnessing another record single-day rise of 2,73,810 new COVID-19 cases on April 20, netizens were furious and started demanding Prime Minister Narendra Modi to resign. #ResignModi was among the trending Hashtags on Twitter as Netizens were holding PM Modi accountable for disastrous handling of the second wave of COVID-19.
On Wednesday, Facebook Inc. blocked posts tagged #ResignModi before restoring them hours later, stoking a controversy that's erupted over government requests to remove social media content as India grapples with an escalating Covid crisis.
Facebook said it barred the hashtag by mistake and not at the behest of the government, without elaborating. Facebook periodically blocks hashtags for a variety of reasons, some manually but many also based on automated internal guidelines. The error stemmed from content associated with the label and not the hashtag itself, the spokesperson added.
"We temporarily blocked this hashtag by mistake, not because the Indian government asked us to, and have since restored it," Andy Stone tweeted.
The Wall Street Journal first reported it and as BuzzFeed News later pointed out, Facebook on Wednesday hid posts containing the hashtag or text "#ResignModi" entirely in India. The social media giant said it did that because "some content in those posts goes against our Community Standards."
People in India could not view these posts, but, according to BuzzFeed News, those in the US, Canada, or the UK could see them with a simple search. These posts remained hidden for about three hours, but after the first report on this was out, Facebook allowed these posts to be seen in India, backtracking on its previous decision related to community guideline violations.
The Indian government has termed the report of The Wall Street Journal as "misleading on facts and mischievous in intent."
The Ministry of Electronics and Information Technology has shared a statement on the Koo app – India's rival to Twitter saying, "A story by Wall Street Journal attributing removal of a certain hashtag by Facebook to GOI's efforts to curb public dissent is misleading on facts and mischievous in intent. Govt. has not issued any direction to remove this hashtag. Facebook has also clarified that it was removed by mistake."
This is the second incident where voices critical of the ruling government were snubbed, especially in the middle of the crisis that has made India an epicentre of the pandemic. A few days back, Union government in India had flagged as many as 50 tweets critical of the government's COVID-19 fight and had asked Twitter to take them down. The tweets were labelled by Twitter as 'withheld in India owing to a legal demand.' It was reported that a number of posts and content were flagged by the government to Twitter, Facebook, Instagram and other websites.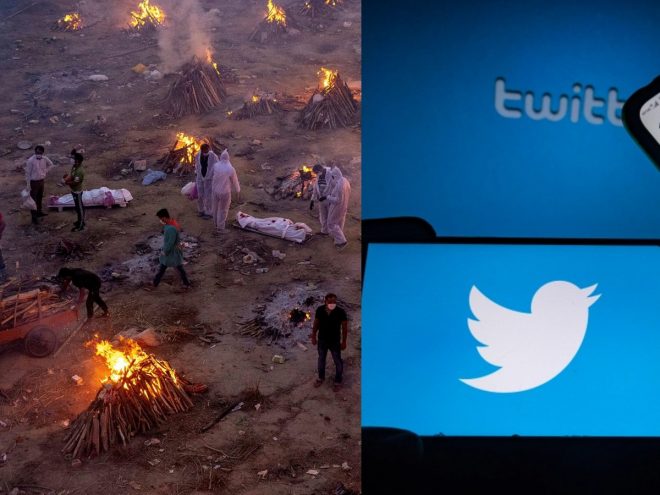 The tweets that were withheld include those by posts by Telangana MP Revanth Reddy, West Bengal Minister Moloy Ghatak, actor Vineet Kumar Singh, and two filmmakers, Vinod Kapri and Avinash Das, Medianama had reported. While Kapri confirmed the development to Medianama, user Peter Friedrich, whose tweet was also withheld, tweeted confirmation about the same.
The government had reportedly asked social media platforms, including Twitter and Facebook, to remove content and posts that were "spreading misinformation and public panic" around the pandemic. Twitter had said it has notified the impacted account holders of its action taken in response to a legal request from the Indian government but did not give details of the affected accounts.
References:
Image Sources:
• The Siasat Daily
• Live Mint
• Latestly