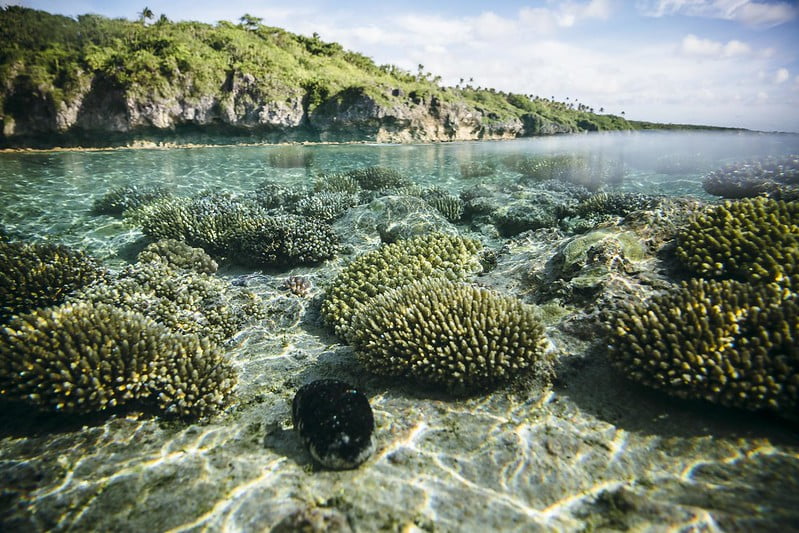 Edlyn Cardoza | 04 March, 2021 | Mumbai
Every celebration is a chance, an opportunity for discussion, for conversation. The United Nations General Assembly, during its 68th session in December of 2013, decided to observe World Wildlife Day on March 3. The reason behind this, was to bring light to issues of the world's wild plants and animals. The decision of the date was to mark when the Convention on International Trade in Endangered Species of Wild Fauna and Flora (CITES) was signed in 1973.
The theme for World Wildlife Day 2021 was Forests and Livelihoods: Sustaining People and Planet. The objective or the goal is to highlight the significance and importance of forests with all their living inhabitants and how they uphold the livelihoods of millions of individuals across the world. It additionally also focuses on local and indigenous communities as a necessary part of the forest ecosystems and their synergistic interactions.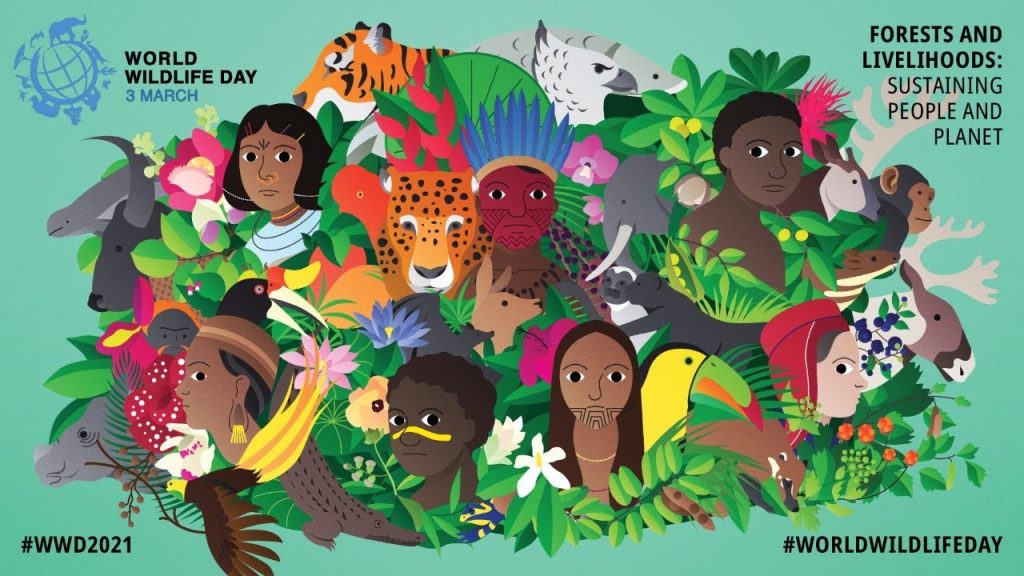 It's absolutely impossible to avoid depending on wildlife, in urban or rural areas. Take just a simple example. If bees and other pollinators are not doing well, our food production mechanism will be seriously affected, as anticipated in the recently published Living Planet Report 2020 (LPR).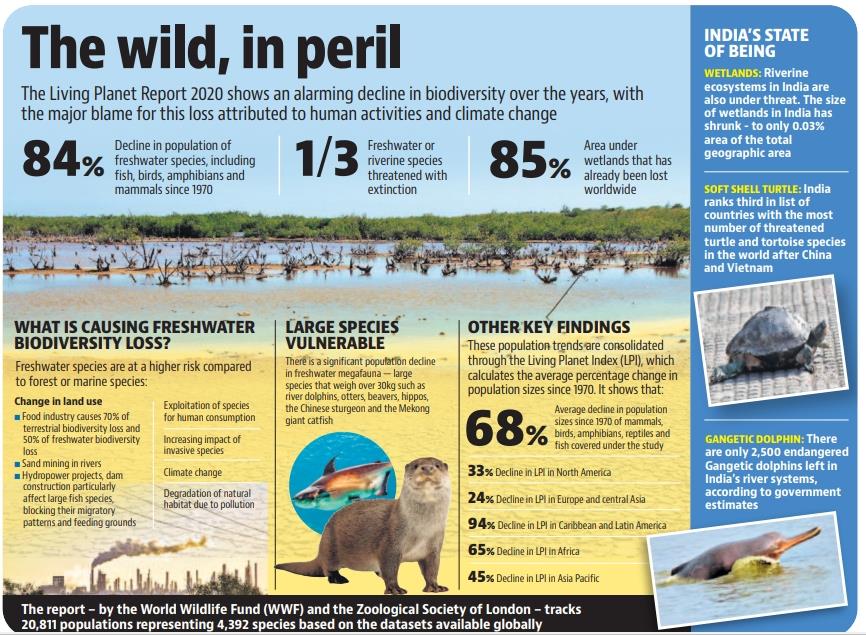 Since the COVID-19 pandemic, individuals globally have gotten familiar with zoonotic diseases – where the disease is naturally transmissible from vertebrate animals to people. There are more than 200 known types of zoonosis. Regardless of whether COVID-19 had a zoonotic origin is still being debated, however what we do know for sure is that zoonotic diseases are rising.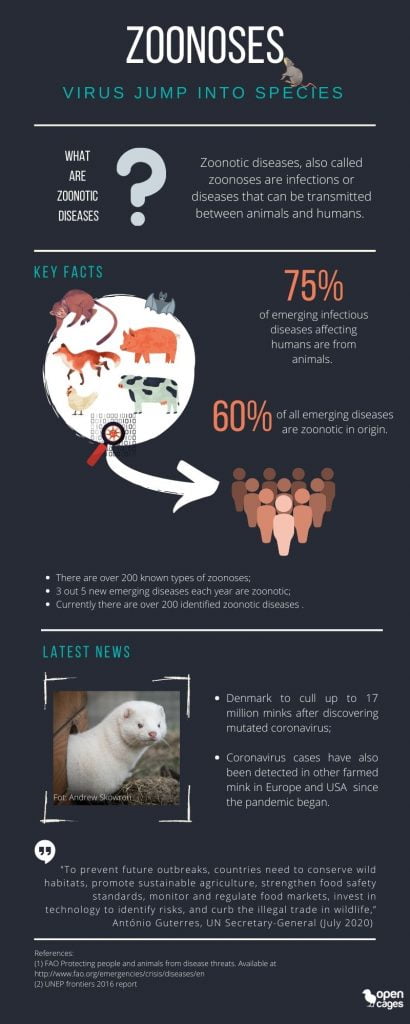 This is credited to two environmental risks. The first is the large-scale transformation of land for agriculture, which expands interactions between wildlife, livestock and human beings. The second is deficient food safety standards in certain parts of the world, including allowing the trade and consumption of high-risk wildlife species, which is increasing human exposure to animal pathogens.
Human-wildlife struggle is additionally on the ascent in India. This is most prominent when large mammals such as tigers, leopards, elephants, and ungulates like nilgai, wild boar, and human populations coexist and share restricted assets. Hindustan Times says that the distinction between human-use regions and those utilized by wildlife is meager and frequently broken, which increases and represents a threat of zoonotic disease transmission. It is assessed that roughly 500 individuals and 100 elephants die every year in India due to negative interactions between people and elephants. Most of these conflicts are avoidable.
Negative communications between people and wildlife increase when local communities feel that wildlife needs or values are given priority over their own needs. On the off chance that government authorities fail to address the bona fide needs of local people or work with them to address such clashes adequately, the negative interaction intensifies, becoming a conflict between humans and wildlife – and between human beings about wildlife.
An antagonistic approach creates among individuals towards wildlife, manifestations of which have been found lately. Many will recall the poignant case of a pregnant elephant suffering an excruciating death after it allegedly ate a crude-bomb masked in a fruit that was intended to illegally kill wild crop-raiding herbivores. Time after time, when wildlife conservation initiatives suffer, what weakens is the economic and social prosperity of local people. Local support for conservation decreases and, in effect, eco-development efforts intended to balance more general "costs" of living near a secured area might be hindered.
In this manner, wildlife conservation should be focused on, and development plans at nation, state and district levels need to take cognisance of wildlife needs. Of late, we have seen that wildlife conservation needs are not adequately addressed while submitting creating projects, where a large wrap of forest lands is proposed to be diverted or a road passing through a huge mammal corridor is proposed without appropriate moderation measures. Us, humans, tend to forget that wildlife and natural resources are mostly irreplaceable and cannot be purchased. The pandemic in 2020 proposes that we need to diminish the danger of zoonotic diseases. For this, land-use change that destroys wildlife habitats needs to stop, and unsustainable extraction of wildlife for human use should be curbed.
References:
https://www.hindustantimes.com/opinion/the-pandemic-has-added-to-the-urgency-of-protecting-wildlife-101614691529433.html
Image Sources:
The Wire Science
Free Press Journal
YouTube
IASToppers
Open Cages