Tom Daley is that one Olympian who has been receiving much love on internet not only for his diving performances at Tokyo Olympics 2021 but also for carrying out his love for knitting. Photos of 27- year- old diver from Britain have gone viral in which he is seen knitting both poolside and in the stands watching other events.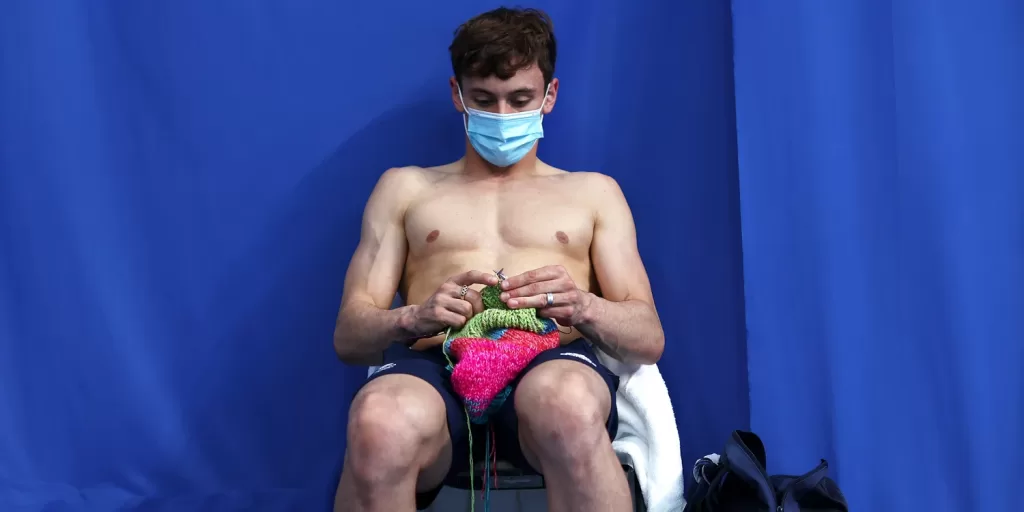 "One thing that has kept me sane throughout this whole process is my love for knitting and crochet and all things stitching, "he said in an Instagram video showing off a knitted pouch he made to hold his gold medal "to prevent it getting scratched". His official account (@madewithlovebytomdaley) shows his knitting and crochet work that has caps, cardigans, snowflake Christmas motif, cat couch covers and a halter- neck mini dress.
This Instagram account of his boasts nearly 1.3 million followers. He also praised the people who follow him on social media for his knitting- related content. He said that needlework during Covid restrictions had been a crucial part of his buildup to Olympic victory.
Having waited for 13 years to secure a victory, Daley said, "I feel incredibly proud to say that I am a gay man and also an Olympic champion. When I was younger I didn't think I'd ever achieve anything because of who I was. To be an Olympic champion now just shows that you can achieve anything."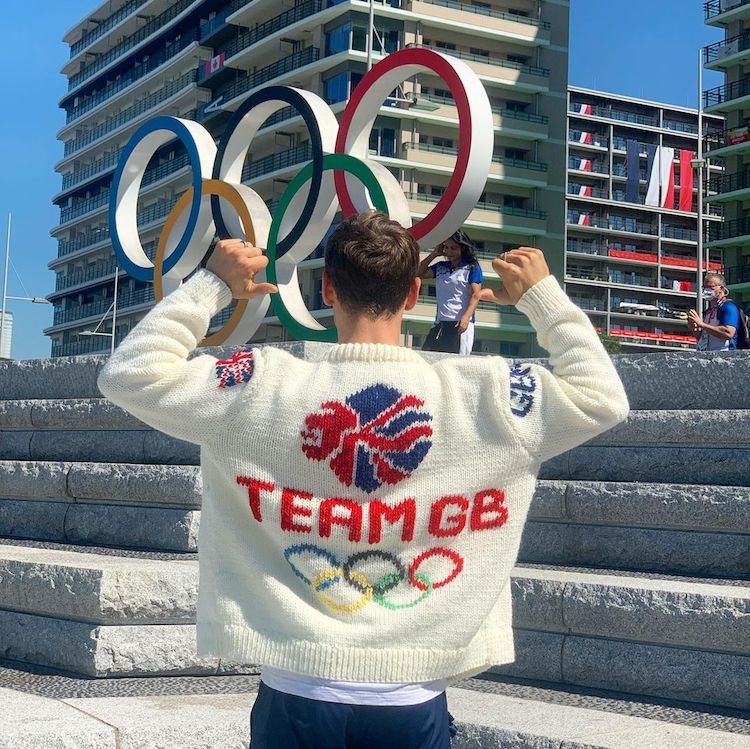 The Guardian called Tom Daley the world's biggest crochet influencer in March. In Tokyo, he won his first gold medal in the men's synchronized 10- meter platform event alongside Matty Lee. Winning total of four medals at Tokyo Olympics he unveiled his Olympics- inspired knitted cardigan. He said, "When I got to Tokyo, I wanted to make something that would remind me of these games. Something that I could say I had made in Tokyo, during the Olympics! I did a Team Great Britain logo on the back, with a flag and GBR on the shoulders and Tokyo embroidered onto the front!"
Picture Credits: