Source: The Quint
Vishnu Tiwari, 43 year old from the village in Uttar Pradesh Lalitpur district was arrested in 2001. He was arrested on the charges of rape and atrocities under the SC/ST Act and after spending 20 years in prison he was marked innocent by the Allahabad High Court in January 2021, he walked out of the Agra Central Jail on Wednesday evening. Vishnu Tiwari was sentenced a life imprisonment at the age of 23, reports say that he was found guilty and hence the life imprisonment. Due to financial constrain he could not hire a good lawyer to fight for his case thus he couldn't defend himself. Nevertheless, after five years he saved enough money for the case and challenged the verdict in the high court but it was of no help. Even though after 20 years he is a free man, he has no one to share this news with as every member in Vishnu's family has died in three years.
A False Rape Case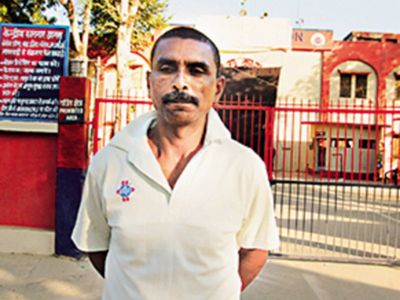 In September 2000 when Tiwari was only 23 years old he was arrested for the first time based on the FIR filed against him by a woman, her husband and father-in-law. He was accused of sexual assaulting, raping and beating her when she was pregnant for five months, and he was booked for rape and atrocities under the SC/ST Act. Though Tiwari secured a bail but he was again arrested in the year 2001, he spend 2 years as an under trial and after this the Lalitpur trial court sentenced him life imprisonment in 2003. In 2005, Tiwari challenged the trial court but his petition was declared faulty and it was said that all the documents were not proper and it remained that way for 16 years.
The Allahabad High Court noted in its judgment acquitting him "Most unfortunate, aspect of this litigation is that the appeal was preferred through jail. The matter remained as a defective matter for a period of 16 years and, therefore, we normally do not mention defective appeal numbers but we have mentioned the same." The court also said "We find one more fact that despite allegation that rape is committed as alleged by the prosecutrix, there are no injuries on the private part of the lady, who is a fully grown up lady and who was pregnant and is said to have been thrashed. Further, there was a motive on the part of complainant that there was land dispute between the parties. In view of the facts and evidence on record, we are convinced that the accused has been wrongly convicted, hence, the judgment and order impugned is reversed and the accused is acquitted." Tiwari's statement on the case was "It was a fight over our lands and animals. I have never spoken to the woman, just knew her as a bahu. They just wanted money through the harijan act. I never imagined that due to their greed, I would have to stay in jail for 20 years."
Poor Justice System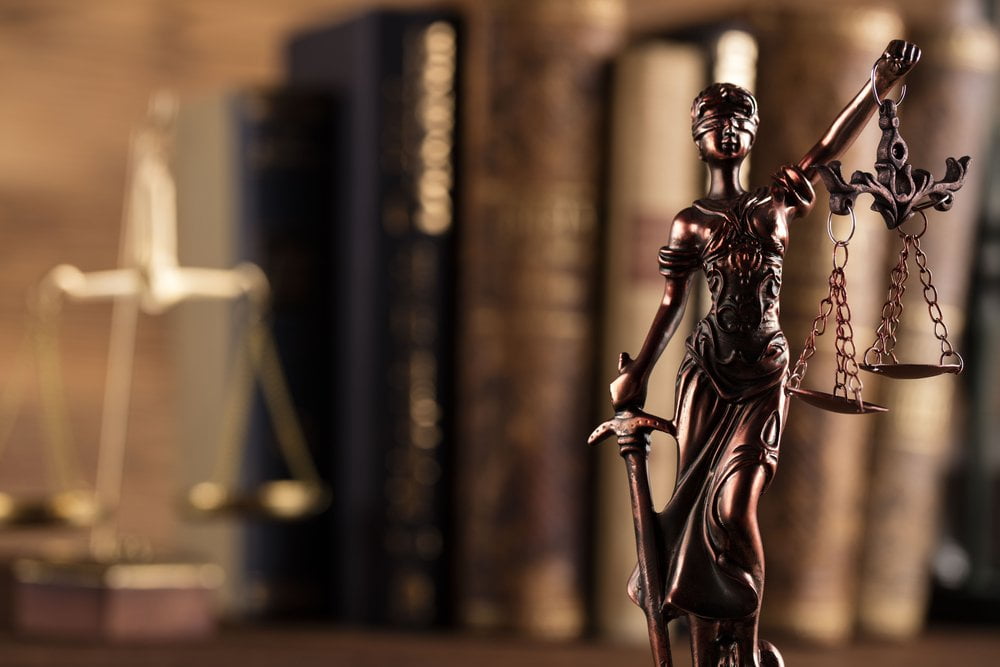 This particular case is an example of the poor justice system in our country; justice should be served to everyone irrespective of the individual in charge. Mr Tiwari's case do not mirror deliberate hatred but results from poor design and the absence of an incorporated digital platform for the criminal justice system. Indian criminal justice system has a severe backlog crisis in terms of pendency rate refereeing to the number of cases for which trial has not been concluded. Judiciary system is the foundation in terms of correcting the incorrect and to a greater extends it acted as an advance guard. But unfortunately it stands mostly unsuccessful in terms of delivering the criminal justice and specially the time it takes to deliver the verdicts. According to the Death Penalty Clinic at the National Law University in Delhi, people who have not been represented or been represented very poorly and people with little or no means to defend themselves, become victims of the system easily without investigating the truth.
Proper investigations are necessary so that no one gets the punishment of the crime they haven't committed. Police and court should be more alert and prompt with the investigation and verdict respectively so that it doesn't take years to justice.
Reference
https://www.thehindu.com/opinion/op-ed/the-case-that-time-forgot/article34144915.ece
https://thelogicalindian.com/humaninterest/up-man-found-innocent-20-years-27173
https://www.ndtv.com/india-news/my-body-is-broken-up-man-acquitted-of-rape-after-20-years-in-prison-2382971
https://theprint.in/india/how-do-i-start-life-at-43-asks-vishnu-tiwari-who-spent-20-years-in-jail-in-false-rape-case/618521/
https://www.livemint.com/Politics/1vsBJNtsqgpzUlV31BbmWL/Why-the-wheels-of-justice-turn-ever-slower-in-India.html
https://www.firstpost.com/india/criminal-justice-system-in-india-skewed-against-the-poor-judiciary-losing-credibility-due-to-repeated-legal-oversights-4402129.html
Picture
https://www.thequint.com/news/law/the-price-of-wrongful-prosecution
https://www.timesnowhindi.com/india/article/story-of-vishnu-tiwari-who-sentenced-to-20-years-in-jail-for-false-case-of-sc-st-act/338112
https://www.rstreet.org/2020/06/01/as-shutdowns-end-how-will-the-criminal-justice-system-go-forward/