A reformer or changemaker is not only about the ideas, thoughts, or inventions that can change the world but, it is about the practical implementation and the courage to keep going. And not everyone can be a change-maker because, to be one it is important to look beyond excuses and challenges.
With this, we have compiled a list of some modern reformers, whose efforts and innovations are capable of bringing a positive change in the society and promising a better tomorrow.
Prema Gopalan
Titled as the "outstanding social entrepreneur of the year" and the founder of a Non-Profit Organisation Swayam Shikshan Prayog (SSP). Prema initiated the work of educating and empowering rural women, in the state of Maharashtra, Tamil Nadu, etc. through her NGO.
Women's who worked as home makers and were totally dependent on their family are taught about the livelihood options ranging from – starting a small business to organic farming. Prema has helped over 5 lakh women till now changing the life of many women, and now they are earning on their own as entrepreneurs, job creators, and excellent leaders.
Ajeet Singh
Ajeet is the founder of Guria Foundation, and his story of becoming a change maker started when he was 18, with a small incident that took place in his town.
The motive of Ajeet and his foundation Guria is to protect girls from sexual exploitation. They have rescued 1.2 billion girls till now from all over the country. They are continuously working to educate minors and save them from the trap of violence and exploitation.
Sanjit 'Bunker' Roy
An activist and educator, who started the Barefoot college have helped train thousands of underprivileged men and women from poor communities, by imparting everyday life skills and giving them an opportunity to work and earn.
Barefoot College is a fully solar-powered college in India. Furthermore, The Barefoot professionals have helped to uplift their villages and community as health care workers, doctors, engineers, teachers, etc. They have served in India as well as in foreign countries. This concept of educating and empowering people has benefited over 1000 villages.
Chewang Norphel This man is no less than a hero, popularly known as the 'ice man'. He works in the Himalayas, in 1987 he created an artificial glacier and build dams to save water that gathered from melting ice.
Today, his invention and innovation have resolved the problem of the water crisis and changed the lives of people living in the Himalayas. Chewang got recognition much later but, his idea of sustainability and environment protection can bring a significant change.
Binish Desai 
The "Recycle man of India" the man behind P- block 2.0 (a brick made out of paper mill waste).
In the ongoing Covid 19 situation, he came up with a new innovative idea of recycling the biomedical waste, which includes used PPE kits, face masks which were posing a threat to the environment. He successfully made a new variant of P-block 2.0, using biomedical waste which is much lighter and stronger than the previous one. Nearly 45000 bricks are produced till now.
Bezwada Wilson
Ramon Magsaysay awardee and social activist Bezwada Wilson is the pioneer of Safai Karam Chari Andolan (SKA), who is fighting against manual scavenging for last35 years.
Bezwada is not only fighting against the evil practices of manual toilet cleaning and scavenging but, they are also helping the people who are involved in this work to have new sources of income generation.
Jadav Payeng (Molai)
Popularly known as the "forest man of India". Molai planted over 40 million trees to create a man-made forest reserve on a barren land situated near Brahmaputra, covering 550 hectare of land this took him 30 years. He was awarded with Padma Shree for his efforts in the year 2015. Later, he was involved in many such restoration projects and received help from NGO'S.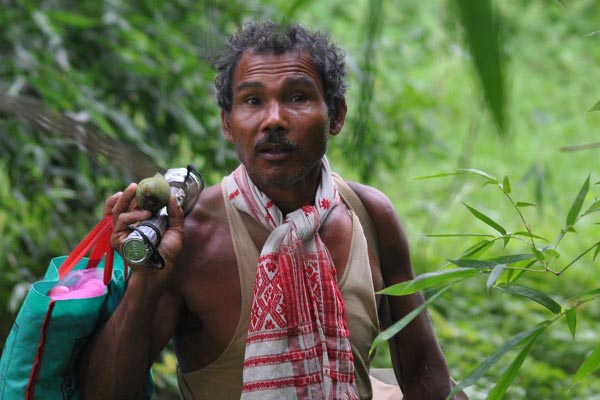 Similarly, there are many people in the country, who are contributing towards a brighter future of India. They might be unrecognized now but, these small change, sustainable innovation and thoughtful ideas are necessary to shape tomorrow.