The money laundering case of conman Sukesh Chandrashekhar is once again in the headlines after the names of four renowned actresses from the entertainment industry have been mentioned in the Enforcement Directorate's charge sheet.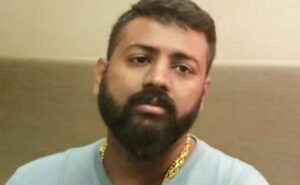 Since the start of the investigation, renowned actress, Jacqueline Fernandez has been a constant name in the high-profile money laundering case. For the unversed, last year, in October 2021, Jacqueline Fernandez was summoned by the Enforcement Directorate (ED). The actress was grilled for seven straight hours to investigate her involvement in the rupees. 200 crores money laundering case involving Sukesh Chandrashekhar and his wife, Leena Maria Paul. The stunning actress had allegedly received rupees. 5.71 crores from the conman.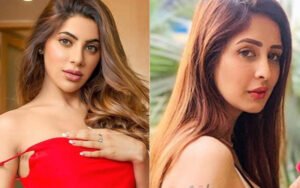 Television actors Nikki Tamboli and Chahatt Khanna's names have come up amid ongoing investigation in the money laundering case against conman Sukesh Chandrashekhar. According to the Enforcement Directorate (ED) charge sheet, Nikki was given an amount ₹3.5 lakh and a Gucci bag. Reportedly, Nikki Tamboli, Chahatt Khanna, Sophia Singh, and Arusha Patil met the conman, while he was in jail via his associate Pinky Irani.
In the charge sheet, ED mentioned that Nikki had received a sum of rupees 1.5 lakhs in installments, along with a Gucci bag worth rupees 2 lakh from Sukesh. Further in the report, it was also mentioned that ED  accused Chahat Khanna of receiving a hefty amount of money and a gift from Sukesh Chandrasekhar. As per the chargesheet, the actress reportedly received a sum of rupees 2 lakh and a Versace watch from conman, Sukesh Chandrasekhar.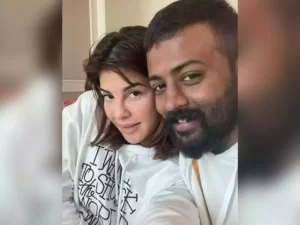 However, not many details about the transaction between Sukesh and the other two actresses, Arusha Patil and Sophia Singh have been revealed.  On Thursday, actor Nora Fatehi appeared before the Economic Offence Wing (EOW) of Delhi Police for the same case. Currently, conman Sukesh Chandrashekhar has been lodged in Tihar Jail. Sukesh is facing over 10 criminal charges against him.
The inclusion of these four actresses, apart from Jacqueline Fernandez, clearly shows how deep and large Sukesh Chandrasekhar's network is in the entertainment industry.