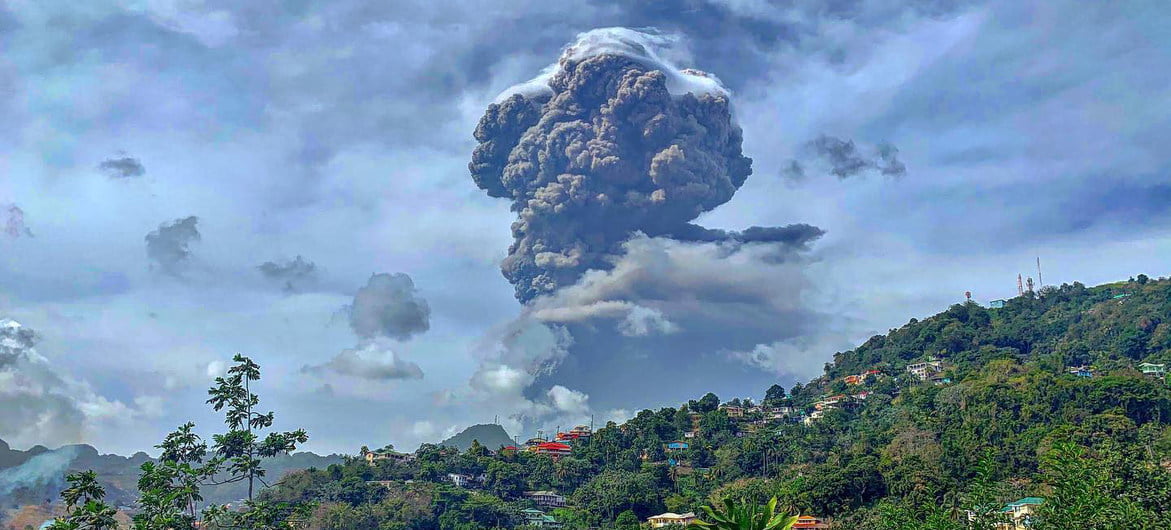 Source: UN News
La Soufrière volcanic eruption has set ablaze a massive amount of ash and hot gas and it is considered as the biggest volcanic explosion since volcanic activities began on the eastern Caribbean island of St Vincent last week. Expert called it a "huge explosion" that generated pyroclastic flow, which flows down the volcano's south and southwest flanks. There are no reports of injuries or death but the government are worried about another volcanic eruption that took place on Monday which is considered bigger than the first eruption that occurred on Friday morning. Approximately 16000 people from the communities close to the volcano had been evacuated on Thursday as ordered by the government but there are few people who refuse to evacuate and the officials are concern about their lives.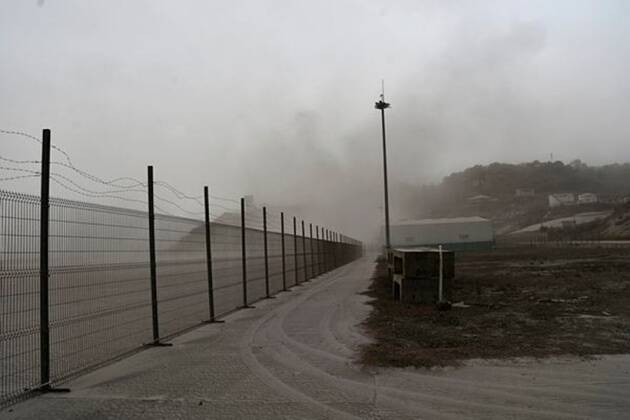 Richard Robertson with the seismic research centre told the local radio station that he volcano's dome has been destroyed and that a new carter has been created, and that the pyroclastic flow would have razed everything in their way. "Anything that was there, man, animal, anything, they are gone. And it's a terrible thing to say it" he said. Erouscilla Joseph, director of the University of the West Indies' Seismic Research Centre said "The explosion is equivalent to the one that occurred in 1902 and killed some 1,600. The volcano last erupted in 1979. Ash from the ongoing explosions has fallen on Barbados and other nearby islands".
No Water No Power
The entire population of the island is without electricity or drinking water because of the explosion and the ash from the volcano. Stephane Dujarric said that according to reports of the UN Office for the Coordination of Humanitarian Affairs (OCHA) approximately 20,000 people were in need for shelter. "The eruption has affected most livelihoods in the northern part of the island, including banana farming, with ash and lava flows hampering the movement of people and goods," Dujarric said. Signs of volcanic activity began in December and it started erupting again on 9th April, OCHA said that period between vibrations were between 1.5 to three hours. Explosions and ashfall of similar or bigger magnitude may continue for a few days. Reports claim that flows from the volcano have destroyed farms and construction. "Scientists have advised this may go on for days. It may go on for weeks. It may go on well beyond that and there may be very large explosions from time to time throwing even more ash into the atmosphere," Harry said.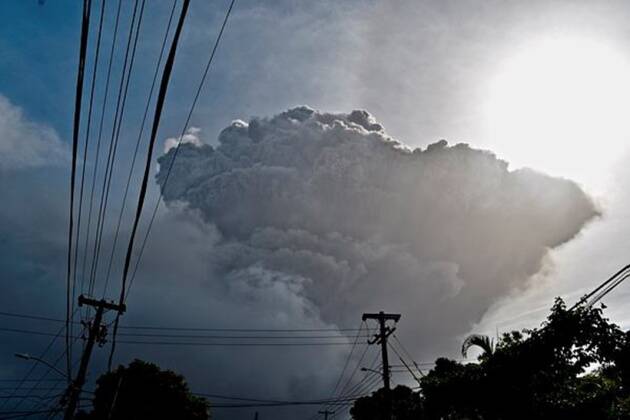 Prime Minister Ralph Gonsalves said that water supplies in most islands have been cut off and its airspace is closed because of the volcanic smoke and moving through the atmosphere. Thousands of residents has been sleeping in emergency shelters since Friday, lot of volcanic ash had fallen over the sea. "We don't know how much more is going to come out… so far, we have done well in that nobody got injured, nobody is dead," he said.
The volcano has been inactive since 1979, however in late 2020 it started to discharge steam, smoke and making rumbling noises. The first sign of eruption came on Thursday evening when the lava became visible on La Soufrière. The eastern Caribbean has 19 active volcanoes, 17 of those are located on 11 island and the other two are located underwater near Grenada. The most active volcano of all is Soufriere Hills in Montserrat, which has erupted continuously since 1995, destroying the capital of Plymouth and killing 19 people in 1997.
Reference
https://www.indiatvnews.com/news/world/huge-explosion-rocks-st-vincent-volcano-erupting-697312
https://www.aljazeera.com/news/2021/4/12/st-vincent-volcano-erupts-again-spewing-gas-ash
https://www.bbc.com/news/world-latin-america-56707956
Picture
https://indianexpress.com/photos/world-news/st-vincent-volcano-heavy-smoke-power-cuts-thousands-fleeing-in-carribean-island-7270567/7/