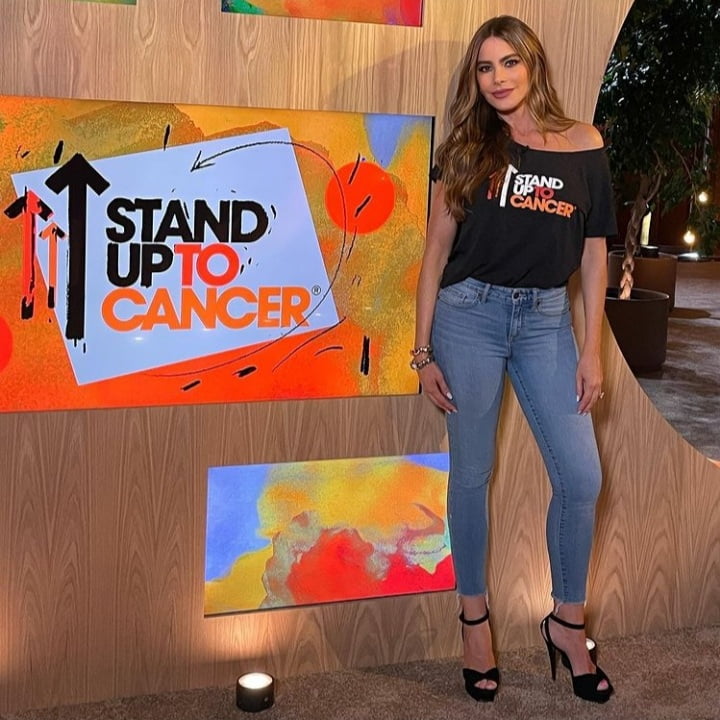 The "modern family" actress Sofia Vergara opened up about her time as a cancer patient during the biennial telecast of Stand Up to Cancer, a charitable program of the Entertainment Industry Foundation.

She revealed that it was in her 20s that she found out she had thyroid cancer during her regular hospital visits.
"At 28 years old during a routine doctor's visit, the doctor felt a lump in my neck. They did a lot of tests and finally told me that I had thyroid cancer," said the 48-year-old actress. "When you're young and you hear that word 'cancer,' your mind goes to so many places. But I tried not to panic, and I decided to get educated. I read every book and found out everything I could about it."
She pressed on the statement that no one's alone in the process and that there will always be friends and family around you for you to lean on for support. She emphasized that it is important to have a good support system.
"I was fortunate to have caught it early and to have the support of my doctors and, most importantly, my family. I learned a lot during that time. Not just about thyroid cancer, but I also learned that in times of crisis, we're better together."

In 2011, Vergara said vaguely that she had kept her cancer a secret until after the surgery when she was sure that it was fully gone, as she did not want the public to know what she was going through.
"Human rights activists took to the streets all over the world to support social justice and equality. And people everywhere stepped up to support small businesses and entrepreneurs in their communities. We're better together. And if we're going to end cancer, it's going to require a team effort," she said, closing her remarks in the event, pushing everyone to stand together to fight cancer, and reminding that it's only with a unified effort that we will be able to end cancer.
Stand Up to Cancer (SU2C) was found in 2007 and officially launched in May 2008 by a group of women who were affected by and fought cancer, and who believed that conjoining the media and entertainment industry towards this cause would make the movement the fight against cancer more profound.
It has since then raised above $746 million and has donated to various organizations and researches on cancer.
Reference:
Image: