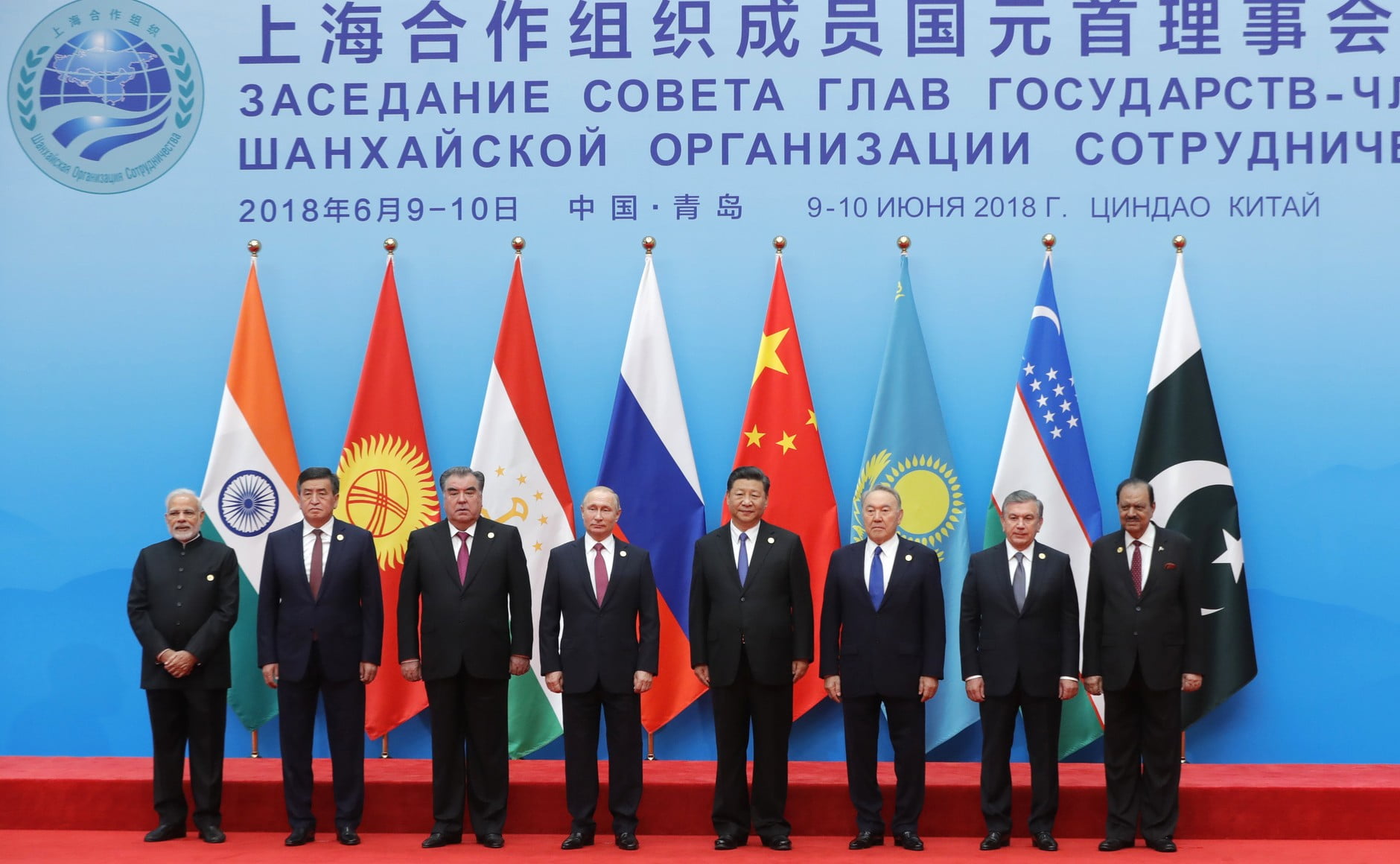 In the recent Shanghai Cooperation Organisation Summit 2020, Prime Minister Narendra Modi lead the Indian delegation for the Heads of States meet on November 10, 2020, while Vice-President Venkaiah Naidu chaired the Heads of Government meet on November 30, 2020. This is the first time India hosted the summit after gaining its full membership in 2017.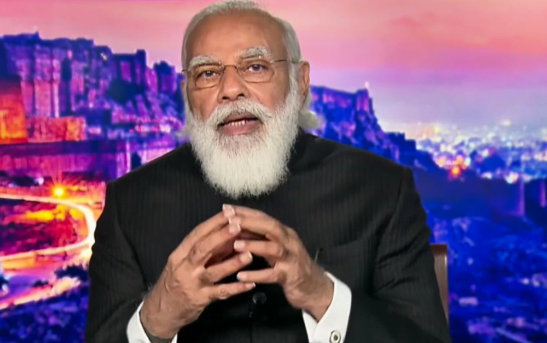 What is Shanghai Cooperation Organisation (SCO)?
The SCO is the largest regional organisation in the world in terms of geographical coverage and population, covering three-fifths of the Eurasian continent and nearly half of the human population. It is also known as the "Asian NATO" and rightly so it has been much successful in counter-balancing the influence of United States of America (USA) in Central and South-East Asia. The member states of this organisation include China, Kazakhstan, Kyrgyzstan, Tajikistan, Uzbekistan, Russia, Pakistan and India. Apart from the 8 member states the SCO has Afghanistan, Belarus, Iran and Mongolia as observer states; Armenia, Azerbaijan, Cambodia, Nepal, Sri Lanka and Turkey as dialogue partners and; ASEAN, UN, CIS and Turkmenistan as guest attendees.
India's regional interest
India went into the SCO Summit 2020 with a lot of territorial tension with China and Pakistan. The Heads of State meet saw PM Narendra Modi slamming the PM of Pakistan, Imran Khan for his effort to discuss bilateral issues saying that it is unfortunate that there are unnecessary attempts to bring bilateral issues in the SCO agenda, which is in violation of SCO Charter and Shanghai spirit. PM Modi, further stressing on the historical and cultural ties with the SCO countries said, "India believes that to enhance connectivity it is important that we move forward while respecting one another's sovereignty and territorial integrity."
Vice-President Venkaiah Naidu in the Heads of Government meet spoke about cross-border terrorism saying, "It is a scourge we need to collectivel combat. We remain concerned about threats emerging from ungoverned spaces and are particularly concerned about States that leverage terrorisn as an instrument of state policy."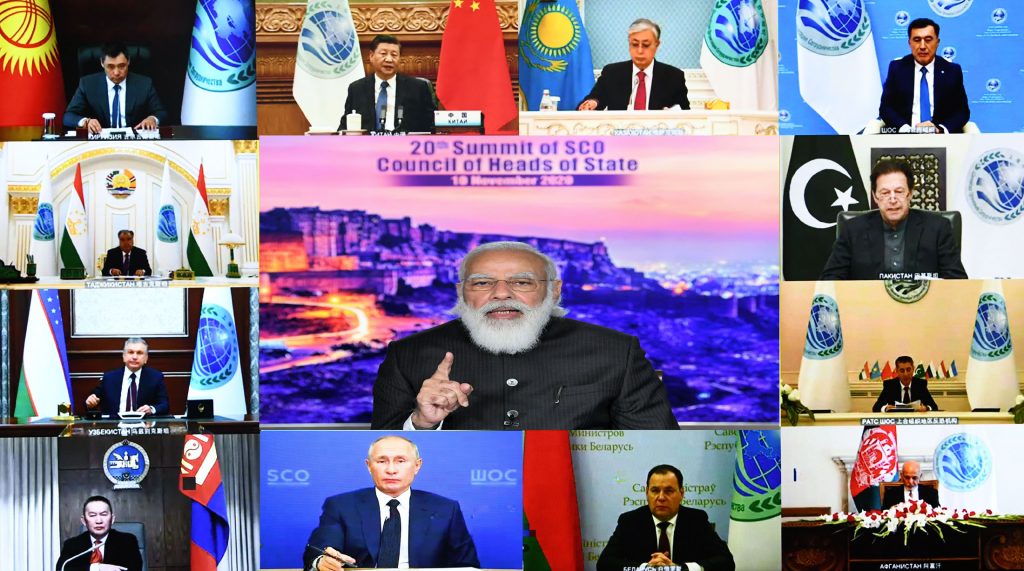 SCO is one of the few important regional alliances India is part of, especially with declining engagement with SAARC, BBIN and the RCEP. The organisation provides a convenient platform for strategic outreach for establishing multilateral ties between Asian countries. It has provided a platform for India to reach a common ground with China and Pakistan, countries with whom India has the most tense relation. Such negotiations include India's Defense Minister, Rajnath Singh and Minister of External Affairs, S Jaishankar meeting their Chinese counterparts on the SCO sidelines this year amidst the LAC stand-off.
Outcome of SCO Summit 2020
In spite of all the tension and both the Prime Ministers of India and Pakistan not being present at the Heads of Government meet on November 30, 2020, the meeting saw the passing of a joint communiqué. The 66 point joint communiqué at the end of the virtual conference consists of a "Plan Priority Practical Measures 2021-2022 to overcome the socio-economic, financial and food consequences of Covid-19 in the region."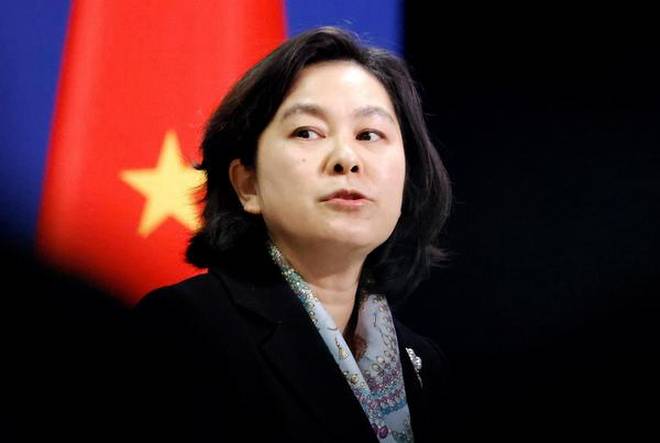 Later in a conference Chinese Foreign Minister spokesperson, Hua Chunying appreciated India hosting this meeting and said, "China stands ready to work with India and other members to coordinate and communicate and work together to elevate the SCO and open up another decade of development and cooperation of SCO."
By: Mahasweta Sarkar
Reference
Picture Credits