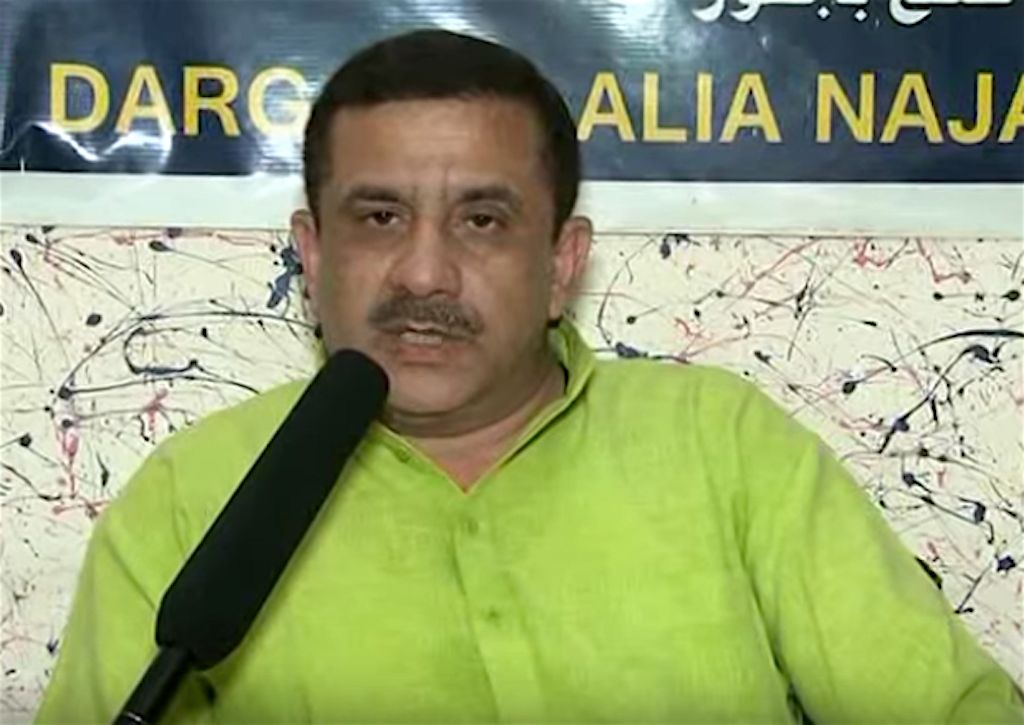 Former Uttar Pradesh Shia Central Waqf Board chairman Wasim Rizvi is in the eye of the storm for filing a PIL in the Supreme Court seeking the removal from the Quran of 26 verses, which he alleges "teach violence." Rizvi has been in news for his statements on issues such as triple talaq and the Ayodhya debate, as well as cases of corruption and advancing animosity against him. 
Rizvi, in his PIL, affirmed that the 26 versus "promote violence", and were not the portion of the Quran but were included afterward correction and should be evacuated from the Holy book. He said "These verses were added to the Quran, by the first three Caliphs, to aid the expansion of Islam by war…after Mohammad, the first Caliphs Hazrat Abu Bakr, the second Caliphs Hazrat Umar, and the third namely Hazrat Usman released the Quran as a book, based on the oral preachings of Mohammad." according to Rizvi, terrorists use these versus as fuel Jihad.
With respect to the Quran the heavenly book of Allah holding the gospel truth, Shia and Sunni scholars have said that not a single word has been changed or altered with the Holy Quran within the past 1400 years, a long time which not indeed single punctuation can be changed within the book which Allah has ensured protection.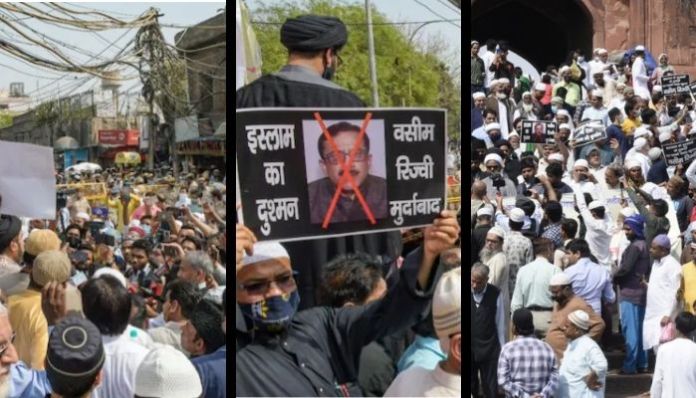 On Friday, protestors and clerics from both Shia and Sunn community joined the protest at Jama Masjid. The protesters shouted slogans calling Rizvi "enemy of Islam" and demanded his arrest. In any case, since no authorization was looked for from the Delhi police for such a protest march, they remained confined to Jama masjid. Agreeing to Shia cleric Maulana Kalbe Jawas, Wasim Rizvi's request was appointed at getting 'famous'. "We do not want any part of the religious book to be altered or disrespected like this. We want the strictest action against Rizvi" he opined.
One of the protestors at Jama Masjid said Wasim Rizvi is attempting to create disputes between the Sunni and Shia communities. "Such kind of person shall be boycotted from each corner of the society as such people disturb the peace of the community by making derogatory remarks against the holy book," said another protester.
This had led to series of threats, with a Muslim cleric advertising a bounty of Rs20,000 for anybody who brings Rizvi's head. Amir-ul-Hassan Jafari, a Shia attorney, and activist had too declared Rs11 Lakh bounty for whoever decapitated Rizvi. In his statement, the previous president of the Moharabad Bar association said that Rizvi was an evil presence. "He is not a Hindu or Muslim; he is a demon. I want to announce that whoever beheads him, I will give him Rs 11 lakh."
Source:
Feature image: theprint
Reference:
The Indian express
Outlook
Times of India