The newly appointed Prime Minister of the United Kingdom, Rishi Sunak is a 'first' in many ways, and being the first man of color to hold this position is one on that list. The 42-year-old has been in the news for taking over the reins of the country from Liz Truss, to whom he lost the election less than a couple of months ago. Truss stepped down from the position on October 25, and the baton was officially passed on to the conservative leader Rishi Sunak the same day.
The Indian Connection
More than the political turmoil in the UK, it's the connection that Rishi Sunak has with India that has excited our countrymen. Across the news channels and the coffee table conversations, people have started referring to the next PM of the United Kingdom as India's Son-in-law. 
Rishi Sunak's wife, Akshata Murthy is the daughter of celebrated Indian industrialists Narayan Murthy and Sudha Murthy, one of the richest couples in India. The couple, who has been married for over a decade now, met at Stanford first. While Sunak had earned a Fulbright scholarship to be a part of the prestigious university, Akshata was there as an artistic and fashion-loving student'. The renowned designer has a wealth worth $700 million, which is more than the personal wealth of the late Queen Elizabeth II.
Who is Akshata Murthy?
Although born to the founders of Infosys, Akhsata Murthy had a relatively humble childhood. Reportedly it was her mother, Sudha Murthy's decision, their daughter did not have a television while growing up. Sudha Murthy even ensured that her children travel to school in an auto, and not a car. 
After completing her schooling in Bangalore, Akshata Murthy travelled to California to pursue higher education. She studied French and Economics at Claremont McKenna College. Following her college stint in California, Akshata earned a diploma in clothes manufacturing from a renowned fashion institute in Los Angeles. For her Master's in Business Administration, Akshata made her way to Stanford University, where she met her future husband, Rishi Sunak. 
The Love Story
The couple fell in love there and tied the knot in 2009. While campaigning against Liz Truss in September, Rishi Sunak talked about their love story. "You know what you mean to me, and I am incredibly grateful that 18 years ago you chose to give up your high heels and take a chance on the short kid with a backpack." said the Indian-origin  Prime Minister of the UK.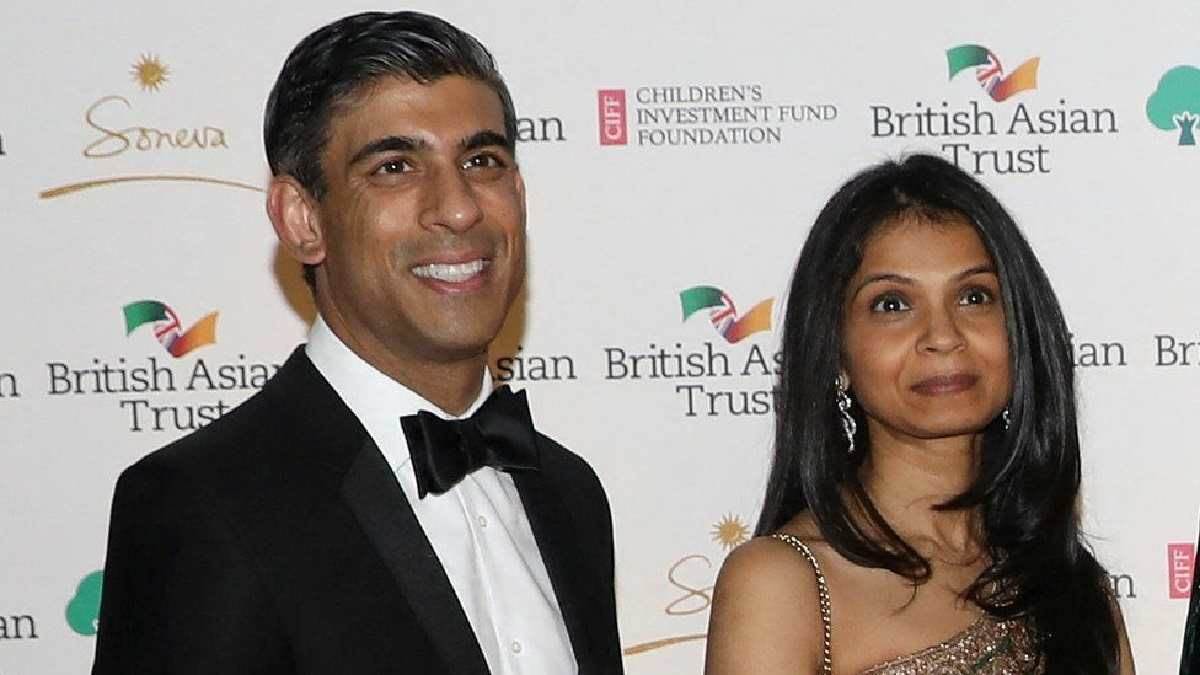 Once in a letter Narayan Murthy praised his daughter's choice and said – "all that you had described him to be — brilliant, handsome, and, most importantly, honest."
The couple got married in Bangalore. The guest list included the likes of Girish Karnad, Kiran Mazumdar-Shaw, Anil Kumble, Prakash Padukone, Azim Premji, and Syed Kirmani, amongst others.