Source: India TV
Nirav Deepak Modi born on 27th February 1971 is an Indian businessman, a diamond jeweler and designer and was ranked 57th in the Forbs list of billionaires in 2017. He is the founder of the Nirav Modi chain of diamond jeweler retail stores. Modi is the Chairman of Firestar International, the parent of the Nirav Modi chain; he has 16 stores in diverse locations such as such as Delhi, Mumbai, New York, Hong Kong, London and Macau. He is charged by the Interpol and the Government of India for criminal conspiracy, cheating and dishonesty including delivery of property, corruption, fraud, embezzlement, money laundering, criminal breach of trust and breach of contract in August 2018. He is being investigated as a part of $2 billion fraud case of Punjab National Bank (PNB) and legal actions has been taken against him in the State of California for US$4.2 million for tricking Los Angeles industrialist Paul Alfonso, over custom diamond engagement rings that turned out to be lab diamonds. In March 2018, Modi applied for bankruptcy protection in Manhattan and New York. In June 2018, Modi was reported to be in the UK where he reportedly applied for political asylum in Britain. In June 2019, Swiss authorities froze a total of 6 million US dollars present in Nirav Modi's Swiss Bank accounts along with the assets.
Punjab national Bank Scam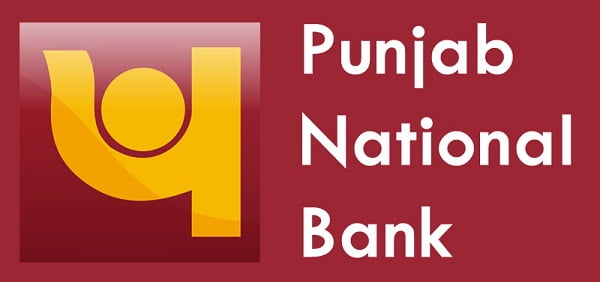 The Punjab National Bank scam relate to false letter of undertaking worth of Rs 10,000 crore issued by the bank. The main accused in this case were Nirav Modi, his maternal uncle Mehul Choksi and other relatives along with some employees of PNB. Nirav Modi along with his relatives escaped India in 2018 days before the news of the scam became public. PNB scam is said to be the biggest scam in India's banking history.
How the scam happened?
At PNB's Brandy House branch in Fort, Mumbai the bankers used forged Letter of Undertaking (LoUs). The LoUs were opened in support of branches of Indian banks for the importation of pearls for a period of one year, because of which Reserve Bank of India had guidelines laid out a total time period of 90 days from the date of shipment. These guidelines were ignored by overseas branches of Indian banks and they fail to share any documents or information's with PNB, which the firm made available to them at the time of availing credit. Nirav Modi confirmed his first fraudulent from PNB on 10th March 2011 and managed to get 1,212 more such guarantees over the next 74 months. Enforcement Directorate (ED) recovered banks token devices of the foreign fake companies used by the escapee diamond trader to transfer the fraudulent funds.
The agency found that Nehal Modi, brother of Nirav Modi had ruined the devices and had secured a server located at United Arab Emirates (UAE) quickly after the scam news became public. These firms had been getting the false PNB LoUs and were based out in British Virgin Island and other tax refuge. The agency till now had seized movable and immovable properties of Rs 2362 crore in the PNB fraud case. PNB employees misused the Society for Worldwide Interbank Financial Telecommunication (SWIFT) network to convey messages to Allahabad Bank and Axis Bank on finance requirement. While all this was done using SWIFT passwords, the transactions were never recorded in the bank's core system, keeping the management in the unaware for years.
How Did the Scam Unfold?
On 29 January 2018, PNB lodged a FIR with CBI stating that fake LoUs worth of Rs 2.8 billion (Rs 280.7 crore) were first issued on 16 January. In the complaint, PNB had named three diamond firms, Diamonds R Us, Solar Exports and Stellar Diamonds. As of 18 May 2018, the scam has ballooned to over Rs 14,000 crore. As of now the United Kingdom government has cleared Nirav Modi's extradition to India. On February 25th the UK court said there is evidence against the diamond merchant, the court also said that Modi would get justice if he was extradited. Westminster Magistrates' Court judge Samuel Goozee said "I do not accept that Nirav Modi was involved in legitimate business. I find no genuine transactions and believe there is a process of dishonesty". The judge also stated that there were likes between Modi and PNB employees regarding the conspiracy. The judge also dismissed Modi's argument that he would not get justice in India due to media analysis and political pressure. The judge said "No reason to believe that Indian judiciary is partial".
Apart from the charges relating to the scam against Punjab National Bank, Modi also faces charges for money laundering, destruction of evidence, witness intimidation. The CBI claims that Modi and some PNB employees plotted to issue line of credit called "Letter of Understanding" to various companies controlled by Modi without any necessary credit check or commission charge which Modi denies.
Reference
https://en.wikipedia.org/wiki/Nirav_Modi
https://www.business-standard.com/about/what-is-pnb-scam
https://www.businesstoday.in/current/economy-politics/uk-govt-clears-nirav-modis-extradition-to-india/story/436827.html
https://timesofindia.indiatimes.com/business/india-business/judge-extends-nirav-modis-stay-in-prison-as-extradition-trial-nears-conclusion/articleshow/79530085.cms
Picture
https://www.indiatvnews.com/news/india/nirav-modi-extradition-india-approved-uk-government-diamond-merchant-pnb-scam-latest-news-698246
https://manavrachna.edu.in/blog/punjab-national-bank-listicles/