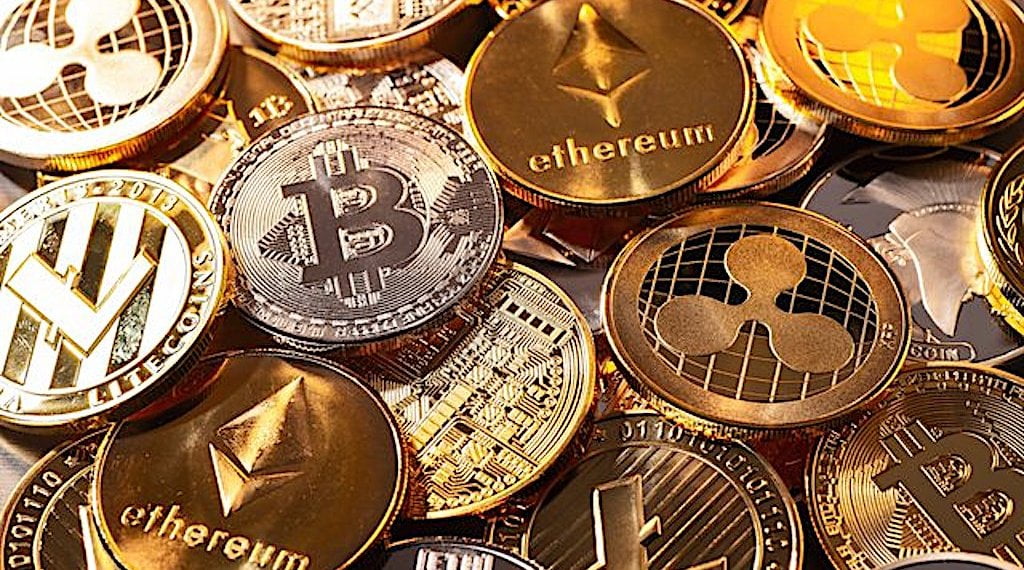 Source: Premium Times Nigeria
What is Cryptocurrency?
A Cryptocurrency is a digital or virtual currency that is secured by cryptography, which makes it nearly impossible to counterfeit. Many cryptocurrencies are based on the blockchain technology, a distributed record enforced by a disparate network of computers. The first blockchain based cryptocurrency was Bitcoin which is still popular and the most valuable and it was launched in the year 2009 by Satoshi Nakamoto. There are over 18.6 million bitcoins in exchange with a total market limit of around $927 billion. Some of the cryptocurrencies spawn by Bitcoin's success, known as "altcoins," which include Litecoin, Peercoin, Namecoin, Cardano, EOS, and Ethereum. The total value of all the cryptocurrencies is approximately $1.5 trillion; Bitcoin's value is more than 60% of the total value.
Advantages and Disadvantages of Cryptocurrency
Advantages
Cryptocurrency promises to make transaction very easy.
Transfer of funds does not require the involvement of the third party like bank or Credit Card Company.
These transfers are protected by the public keys and private keys along with different incentive system like Proof of Work or Proof of Stake.
In modern cryptocurrency the user's wallet or account has a public key, while the private key is known only to the holder and is used to sign transactions.
Fund transfer is completed with minimal processing fee.
It allows users to avoid steep fees charged by banks and financial institution.
Disadvantages
The cryptocurrency transaction is suitable for a host of illegal activities like money laundering, tax evasion, etc.
The biggest concerns with cryptocurrencies are the trouble with scaling that is posed. While the number of digital coins is escalating rapidly, it is still dominated by the number of transactions each day.
Cryptocurrency can be an issue to cyber security and can fall in to the hands of hackers.
There is always a risk in investing in this technology as it is not adopted by the federal government.
RBI's Concern on Cryptocurrency
Reserve Bank of India (RBI) has shown major concern on cryptocurrency to the Union Government which is expected to make some announcement on this matter. The Governor also said that the digital currency and cryptocurrency two different things. It is said that the governor is to come up with a Bill on cryptocurrency wherein it is likely to ban all such cryptocurrencies, "Both RBI and government are committed to financial stability. We have flagged certain concerns around cryptocurrencies which are being traded in the market. We have flagged certain major concerns to the government, and it is still under examination in the government and government will come out with a decision or sooner than later," he concluded. There are two objectives of the RBI's forex involvement
To avoid extreme instability of the exchange rate of Indian rupee against the dollar.
Emerging market economics need to build up their own buffers.
"We are ready always to keep it (forex rate) stable because certainty and stability is good is good for investors. It is good for importers, it is good for exporters, and in fact it is good for all stakeholders in the economics," Das concluded.
Reference
https://www.investopedia.com/terms/c/cryptocurrency.asp
https://www.telegraphindia.com/business/rbi-flags-major-concerns-on-cryptocurrencies-to-the-govt/cid/1810677
https://www.prescouter.com/2019/11/disadvantages-of-cryptocurrencies/
https://timesofrepublic.com/2021/03/rbi-flags-major-concerns-over-cryptocurrency/
Picture
https://www.premiumtimesng.com/business/business-news/443587-cbns-concern-with-cryptocurrency-in-order-imf.html
https://indianexpress.com/article/business/banking-and-finance/reserve-bank-of-india-rbi-panel-proposes-to-raise-promoters-cap-to-26-per-cent-in-private-banks-7058864/