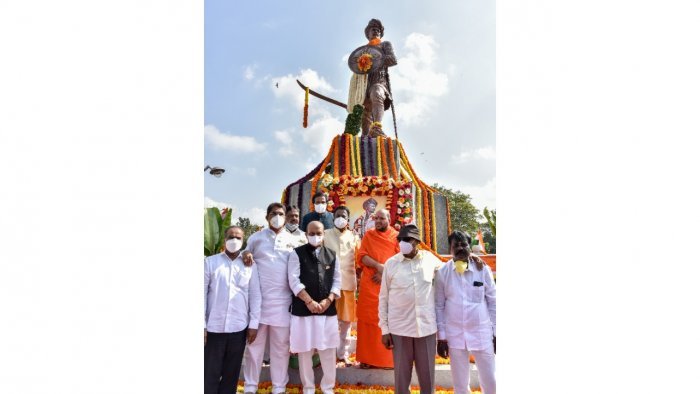 Bengaluru/ Belagavi: Chief Minister Basavaraj Bommai revealed that the State government is all set to establish a military school in the name of the great freedom fighter Sangolli Rayanna on Wednesday. A total of 180 crores has been estimated to finish the project.
 After paying the tribute to Sangolli Rayanna in Bengaluru, Bommai asserted The government is committed to preserving and keeping his ideologies and patriotic nature alive in the society.  The state government has granted 55 crores for this project and construction work of the project will be ready by end of this year. There is also a discussion with the Defence Ministry to monitor and convert this school into a full-fledged Military school eventually. Hostel, Practice ground, and other
necessary arrangements are in the pipeline. 100 acres of land is allotted for this project, CM added. North Karnataka is a good breeding ground for military aspirants, this project will be a catalyst for many youths in the entire North belt.
Adding further orders will be circulated immediately in the state to have Rayanna's portrait displayed in all the schools and colleges. There have been 2 rounds of meetings in the shadow of the installation of Kittur Rani Channamma and Sangolli Rayanna statue in front of Vidhan Soudha.  

Belagavi: "Sainik School at Sangolli will be opened soon" Water resource minister Govind Karjol said. Sangolli Rayanna who stood and fought against the British will always be remembered. Many prolific personalities have sacrificed their lives for this land.
Written by Prajwal Hooli