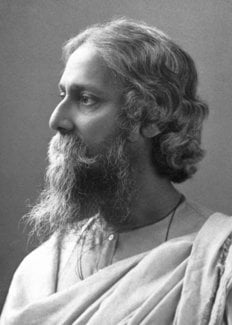 Today marks the 160th birth anniversary of the first Indian Nobel Laureate, Rabindranath Tagore. Renowned for his works in literature, Rabindranath Tagore also took active part in the freedom struggle of India with his bold and dynamic writing skills.
Rabindranath Tagore was the flag-bearer of Bengali and English literature. He is also known as the Bard of Bengal and best remembered for his sensitive and wonderful verses. Every year May 7 is celebrated as Rabindranath Tagore Jayanti, the day falls on the 25th day of the Bengali month of Boishakh.
Tagore is one of those great masters of literature whose works hardly left any human emotion untouched. He is a poet, novelist, essayist, philosopher and musician and most importantly, he is part of the everyday life of an average Bengali. In the introduction to 'Gitanjali', for which Rabindranath Tagore won the Nobel Prize in 1913, while praising Tagore, WB Yeats wrote: "We write long books where no page perhaps has any quality to make writing a pleasure, being confident in some general design, just as we fight and make money and fill our heads with politics – all dull things in the doing – while Mr. Tagore, like the Indian civilization itself, has been content to discover the soul and surrender himself to its spontaneity."
Rabindranath Tagore has penned over 2000 songs, which are known as 'Rabindra Sangeet'. His works include hundreds of novels, short stories, dance-dramas, poems, essays and travelogues. Gora, Gitanjali, Rakta Karabi, Ghare Baire, Shesher Kobita, Raja O Rani, Tasher Desh, Dena Paona, Shanchayita are some of his best works, many of which have been translated into several languages. Tagore is the first non-European to win the Nobel Prize in Literature in 1913 for 'Gitanjali'.
Tagore was also awarded knighthood in 1915, two years after the poet received the Nobel Prize for Literature. But he returned the title on May 31, 1919, to protest against the Jallianwala Bagh massacre on April 13.
Notably, Rabindranath Tagore has also composed the National Anthems of two nations – Jana Gana Mana Adhinayaka Jaya He for India and Amar Shonar Bangla for Bangladesh.
The official Twitter handle of The Nobel Prize has tweeted on the occasion of 160th Rabindra Jayanti. The tweet says, "His white hair flowed softly down both sides of his forehead (…) he gave an impression, to the boy I was then, of some ancient Oriental wizard. Laureate Yasunari Kawabata on his memories from his middle-school days of the "sage-like poet" Rabindranath Tagore."
''Tribute to one of the greatest thought leader, who gave us our National Anthem, Gurudev #RabindranathTagore on his Birth Anniversary…," the Ministry of Culture tweeted along with a beautiful montage of Tagore.
Apparently, there is also a confusion following Rabindra Jayanti. That is, Tagore's birthdate often leads to confusion and this is primarily because of the difference in dates between the Gregorian calendar and the Hindu calendar. As mentioned, Gurudev as Tagore is fondly known by his admirers was born on May 7 as per the Gregorian calendar. However, Bengal celebrates his birthday or Rabindra Jayanti on Pochishe Boishakh and 25th Boishakh rarely coincides with May 7, the Gregorian calendar date. Like in 2021 for example, Pochishe Boishakh is on May 9. Hence, the confusion.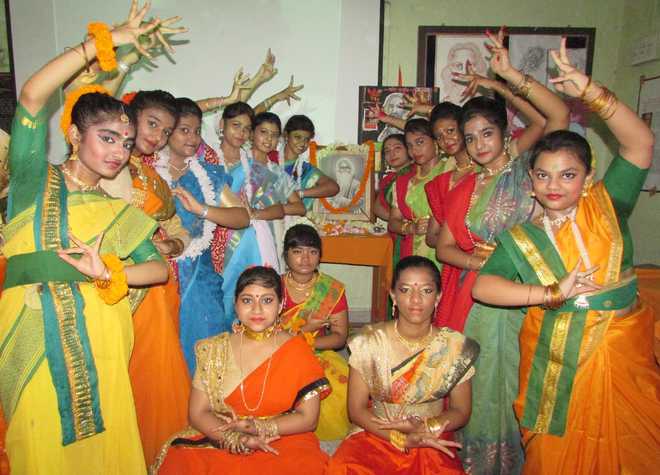 Nevertheless, Rabindra Jayanti is celebrated widely across West Bengal in all educational institutions as well as cultural clubs. Schools and colleges conduct events wherein students perform dance and dramas, written and composed by Tagore. Cultural groups abroad also pay tribute to Tagore on Rabindra Jayanti.
Also, in Santiniketan, Birbhum in West Bengal, Rabindra Jayanti celebrations are nothing short of delightful. Santiniketan was established by Devendranath Tagore, and later expanded by Rabindranath Tagore. The Visva-Bharati University in Santiniketan was founded by Tagore for the cultural, social and educational benefit of the students as well as the society.
In an absolute commendable attempt to challenge conventional methods of classroom education, Tagore established a university of his own. Tagore used the cash he received with the Nobel prize and collected funds from around the world to set up Visva-Bharati University in Santiniketan, West Bengal where many classes were conducted under trees in open fields.
Few of the most famous quotes of Rabindranath Tagore:
"Everything comes to us that belongs to us if we create the capacity to receive it." -Rabindranath Tagore
"If you cry because the sun has gone out of your life, your tears will prevent you from seeing the stars." -Rabindranath Tagore
"The one who plants trees, knowing that he will never sit in their shade, has at least started to understand the meaning of life." -Rabindranath Tagore
"Death is not extinguishing the light; it is only putting out the lamp because the dawn has come." -Rabindranath Tagore
"You can't cross the sea merely by standing and staring at the water." -Rabindranath Tagore
Seemingly, Tagore was a very close friend of Mahatma Gandhi despite their disagreements on a variety of issues, including nationalism, cultural exchange, patriotism, economy, and so on. As a matter of fact, it was Tagore who conferred the title of 'Mahatma' on MK Gandhi in 1915.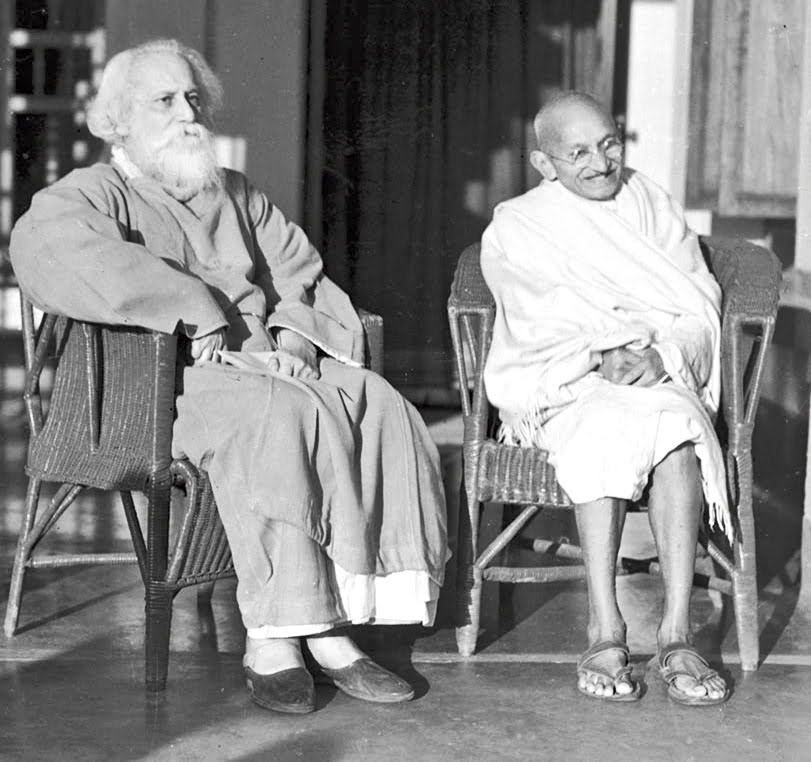 The man who reshaped and rejuvenated India's art and culture the Bard of Bengal died on August 7, 1941, aged 80. Even decades after his death, his work continues to inspire countless generations of young artists around the world.
References:
Image Credits:
• The Telegraph
• Times NIE
• Pinterest
• Outlook
• Nobel Prize