Puja Chandra is a dynamic and accomplished entrepreneur, community leader, and philanthropist. She is the proud owner of Tekznith Solution, a leading software company based in Bengaluru, India.
Apart from her entrepreneurial achievements, Puja has also made significant contributions to the community. She has been an active member of the Lions Club, serving as the president for two years and secretary in 2019. This is a remarkable accomplishment for a woman from Bihar, India, as it highlights her leadership skills and dedication to serving the community.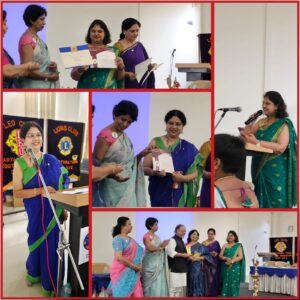 In addition, Puja has been a State President of the Vande Mataram foundation, which is dedicated to promoting Indian culture and heritage. She is also the State President of Kadam Karnataka.
Another one of Puja's notable accomplishments is the establishment of Namma Cafe, which has two branches in Bengaluru.
Puja's dedication to entrepreneurship, community service, and philanthropy has earned her recognition and admiration from her peers and the community.
Despite her busy schedule as a social worker, Puja always puts her family first. She is a devoted wife and mother who takes great pride in raising her children and supporting her husband.