Azim Premji University has been witnessing protests at its campus against the authorities for imposing fees for shuttle bus services. The students have been protesting against the imposition of an exorbitant fee of 8,500 per semester for shuttle bus service for the first year students residing in the KGA residence of the university.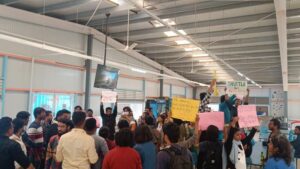 The shuttle services were started last year after the student demanded safer transport services between the campus and university-provided hostels and additional security near the external residences. The bus service was demanded by the students due to cases of sexual harassment being reported on that route. Several rallies including overnight protests have been organized by the students but the management has still not agreed to revoke the fees. 
"Our seniors had demanded for the shuttle bus services as there were cases of sexual harassment on the roads around the university campus. The campus is located in the remotest area possible and the road is also very unsafe as there are no street lights and you cannot go out after dark," a first-year postgraduate student from Azim Premji University.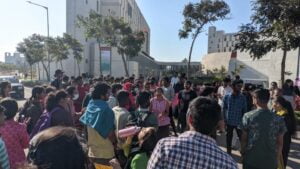 The students have claimed that The fee imposition is arbitrary because all other existing shuttle services in the university are available free of cost to the students whereas KGA residents are mandated to pay the fee whether they use the bus service or not.
For some students, the fee was deducted from their assistantship stipend. This goes against the financial inclusivity the university promises since the fee is applicable to students on scholarships as well. The students have boycotted classes and have been demanding the university to waiver the shuttle bus fee. The university registrar has emailed the students to call off the protest and continue with their classes, the students informed.
"The university claims to be inclusive and for everyone to study no matter what financial constraints. But despite claiming to be a student-friendly university they are not responding to our grievances," another student from the Azim Premji University told Bangalore Mirror.