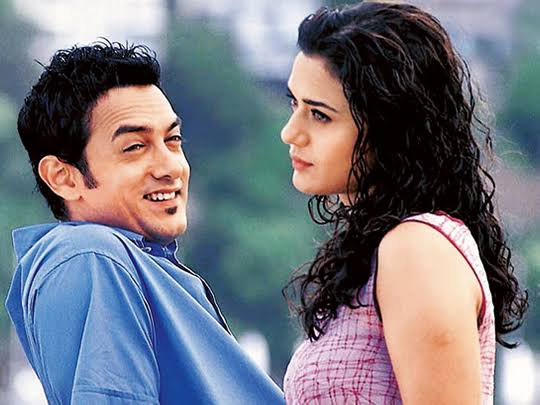 As Farhan Akhtar's Romantic Musical Directorial "Dil Chahta Hai" strokes the 20 year mark on August 10, 2021, Preity Zinta was all excited and nostalgic about this milestone as she talked to the IANS.
The Actress who portrayed Shalini in the movie reminisced about the days of shooting and the initial release days of the movie.
"We signed on for Dil Chahta Hai and we had so much fun on set. I told Farhan on the first day of shoot, that this will be a cult film and he laughed at me. Today after all these years I'm so proud of the film we made," Preity said with fondness.
She said that it felt surreal to celebrate 20 years of "Dil Chahta Hai".
"I have so many fond memories from the shoot and always have a big smile on my face when I remember those mad days," she said, the smile evident on her face.
In the occasion of this achievement, Zinta said that she felt proud to have done the movie.
"Dil Chahta Hai" will be streamed on &pictures on August 10 to celebrate two decades of the movie winning the hearts of the audience.
"Dil Chahta Hai" used to be a phenomenon during its release days. The movie revolved around three very close friends and how their friendship gets affected due to the difference in their views about relationships.
The film had an intriguing cast, including Aamir Khan, Saif Ali Khan, Akshay Khanna, Preity Zinta, Sonali Kulkarni, and Dimple Kapadia.
Though an average grosser, not accepted by the audience in rural areas as it portrays city lifestyle, the movie was a real award winner back in the day, bagging two national film awards, seven Filmfare awards, and many other accolad
Reference:
Image Credits: