The infamous 'Nupur Sharma controversy' is still very much hot. A statement given by her on a TV news debate related to Prophet Mohammad has not only incensed Muslims in India but all across the globe. 
This episode followed violent outrage from several fringe groups. The communal tension resulted in 'bloody' killings from several pockets of the country.
The recent addition to the list of attacks includes Pratik Pawar from Ahmednagar district in Maharashtra. The 23-year-old man was attacked, using swords and other sharp objects, by an angry mob on 4 August. 
The attackers accused Pratik, alias Sunny Pawar, of supporting Nupur Sharma over social media and thus committing blasphemy.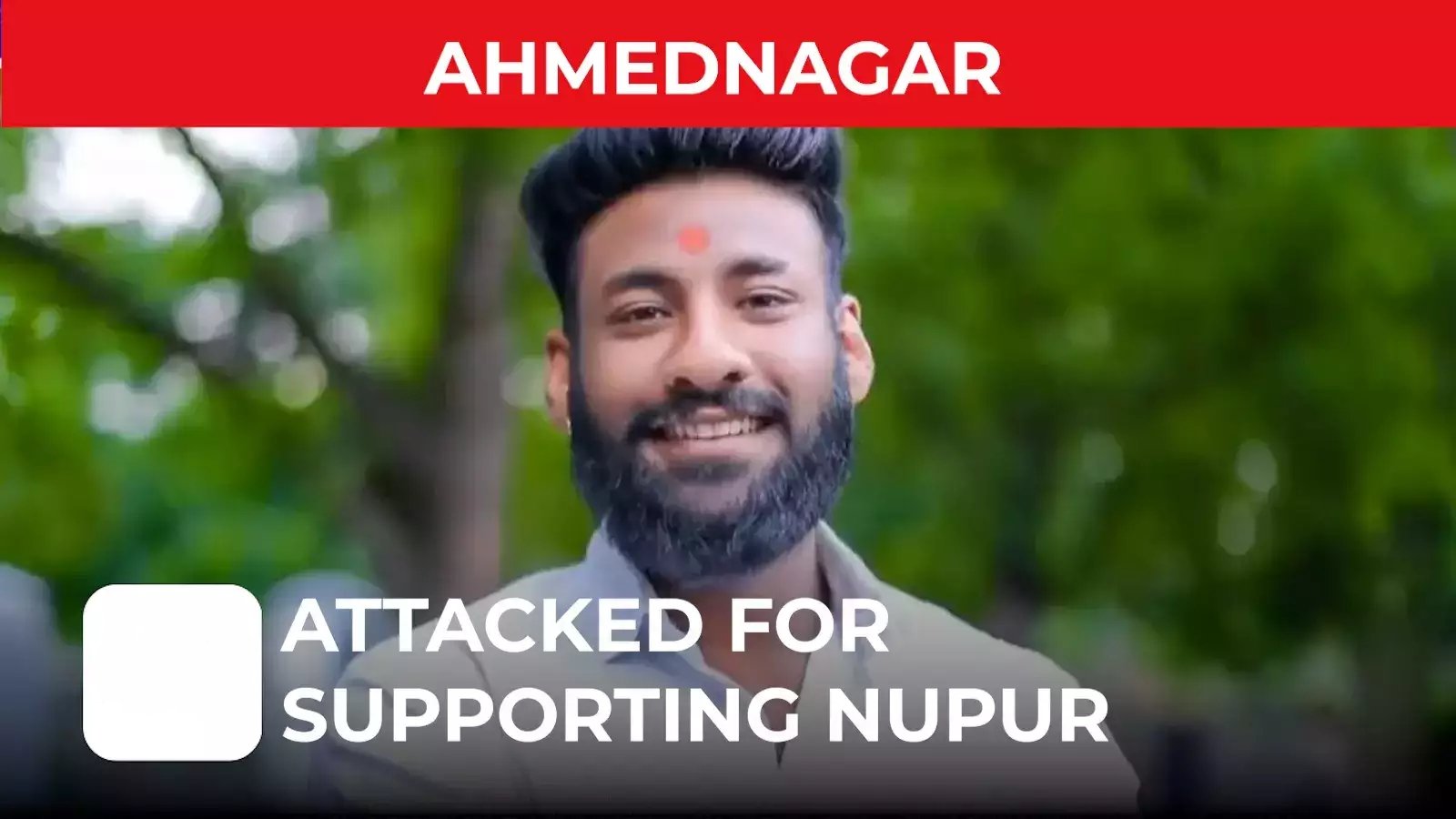 According to the reports, Pratik Pawar and his friend Amit Mane were waiting for their friend to join them in the Akkabai Chowk area of Karjat Town. According to the FIR filed by Amit Mane, a crowd came on two-wheelers carrying swords and sticks. Mane also sustained a few injuries. 
The Ahmednagar police have arrested five men so far – Junaid Javed Pathan, Arbaaz Qasam Pathan, Hussain Qasam Shaikh, Arbaaz Shaikh, and Sohail Shaukat Pathan in connection to the incident. Besides, the police have also seized a four-wheeler and have also detained a minor.
The accused have been booked under IPC sections 143 (unlawful assembly), 307 (murder attempt), 148 (armed with deadly weapons), 504 (insulting and provoking intentionally), and 323 (voluntarily causing hurt), and 147 (rioting).
SP Manoj Patil, Ahmednagar police, confirmed that the condition of the victim is stable and also assured that "The situation in Karjat is peaceful". 
According to reports, the statements said that the mob attacked them for supporting 'Hindutva'. According to Mane, the attackers said "Tumhe apne Hindutva ka bada keeda hai…tumhara bhi Umesh Kolhe karna padega".  
BJP MLA Nitesh Rane condemned the attack and made a public statement saying, "if attacks like these are going to happen, we will not remain quiet, and our hands will not remain tied for long".
आमदार नितेश राणे यांची पत्रकार परिषद. https://t.co/rcJQp1wUTx

— भाजपा महाराष्ट्र (@BJP4Maharashtra) August 6, 2022
 "Mane stated in the FIR that Pawar was attacked for sharing posts on Sharma. Our probe will ascertain all facts. We will scan the social media platforms that Pawar has been using. It will take us three-four days to complete the task," SP Manoj Patil said.
Meanwhile, IGP B G Shekhar (Nashik Range) has also mentioned the possibility of the previous enmity between Pawar and the attackers. The police would be looking into the matter to see whether the assault was related to the same.