PM Modi recently unveiled the statue of Netaji Subash Chandra Bose in New Delhi, replacing the statue of King George V. While on the surface, it appears to be honouring Netaji Subhas Chandra Bose (which is not wrong), it also sends a subtle message to the world. The statue is a part of the new parliament complex (Central Vista) that will soon be open for lawmakers to utilize the space to make laws for the country.
It is not the new Central Vista project that is remarkable, vital as the nation's new stately parliamentary building is. The placement of a Netaji Subhas Chandra Bose statue in full military uniform at India Gate marks a landmark occasion.
The Symbolism Of Netaji Subash Chandra Bose's Statue:
Netaji Subash Chandra Bose's statue represents an ancient historical legacy of Kshatriya valour that had waned under Mahatma Gandhi and Jawaharlal Nehru, despite Subhas Chandra Bose's efforts in the 1940s, until its gradual resurrection following India's self-inflicted military defeat in 1962.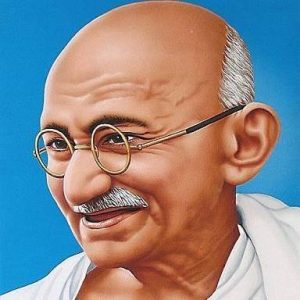 Narendra Modi has issued an unequivocal reaffirmation of the India that is Bharat, rejecting a tradition of compromise and defeatism. He has resurrected a nation with a fortified purpose, suitable for the actual combative world inhabited.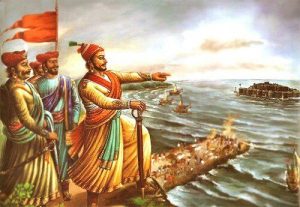 The significant change in India's navy ensign is also a creative reaffirmation of India's historical accomplishments and identity during Chhatrapati Shivaji Maharaj's era. Veer Savarkar, one of India's numerous independence heroes, would have welcomed these reforms.
Why Is The Statue Justified?
First, building Netaji Subhas Chandra Bose's statue to replace King George's statue signifies that India is shedding one of the few remaining colonial marks. Secondly, India is entering a historical period of massive external military threats, which have merged with internal subversion, domestic power conflicts, and outright separatism to jeopardize the country. India is a sadly complacent society, and its unfathomable complacency in the face of the most difficulties perplexes.
Nonetheless, the country is virtually destined to face significant threats to its fundamental existence as a sovereign entity. Its regional adversaries and foes will undoubtedly have determined that India will become a far more formidable prospect to deal with and eradicate as an obstacle to its objectives during the next decade.
Netaji Subash Chandra Bose's statue shows India's moving in a new direction and will not bow to external forces despite the pressure. Netaji's statue sends out a powerful yet subtle message.
References: First Post