Neeraj Pandey spoke about his recent release Special Ops, besides putting the common man as the focus of his stories and collaborating with Akshay Kumar and Tapsee Pannu.
The director refuses to take credit for his thrillers and rather says, "The biggest epics are not thrillers. So it's not dependent on any genre," he said. A glance back at his movies like A Wednesday and Special 26 shows that most of his plotlines thrust a common man or ordinary people into the middle of the action, leading to unexpected turns. However, he says that his aim was never to create a trend.
"Every year we have a film which sort of spoke about a generational thing through the eyes of a common man or woman. It's just taking over the baton, not starting something without any precedent," he said. Neeraj's debut on the OTT platform was Special Ops which struggled hard to find an audience during the COVID-19 pandemic. However, the director said that the web series survived solely by 'word of mouth'.
Credits: DNA India
"There was zero marketing and publicity for Special OPS… The MCD had taken off all the hoardings to put up Covid awareness posters. We only had the trailer and a little bit of mention here and there on social media," Neeraj shared. He said the audience eventually loved it and the word of mouth that followed was "the biggest endorsement that could ever happen on any product."
While many of his projects revolve around undercover agents, spies, and national threats, looking out for different subjects is his priority as he believes it is the USP. When asked whether he feels pressure in finding something new, he rather said that it was actually challenging and interesting instead of any kind of 'pressure'. He added that if the ecosystem is competitive and demands the directors to up their game, the audience is the biggest winner as it is up for a treat.
He said that picking up a story that appeals to the audience is a complicated process. A storyteller cannot just go ahead with his business. It needs a solid plotline and character building that gives immense satisfaction to the audience.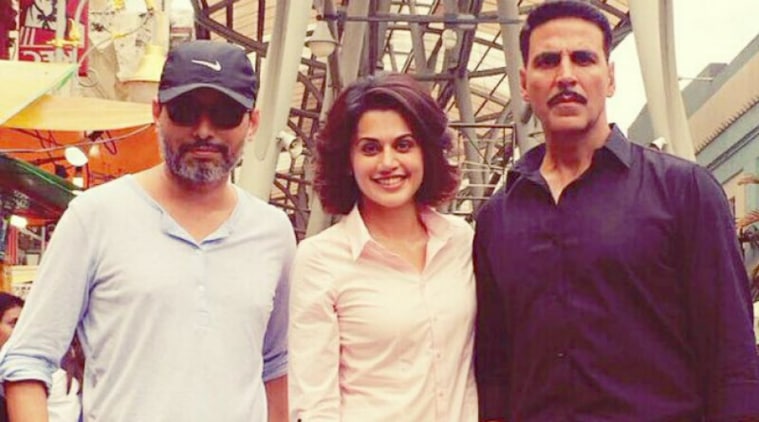 Credits: Indian Express
Neeraj said that he had made a working relationship with Akshay Kumar and Tapsee Pannu. A 10-minute fight sequence in Baby also turned the tables for Pannu, with whom he later made the prequel 'Naam Shabana'. "All these guys were equally eager to take the plunge to whatever we were attempting. They believed in our vision," he said.
Many called the recent film release- 'A Thursday', starring Yami Gautam, a sequel to Neeraj's film A Wednesday. "I was getting congratulatory calls for a film I had nothing to do with," he said laughingly. Neeraj Pandey's next project is Saif Ali Khan and Hrithik Roshan's starrer 'Vikram Vedha'.
Reference: The Indian Express
Featured Image Source: Koimoi