by Divyakshee K.
The National Commission for Protection of Child Rights (NCPCR) has issued a notice to the National Council of Educational Research and Training (NCERT) regarding its new training manual on transgender children's inclusion in schools, following  right-wing backlash on social media and complaints filed by former pracharak (key worker) of the Rashtriya Swayamsevak Sangh (RSS).  
The Department of Gender Studies at National Council of Educational Research and Training (NCERT) recently issued a new training manual for teachers titled "Inclusion of Transgender Children in School Education: Concerns and Roadmap."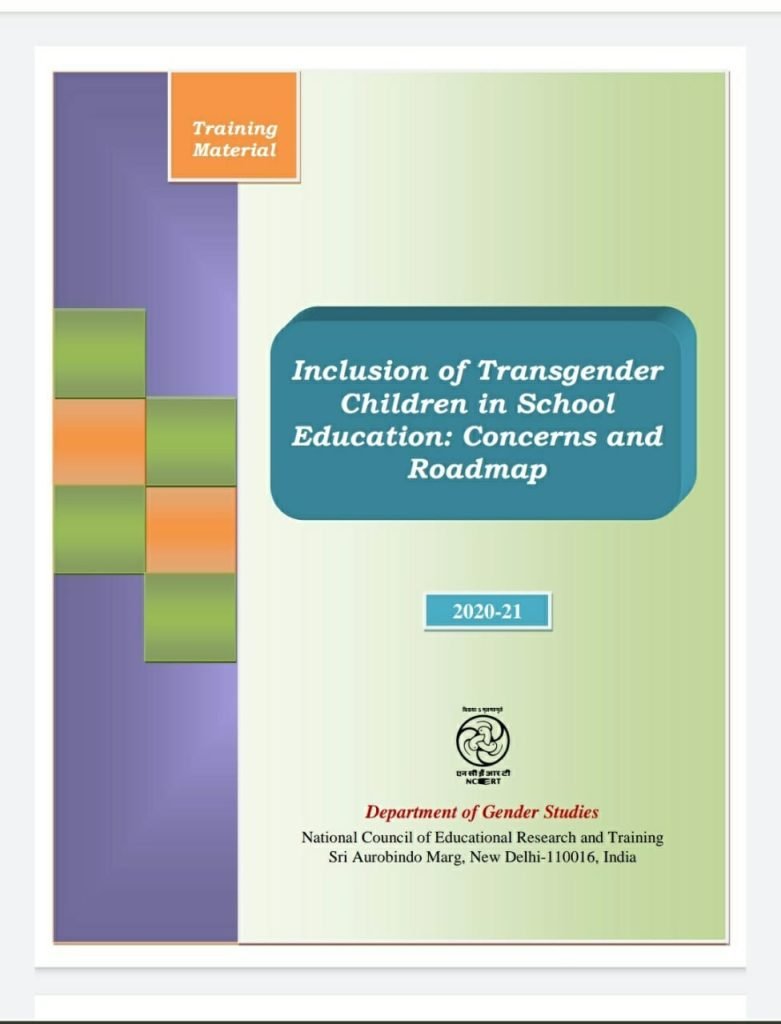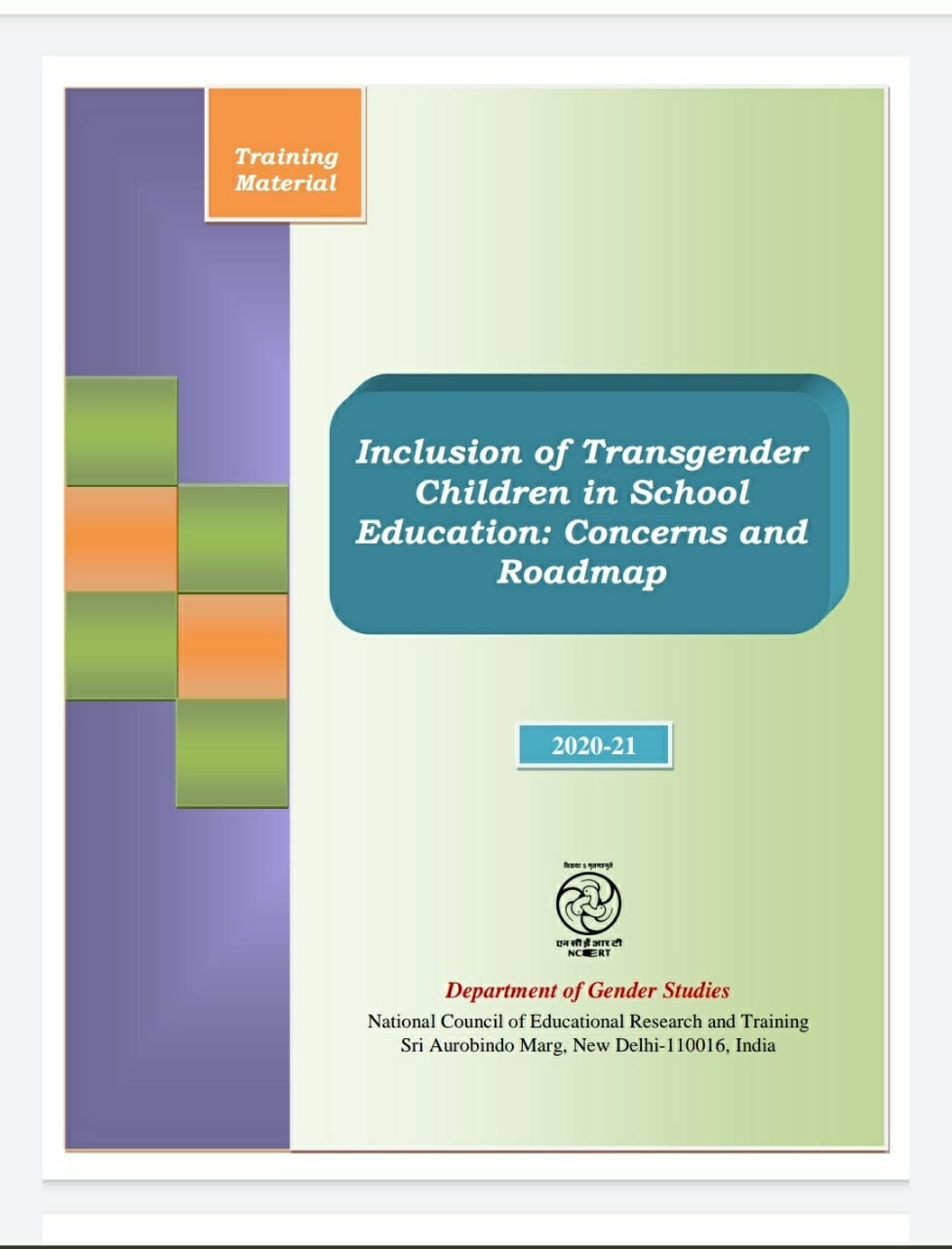 Dr Poonam Agrawal, Professor and former Head, NCERT's Department of Gender Studies, oversaw the project. Dr Agrawal says, "The inclusion of all children is part of our mandate as an institution, so we decided to prepare training material that would sensitise teachers and teacher educators about the lived experiences, achievements, struggles, and aspirations of transgender and gender-nonconforming children. To make this happen, it was important to partner with people who belong to these communities, and are in close contact with grassroot-level realities."
Through a comprehensive and detailed glossary, the training material discusses terms like heterosexuality, homosexuality, asexuality, bisexuality, gender identity, gender incongruence, gender dysphoria, gender affirmation, gender conformity, transnegativity and included terminology that individuals use to express their identity such as gender fluid, agender, transfeminine, and transmasculine. 
The section of the training material that includes a number of practical suggestions for making schools responsive and inclusive for transgender and gender non-conforming students has received considerable criticism. Gender-neutral bathrooms and clothes, as well as sensitization of non-teaching personnel and the elimination of behaviours that separate children into various school activities depending on their gender, are among these methods. The document states, "The use of toilets, an infrastructural facility, is used to condition children into binary gender; female children are conditioned to use the toilets labelled 'girls' and male children are to use the toilet marked for 'boys'".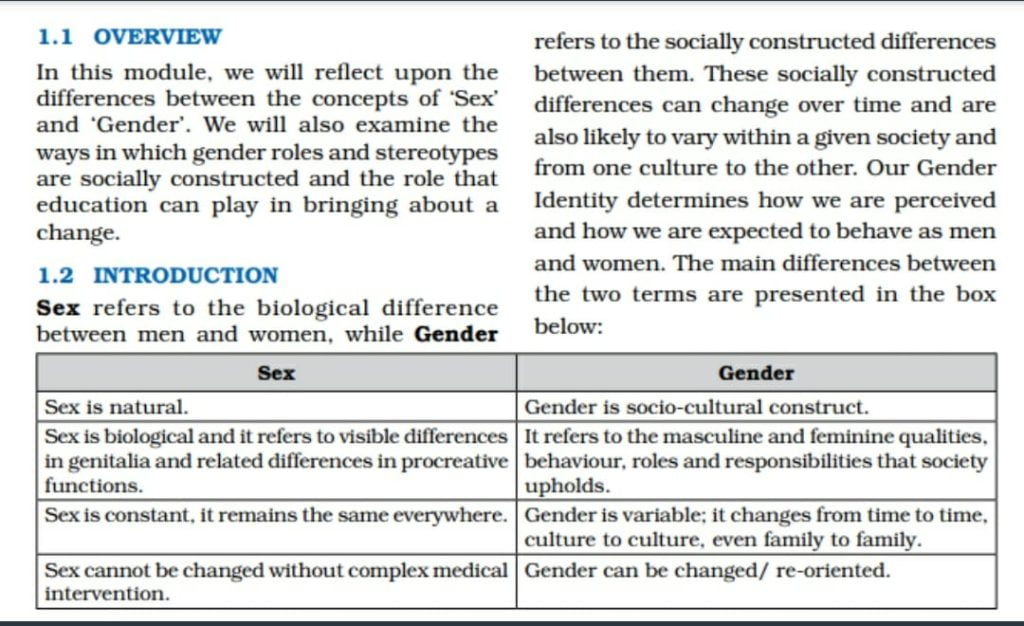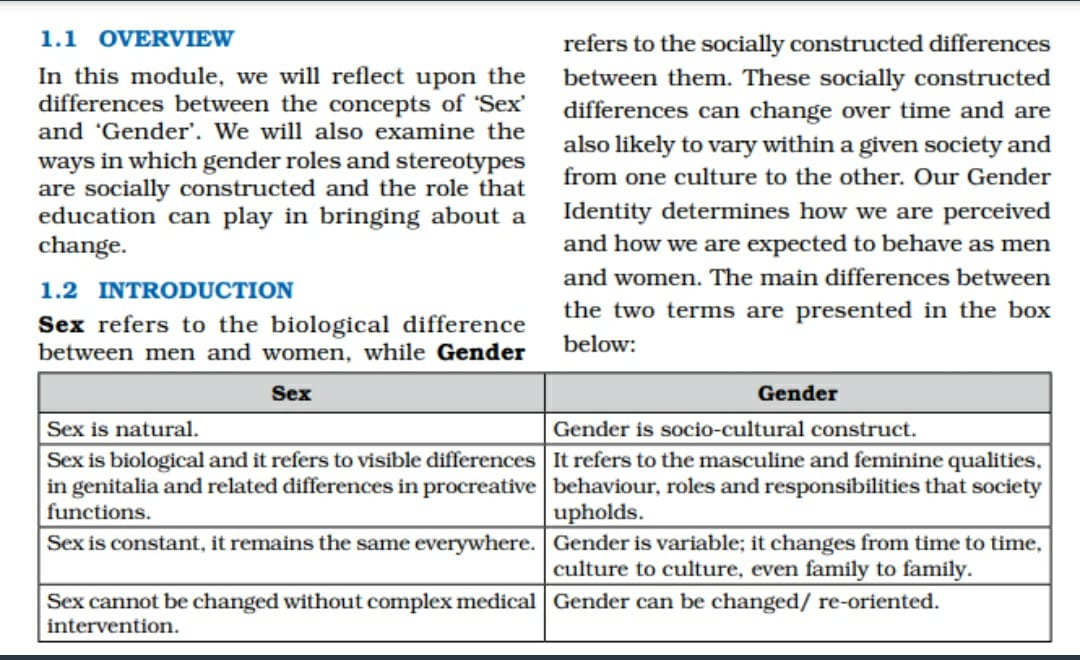 A section headed "Success Stories of Transgender Persons to Serve as Role Models" is also included in the training materials. Bodybuilder Aryan Pasha, dancer Narthaki Nataraj, engineer Grace Banu, community researcher Santa Khurai, medical doctor and professor Dr Aqsa Shaikh, university professor Manobi Bandyopadhyay, news anchor Padmini Prakash, human resource professional Siddhant More, and Vihaan Peethambar, who serves on the National Council for Transgender Persons' Expert Committee, are among those featured.
The lawsuit against the manual was filed by Vinay Joshi, a former RSS pracharak and an activist against forced religious conversions. He claimed that the handbook was a "criminal conspiracy…to psychologically traumatise school pupils under the guise of gender sensitization."
Mr. Joshi, who lives in Ratnagiri, Maharashtra, said he submitted the complaint on behalf of his organisation, the Legal Rights Observatory (LRO).  According to him, the LRO has been responsible for protesting religious conversion activities and the alleged persecution of Hindus. They had previously filed complaints with the NCPCR against Rihanna and her cosmetics company, Fenty Beauty, after she supported the farmers' protests.
In an interview with The Hindu, Mr. Joshi said "There is respect for LGBTQ individuals in Indian society. But when nature has given you certain genders, trying to convince students that they might not be the same gender to which they are born is just tampering and interfering with the natural process. If an individual student is intersex or feels any gender confusion, they can get the medical and psychological help that is needed. But it is absurd to create senseless confusion in a whole generation of young people in this way."
The handbook was also the subject of a post on the right-wing website OpIndia, which accused the council of becoming "woke." On Monday, after this post was published, NCERT was momentarily trending on Twitter. The article also took issue with a passage of the manual's introduction that alluded to Vedic acceptance of gender variation and blamed caste patriarchy for the stigmatisation of transgender individuals.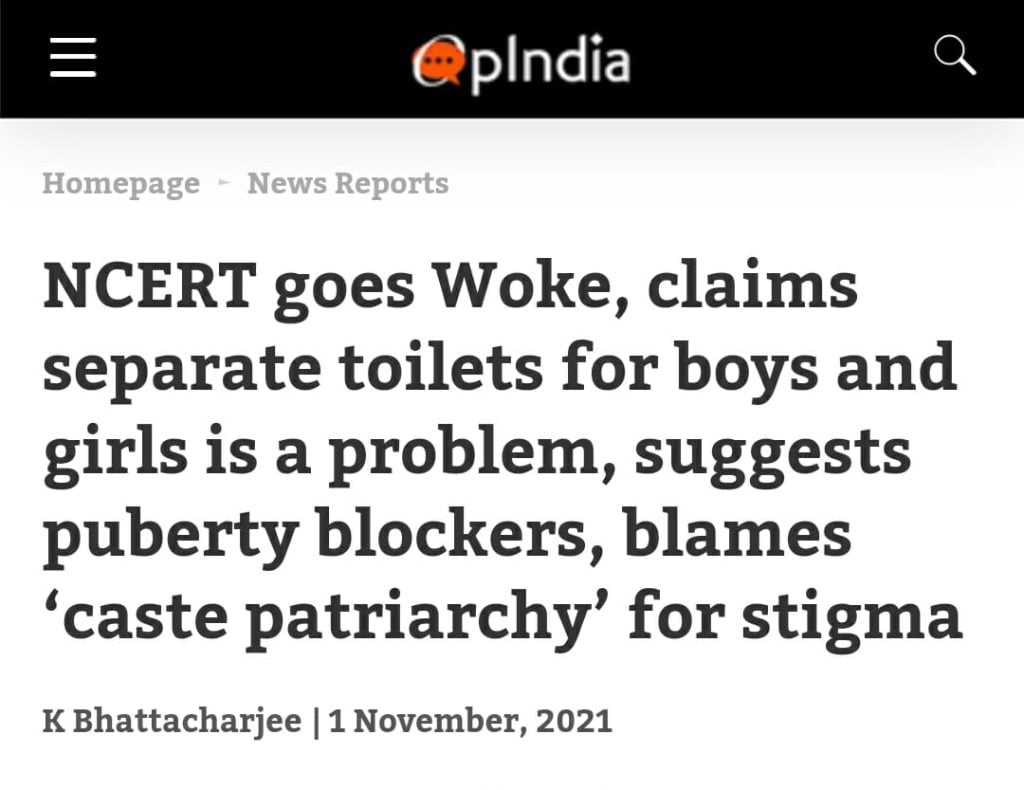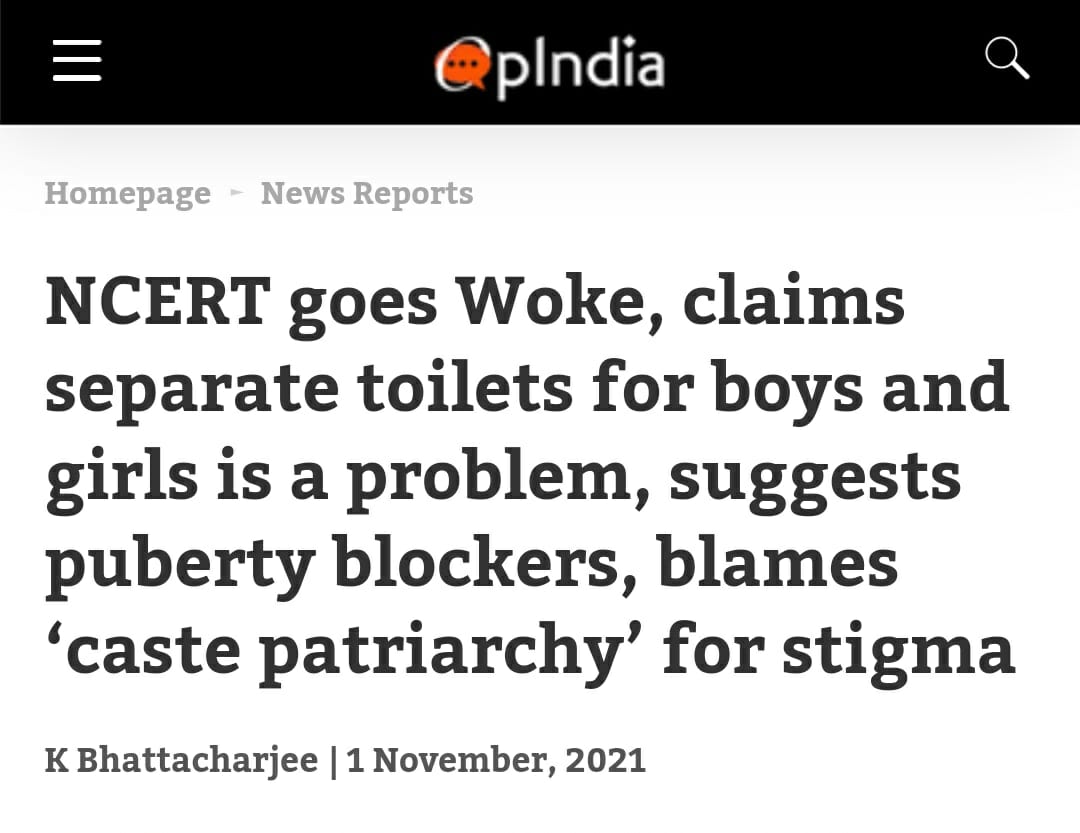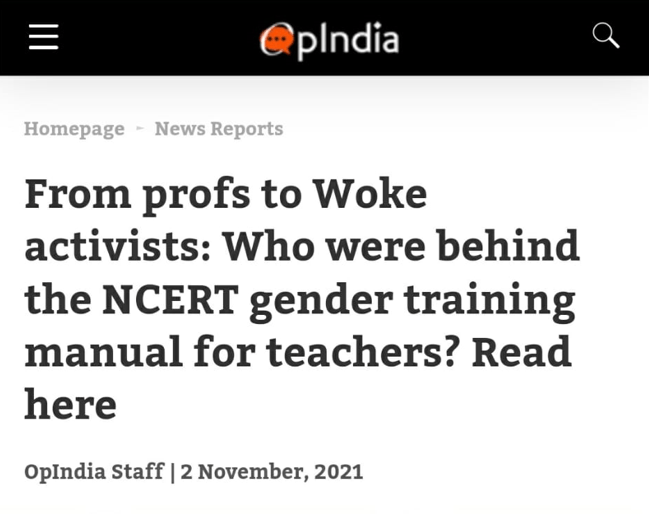 NCERT was instructed to "take appropriate action in rectifying the document's anomalies," examine the background and credentials of the drafting committee members, and report back to the Commission within seven days. On the NCERT website, the handbook is no longer available. The publication's author, the Department for Gender Studies, referred all questions to NCERT Director Sridhar Srivastava, who did not reply to any queries for comments.