They always say when a company wants a loyal customer base, they should always cater to their needs and wants. However, another angle needs to be taken into account when they cater to the population. They should not comment or speak against a country they reside in.
A similar instance took place in India where big MNC had to apologize for their support and statements over the so-called 'Kashmir Day'. Several Pakistan-based social media accounts, including Hyundai, Kia, Dominos, and others, have recently posted messages on social media expressing sympathy with Kashmir Day.
These posts were made on 5th February. The day is celebrated as a holiday in the neighbouring country of Pakistan to show solidarity with the Kashmiri based separatist movement.
KFC's Instagram post read:
While Hyundai's Facebook post read: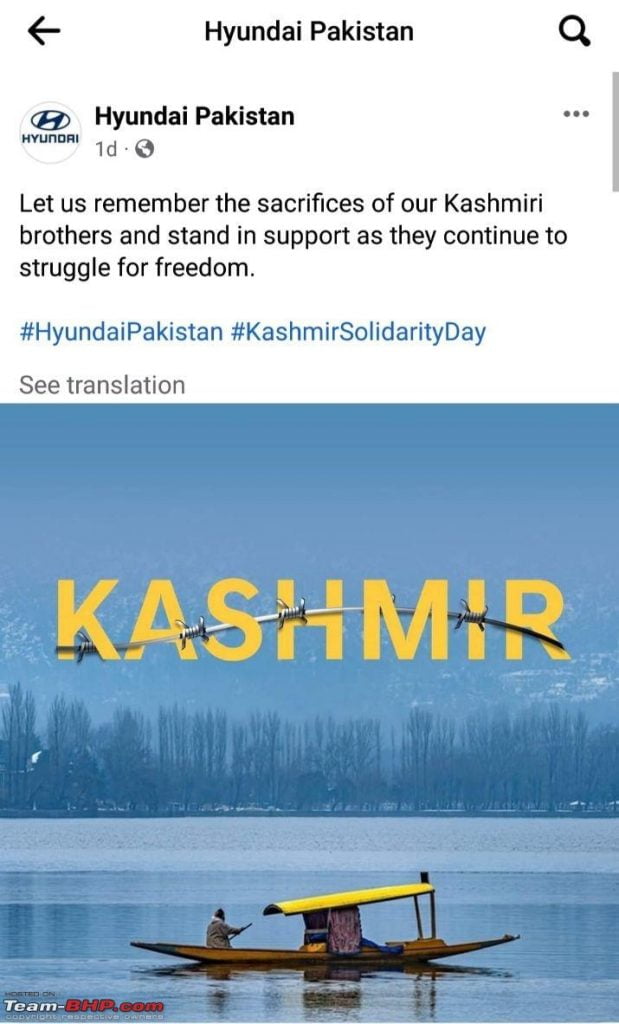 Such posts did not sit well with Indians. Indians immediately called for a boycott of the offending corporations after seeing these posts. The first company to come under fire of the Indians was Hyundai. Soon other companies such as KFC, Dominos, Kia and Maruti Suzuki came under fire and faced tremendous flak from Indians. Moreover, the Indian Foreign Minister S Jaishankar had received a call from his South Korean counterpart, Chung Eui-Yong, who conveyed his regret over Hyundai's posts. Additionally, the central government had also expressed 'extreme displeasure' over these posts.
While one may think that the backlash of Indians did not cause many effects, there are reports which show that the stock prices of Kia and Hyundai had fallen after Indians called a boycott on their products. While there may have been other factors people believe the boycott call was a major factor attributed to their stock price falling.
They soon went into damage control mode and the MNCs soon issued their respective apologies. However, their apologies could not pacify the Indians quickly and they faced tremendous backlash from Indians on social media.
Hyundai's apology:

Dominos' apology:
Surely this did cause tremendous damage to the company's reputation and perhaps could have led to a drop in sales. In the future, they will surely remember not to comment on the geopolitical policies of any country. Moreover, News Hamster has a meme on the issue!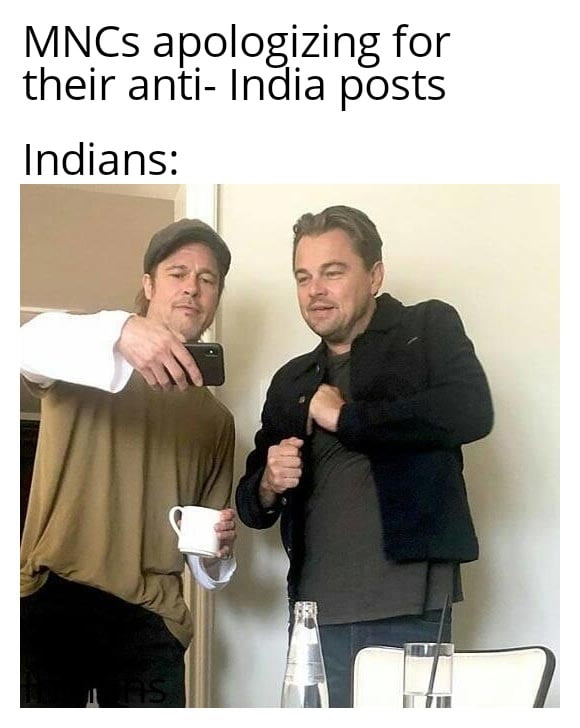 References: News Bytes, Wion and The Sports Grail.