After waiting for decades in the wings, 68-year-old MK Stalin, finally made it past the winning line. His party DMK, swept the 2021 Assembly Elections. This election was a test of Stalin's leadership. Dravida Munnetra Kazhagam (DMK) president and legislature party leader MK Stalin, took his oath as the chief minister of Tamil Nadu on Friday. It was a simple function held at the Raj Bhavan at 9 am on May 7 due to the surge in COVID-19 cases.
After defeating the AIADMK-BJP alliance in 2021 Assembly elections, the DMK-led alliance won the April 6 Assembly elections, winning 133 of the 234 seats itself, while alliance partners Congress won 18, the VCK four and the two Left parties two seats each.
Kazhagam (DMK) president MK Stalin cannot be called so anymore after ensuring his party's victory in the 2021 Tamil Nadu Assembly election. Ever since his father, M Karunanidhi, passed away in 2018, Stalin has managed to consolidate the DMK.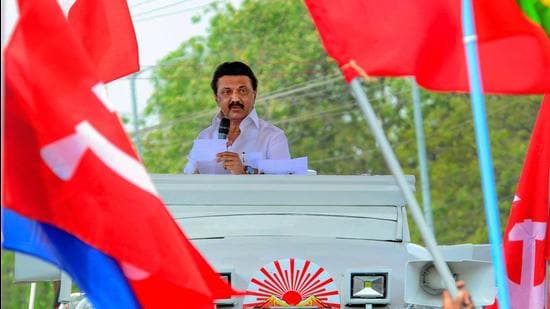 His full name is Muthuvel Karunanidhi Stalin and he was named after the famous former Soviet Union leader Joseph Stalin. Born on 1 March, 1953, he is the son of the former Chief Minister M. Karunanidhi. Stalin is an Indian politician serving as the 8th and current Chief Minister of Tamil Nadu.
MK Stalin was rejected admission in several schools on account of the controversy surrounding his name. Later, he got admission in Madras Christian College School. Stalin holds a bachelor's degree in political science from the Presidency College in Chennai.
"Stalin is the future of the party," said late DMK patriarch M Karunanidhi about six years ago at a party meet when his son was the treasurer. It has come true on Friday with MK Stalin being sworn in as the Chief Minister of Tamil Nadu. Stalin also picked the directly ''writing to the cadres'' style of his late father to enthuse and apprise workers of the party stand on issues.
Stalin's political journey began when he was 13 years old; he started helping organise party functions. In his early 20s, he was arrested during the Emergency. He has often recollected that along with others arrested during the protests at the time, he was thrashed badly in jail. He was at the forefront of several DMK protests.
He formed the DMK youth wing when he was 27. He became secretary in 1983 and held the position until 2017, which has now been passed on to his son Udhayanidhi. Stalin worked his way up to become party treasurer, Chennai mayor and then deputy chief minister. He was re-elected as mayor in 2001 and during his mayoral terms, developed 12 flyovers in Chennai. These became controversial later, because some were far too narrow — and privatised conservancy operations.
Stalin was first given a ticket to contest from the Thousand Lights constituency in Chennai but lost the election. However, he won from the same constituency in 1989. But the DMK government was dismissed in 1991 by the Chandra Shekhar government. He lost again in 1991, but starting 1996, was elected for three consecutive terms from the constituency.
In 1996, MK Stalin became the Mayor of Chennai. This post, he has said several times, gave him "great experience". His slogan of converting Chennai into 'Singara Chennai' (beautiful Chennai) became popular.
In the 2010s, it became clear that Stalin would be Karunanidhi's political heir. Until then, Karunanidhi had also given important positions (including a Central ministership) to his older son MK Alagiri and Stalin's half-sister K Kanimozhi.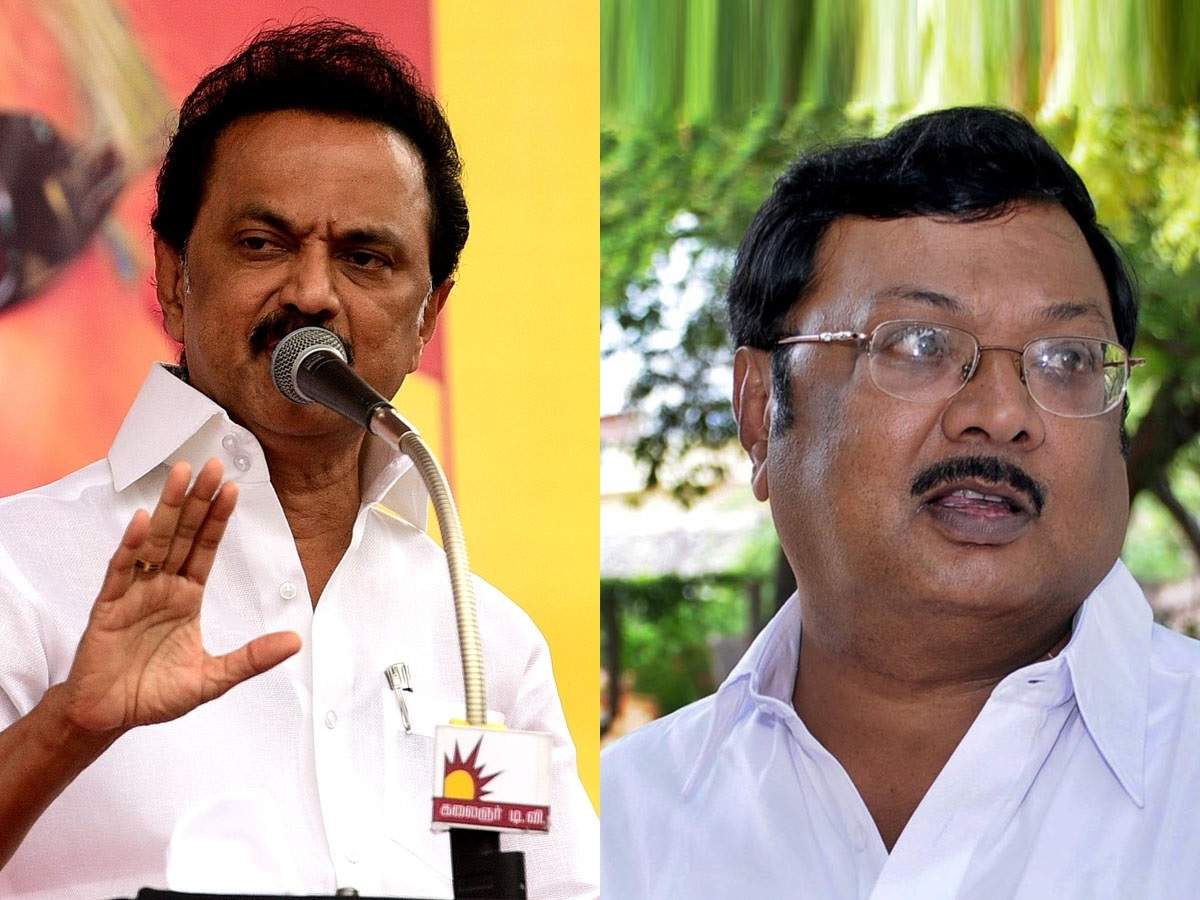 Stalin's rise was marked by few challenges within the party and the DMK's first family. For years, he and Alagiri were rivals. Alagiri is still considered a force in the Madurai belt, but the general impression within the DMK has always been that he is impulsive and quick to anger.
In the party, his rival was V Gopalsamy or Vaiko, a charismatic leader and strong orator. For years, he was considered Karunanidhi's natural heir, and in the late 1980s and 1990s, he and Stalin jockeyed for power and position. With Karunanidhi quietly signaling his preference for Stalin, Vaiko left to form the Marumalarchi Dravida Munnetra Kazhagam (MDMK), a party that is now in alliance with DMK, and which will also fight under the DMK's Rising Sun banner – a praiseworthy move, as stated by the political analysts.
The 2016 assembly election saw a close fight. Stalin was the one who had spearheaded DMK's campaign and alliance strategies. After losing a closely fought battle, Stalin had to wait to live his dream of becoming the chief minister. 'Thalapathy', as MK Stalin is called by his supporters, toured across Tamil Nadu to garner support.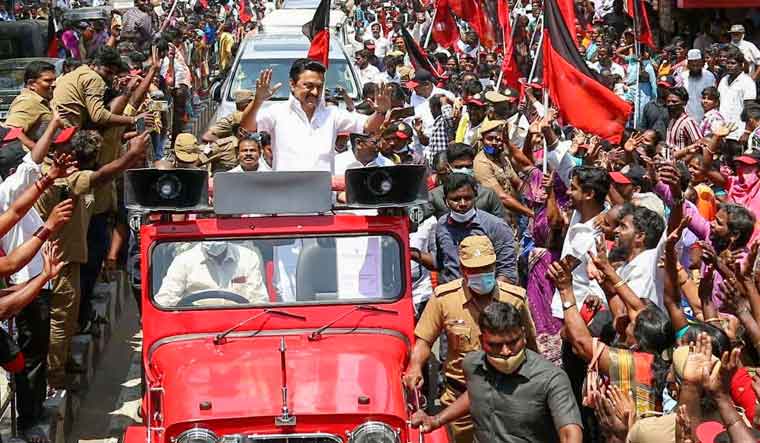 The massive victory in this election has finally paved way for the 68-year-old Stalin to occupy the chief minister's chair. Protests against the Centre's farm laws, a rally here near Raj Bhavan last October seeking Governor Banwarilal Purohit's assent for a State Bill giving 7.5 per cent reservation to students of government schools in medical admissions were among the initiatives which apparently had an impact when people voted on April 6 to choose the next government.
References:
Images Sources:
• The Financial Express
• Times of India
• The News Minute
• The Week
• Hindustan Times