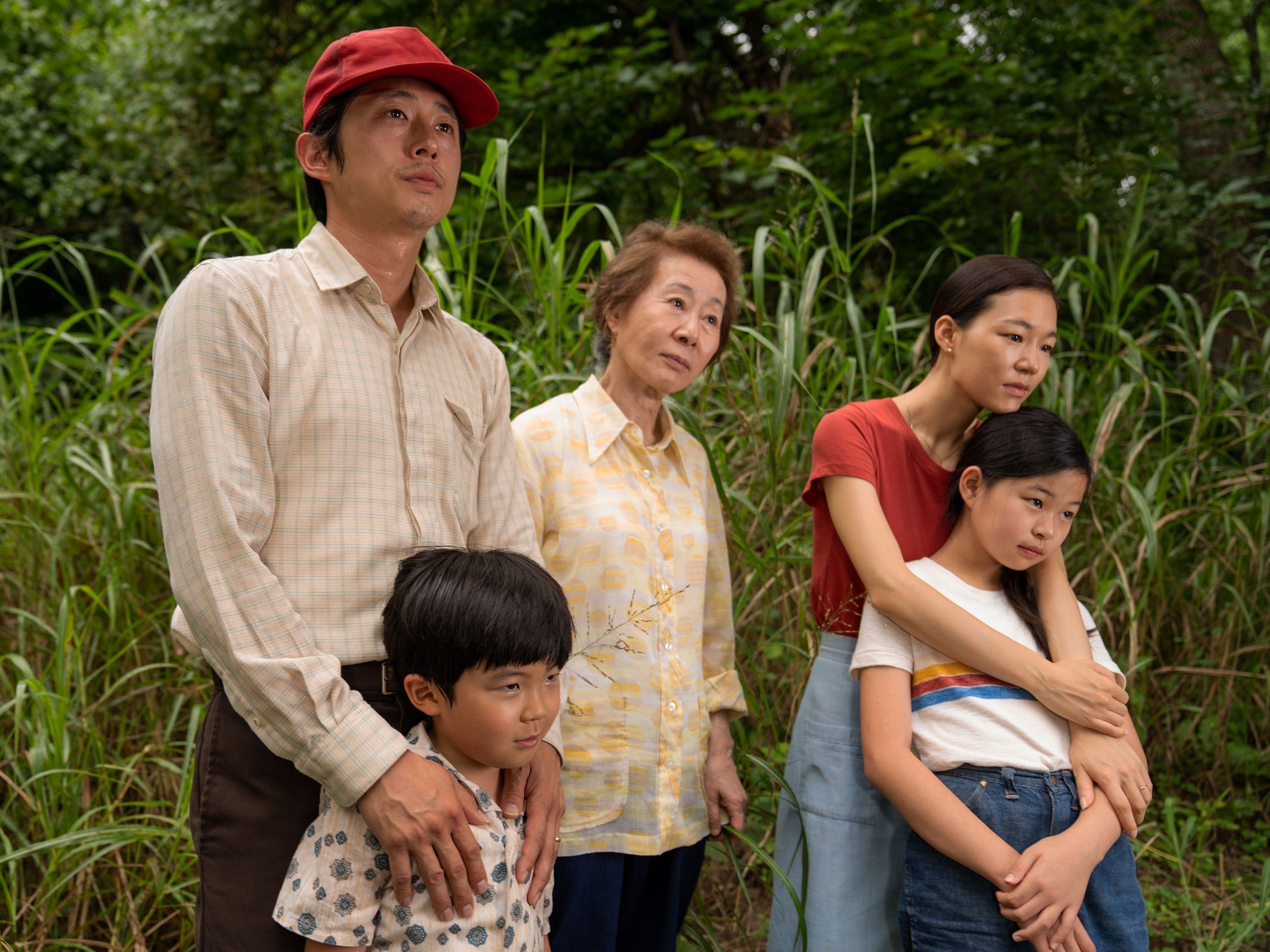 Directed as well as written by Lee Isaac Chung, an American drama film of 2020 is a gem presented to us. Minari, a movie that reveals its colors step-by-step like its story. A semi-autobiographical take on Chung's upbringing, a story depicting the life of a Korean family, specifically South Korean immigrants. The family of four has shifted from California to new Arkansas or the rural part of the United States. The family consists of a self-reliant father named Jacob (played by Steven Yeun) whose objective is to do something for which his children proudly remember him. Along with him, we came across a practical lady, Monica (played by Han Ye-ri) who wants her family to be safe and a life that seems normal. With them lives their two children, one being the mature girl Anne and the other one is her little brother, David who suffers from heart disease.
The story slowly discloses their condition of living apart from the town. Besides that, it also portrays the couple's frustration, especially Jacob, who worked as a chicken sexer for most of his life. With all the worries he still believes in self-reliance, which is beautifully illustrated in a scene. In one of the scenes, Jacob declines the service of a water diviner and digs up his own land for water. At that moment he also teaches his son and said, "Never pay for anything you can find for free."
The way Minari has portrayed the life of a normal family without much drama is really appreciable. It's a small slice of an immigrant's life presented to us. The emotions they go through are purely defined through Jacob's character as he is passionate to grow Korean veggies for his source of income. In addition to this, the movie has also depicted the emotions of human beings as truthfully as possible. From a couple's arguments to behavioral changes of a kid after meeting her Korean grandmother, who doesn't fit as per his imagination.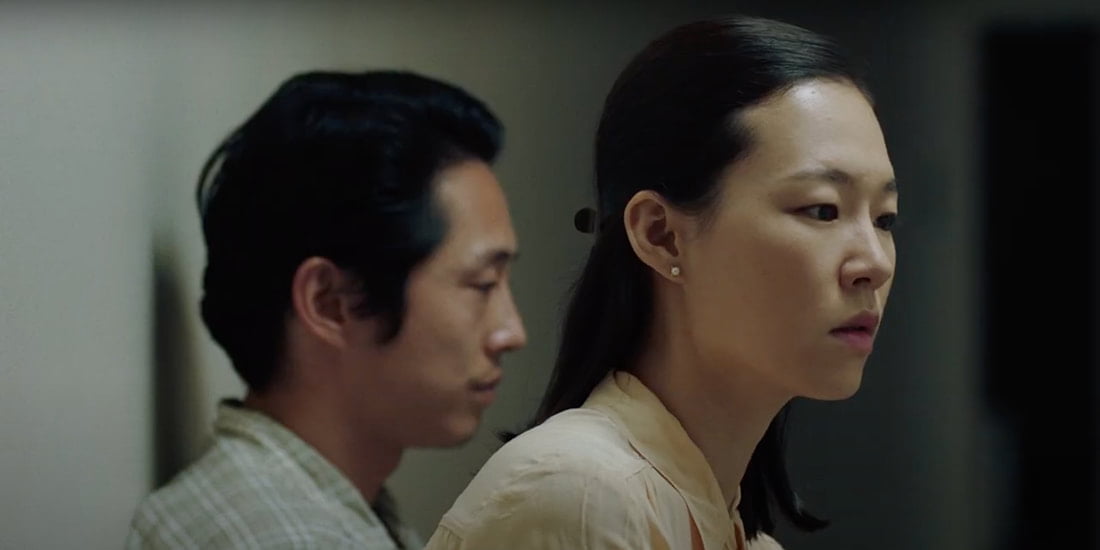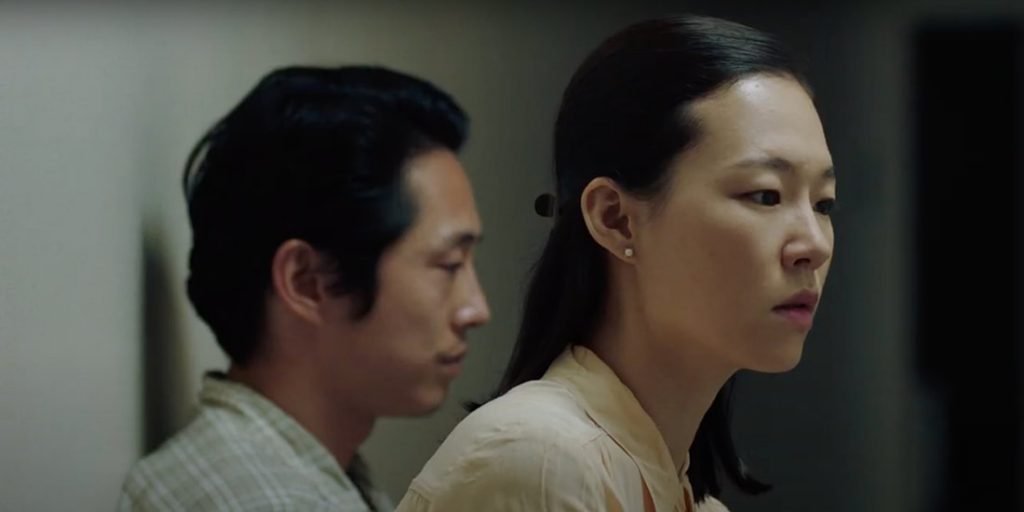 As the family continues to live in their new place, the relationship of the couple started to strain, and to help them out, Monica's mother, Soon-Ja, moves in with them. Soon-Ja's character was a perfectly rendered character of a Korean lady, making the kids struggle with her. This tussle between the little youngsters who lived mostly in California and a Korean lady is outlined in a way that will probably feel like reality. As in a scene after meeting her grandmother, David said, "Grandma smells of Korea," and refused to share his room with her.
But soon the unfamiliarity between them vanishes, and we encountered the scene that clarifies the title of the movie. As Soon-Ja takes the kid to plant, Minari — an uncommonly resilient herb from the homeland, which gives the essence of a metaphor in the story. She plants it on the banks of a nearby pond and occasionally tracked its growth. And like Minari, the movie unfolds its story bit by bit.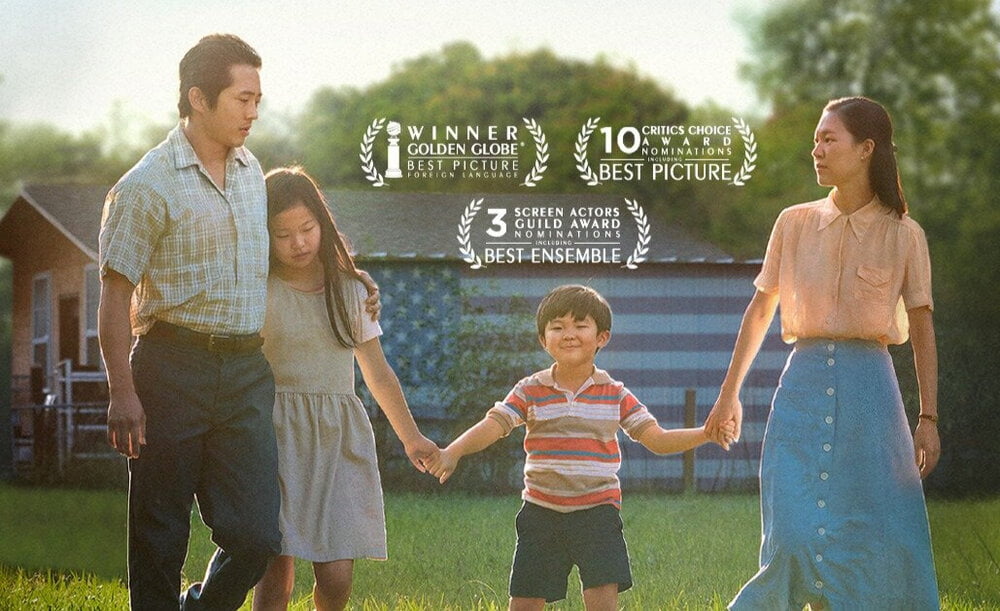 Comparing to other Oscar-nominated pieces of art, Minari does not romanticize the concept of "Hope," but it doesn't kill it also, it's a subtle balance between the two. Where in the starting it will completely shatter you with life choices Jacob made for his family, but as soon as we approach the end, Minari will restore and strengthen your faith in "Family Bonding." The movie is not an exaggeration of a family's basic life, it's a slice of the reality presented to cherish.
Minari is definitely a cinematic piece sketching the basic life of an immigrant family, with its supreme script. Further, the cinematography and the music score played their part ideally. Winning the Critics choice for Best Foreign Language film, Minari deserved a good place in the Oscars as well.
References:
Image Sources:
The New Yorker
Variety
Art Screen Events