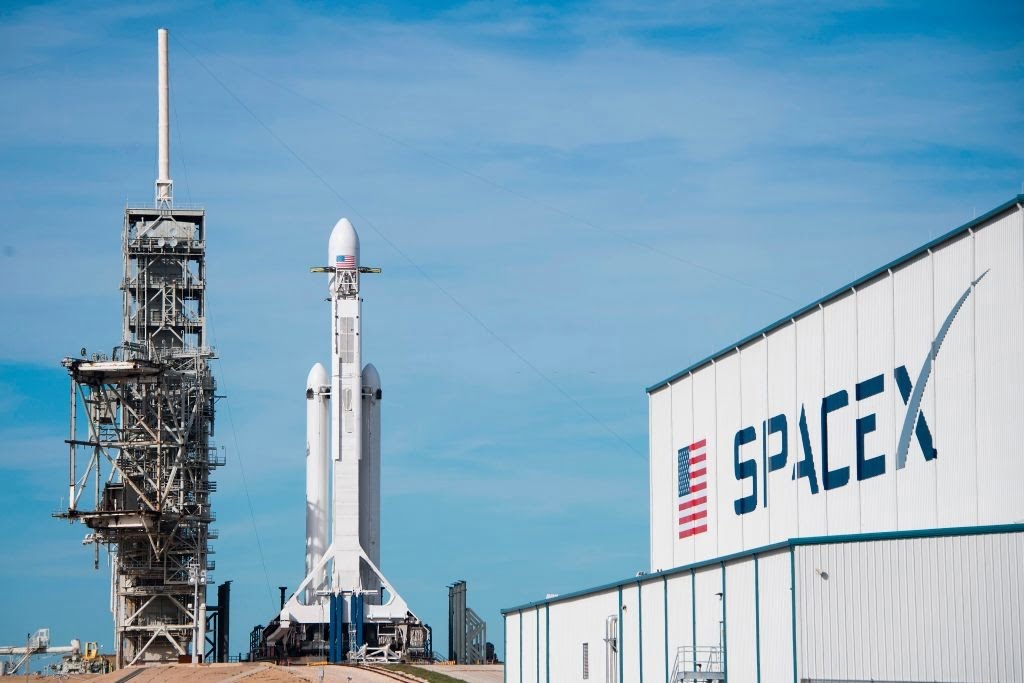 The SpaceX Falcon Heavy rests on Pad 39A at the Kennedy Space Center in Florida, on February 5, 2018, ahead of its demonstration mission.
Cryptocurrencies have risen from just being digital money of limited popularity to now be a medium of transaction for a Space Mission. Not just any cryptocurrency but a Meme that at present holds a potential value. The Doge meme that got popular around 2013 has astonishingly turned around to be a currency. So, currently, we have a coin with a dog's face on it, which has a billion-dollar industry.
The popular meme coin or as we know it, the Dogecoin has lately been accepted to sponsor a Lunar Mission. According to the media, Geometric Energy Corporation will pay SpaceX to send a 40 kg satellite on a space mission solely with digital currency. The Canadian company has funded the lunar mission on a SpaceX Falcon 9 rocket, which usually costs about $62 million.
Doge-1 Mission to the Moon
The mission will launch in the first quarter of 2022, revealed by the Calgary-based company. As per a statement, the cubic satellite will aim to obtain, "lunar spatial intelligence from sensors and cameras on-board."
Furthermore, the CEO of Geometric Energy Corporation (GEC) Samuel Reid states in a release that the deal "solidified DOGE as a unit of account for lunar business in the space sector." Not only this but he added that the company plans to transact all future missions in Dogecoin.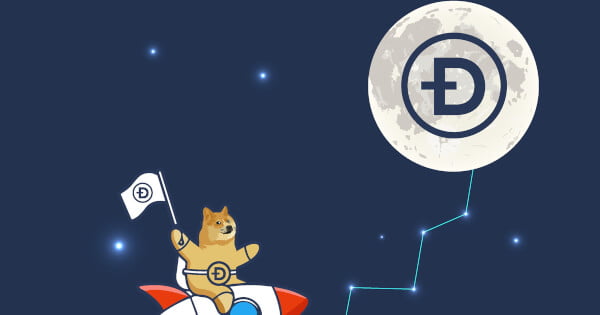 So, "DOGE-1 Mission to the Moon" will be the "first-ever commercial lunar payload in history paid entirely with Dogecoin," said the GEC.
"We're excited to launch DOGE-1 to the Moon!", a statement made by Tom Ochinero, vice president of commercial sales of SpaceX.
"This mission will demonstrate the application of cryptocurrency beyond Earth orbit and set the foundation for the interplanetary commerce."
Dogefather's immense love for the Dogecoins
They announced the Big News just after Elon Musk, the richest man, also the SpaceX founder praised Dogecoin. He eulogized about the dogecoin on "Saturday Night Live" (SNL) like a father praises his child. Because of his unstoppable tweets for Dogecoin, and his enthusiasm for it has given him a nickname, the "Dogefather."
This was declared by Musk on 1st April through a tweet where he promised to put Dogecoin "on the literal moon". Since he tweeted on April Fool's Day, many people took it as a joke. But the lunar mission continued and now it is designed to be orbital. The satellite weighing around 88 pounds (40 kilograms) is directed to "lunar-spatial intelligence with integrated communications and computational systems," according to a Geometric press release.
Another big supporter of cryptocurrencies, the Tesla CEO described Dogecoin as "an unstoppable vehicle that's going to take over the world."
"To the Moon!" he added.
Many believe this news is a joke like a Meme coin but the Canadian company assures that this transaction is nothing but a reality.
References:
Image Resources:
Getty Images