Cow owners are terrified as a new disease threatens their livelihood. Lumpy Skin Disease is a significant danger to India's cattle health and milk production. Nagaur district in Rajasthan reported 100 cow deaths daily in the area. The situation is worsening, and 75000 cows have already died due to the disease. While the official name is Lumpy Skin Disease, it has acquired various names such as lumpi or cow virus.
Here's what you need to know about the disease!
What is the Lumpy Skin Disease?
Lumpy skin disease is caused by the lumpy skin disease virus (LSDV), a member of the poxviridae family and belongs to the genus capripoxvirus (smallpox and monkeypox viruses are also a part of the same family).
The LSDV has antigenic similarities with the sheeppox virus (SPPV) and the goatpox virus (GTPV), as well as similar immunological responses. Because it is not a zoonotic virus, the sickness cannot spread to people.
How does it spread?
It is a vector-borne viral disease spread by mosquitoes, some biting flies, and ticks that primarily affects host animals such as cows and water buffaloes. According to the Food and Agriculture Organization of the United Nations (FAO), infected animals shed the virus through oral and nasal secretions, contaminating shared feeding and drinking containers.
As a result, the disease can spread through either direct contact with the vectors or contaminated feed and water. Studies have also proven that it can spread through animal sperm during artificial insemination.
How does it affect the infected animal?
LSD affects the lymph nodes of the infected animal, causing them to grow and seem like lumps on the skin, hence the name. The infected cattle's head, neck, limbs, udder, genitalia, and perineum develop cutaneous nodules 2-5 cm in diameter. The nodules may eventually grow into ulcers and scabs on the skin.
High fever, a sharp decline in milk yield, discharge from the eyes and nose, salivation, loss of appetite, depression, damaged hides, emaciation (thinness or weakness) of animals, infertility, and miscarriages are among the other symptoms.
According to the FAO, the incubation period, or the time between infection and symptoms, is typically 28 days, but some other estimates range from 4 to 14 days.
What is the mortality and morbidity rate?
The morbidity (the rate at which a disease or illness occurs in a population­) of the disease ranges from 2% to 45%, and the death rate is less than 10%; however, the reported mortality of the present outbreak in India is up to 15%, particularly in cases recorded in the western region (Rajasthan) of the country.
Is it safe to consume milk?
According to research, it has not been possible to detect the presence of viable and contagious LSDV virus in milk generated from infected animals. However, according to FAO, a considerable amount of milk in Asia is treated after collection and is either pasteurised, boiled, or dried to generate milk powder. This procedure ensures that the virus is rendered inactive or destroyed.
Notably, the Joint Director of the Indian Veterinary Research Institute (IVRI) told PTI that milk from calves sick with Lumpy Skin Disease is safe to drink because it is a non-zoonotic disease.
What is the government's response?
The latest outbreak began in Gujarat and Rajasthan in July and had spread to Punjab, Himachal Pradesh, Andaman and Nicobar Islands, and Uttarakhand by early August. It subsequently spread to Jammu & Kashmir, Uttar Pradesh, and Haryana. It has recently been recorded in Maharashtra, Madhya Pradesh, Delhi, and Jharkhand.
As of September 11, the virus had infected approximately 16 lakh livestock across 197 districts. More than 50,000 cattle deaths, predominantly cows, have been reported in Rajasthan of the roughly 75,000 livestock killed by the disease.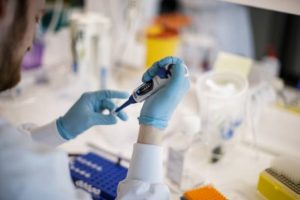 The FAO has proposed a set of LSD spread-control measures that include vaccination of populations at high risk with more than 80% coverage, movement control of bovine animals and isolating, instituting biosecurity through vector control by sanitising sheds and spraying insecticides, reinforcing active and passive surveillance, and creating significant protection and surveillance zones and vaccinating cattle.
The Union Ministry of Fisheries, Animal Husbandry, and Dairying reported that the "Goat Pox Vaccine" is "extremely effective" against LSD and is used to control the spread in impacted states. Ninety-seven lakh vaccine doses had been provided as of the first week of September. The affected states have imposed movement bans and are separating infected cattle and buffaloes.
Moreover, they are spraying insecticides to kill vectors such as mosquitoes. Some affected states, including Maharashtra, Rajasthan, Delhi, and Uttar Pradesh, also established dedicated control rooms and helpline numbers to assist farmers whose cattle have been infected.
Is there any breakthrough with the Lumpy Virus Vaccine?
Two Indian Council of Agricultural Research (ICAR) institutes have produced an indigenous vaccination for LSD, which the Centre wants to commercialise and implement in the next three to four months.
The vaccine is based on LSD virus specimens from cattle in Ranchi infected during the 2019 outbreak. Experimental trials on animals infected during the present 2022 outbreak using the vaccination have yielded promising results, according to ICAR and the Ministry of Agriculture.